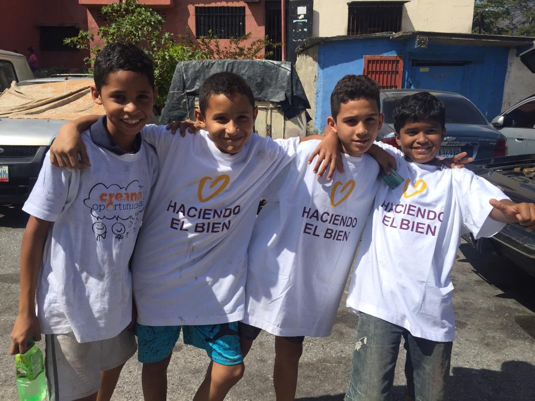 In recent days, we are all following the changes and cancellations of meetings, social commitments, events and work plans. Due to COVID-19, all activities have been adjusted, giving priority to safety and health. We know how difficult it is during this time and feel that somehow this pandemic took away the essence of volunteering: working side by side, building with hands and hearts, being together, sharing and collaborating.
Today I am writing with the aim of inspiring volunteers around the world, so they understand the importance of our work, especially now in the midst of this pandemic. It is in times of crisis that people need each other more. Kindness, cordiality, solidarity and volunteering must become a priority. In recent weeks, we have experienced fear, insecurity, and frustration. We have adapted to great changes in routine, social distancing with friends and loved ones, work, etc. Indeed, we've learned a lot from all this, now is the time to transform this experience and acquired knowledge into positive attitudes!
The Covid-19 pandemic had us passing through waves of emotions:
First, we felt insecurity, fear, panic, and frustration.
Second we learned and identified our emotions, we became aware of the situation, we faced our frustrations and recognized that we an overcome this situation.
Finally we gained knowledge and took action. We valued what really matters, practiced empathy, and maintained a good attitude, showed kindness and optimism.
The most important thing to remember is to volunteering is to remain safe and healthy, to provide comfort and to be a source of hope and resistance for the future.
We are all at the same sea, but nevertheless we sail on different boats, some more vulnerable and some more fragile. More than ever, we need to help one another. A lot can be done!
Contact organizations where you have already volunteered.
Talk to organization leaders and listen to their needs and how you can contribute and volunteer, remotely or in person.
Search for websites that have volunteer opportunities.
If you run an organization, you must adapt:
It is about adapting to new methods of volunteering, through the phone or the Internet. Whether they use technology or not, volunteers should be guided with the same managerial competence. An organization prepared to receive face-to-face volunteers can also be prepared to receive virtual and remote volunteers. There must be commitment, dedication, and knowledge of responsibilities. To coordinate volunteer activities, leaders should work with Internet tools and have a habit of responding quickly to volunteer emails or messages. It is of the utmost importance that the requested or proposed activities are clearly described, including what is expected of the volunteer and when. Monitoring, appreciation, recognition and appreciation of your work is also essential.
Technology is at our disposal to promote volunteering. It is a space for solidarity and support especially during such a delicate and challenging time.
If you need ideas, you can be inspired by this list of some examples of activities that the remote volunteer can perform:
Contribute by helping to increase health and safety awareness
Inspire the virtual community about volunteering
Donate blood
Record audio books
Give online advice
Organize or support campaigns to raise material and financial resources
Translate documents and content
Search for relevant news or publications on the internet
Produce videos by telling stories
Answer phone calls or chats from a suicide prevention line
Send a virtual card or letter to the most isolated: children in orphanages, shelters, elderly in nursing homes
Locate the nearest crisis center and check how to participate in person and take all precautions and use all the necessary safety equipment
Make alternative plans to celebrate children's birthdays in shelters and older adults
Spread happy and positive messages in your neighborhood, among friends and on social networks
Protect animals from shelters or organize online campaigns for adoption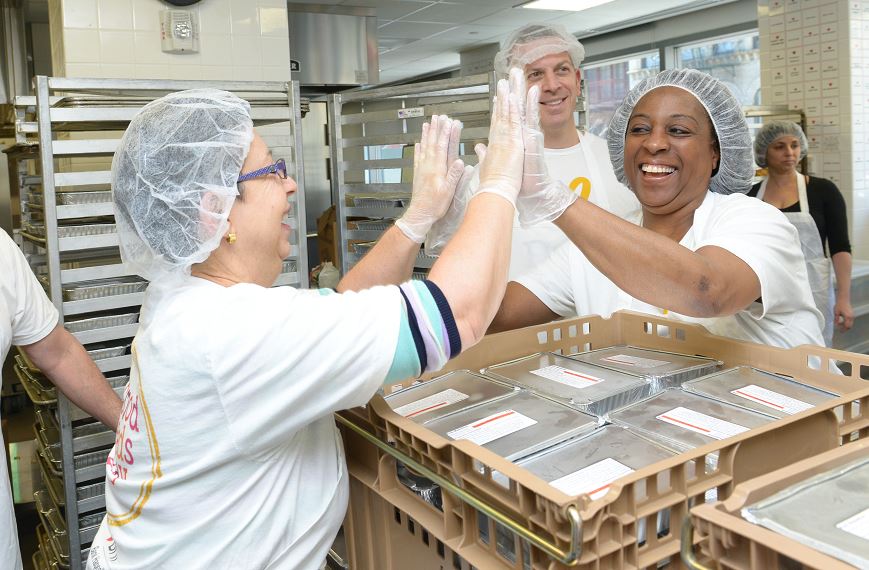 Around the world volunteers continue to commit. Physical distance and social isolation doesn't mean we're alone. What really matters is that you do, continue to do and innovate your volunteer workers to adapt to these new circumstances. Because this crisis will really come to an end and when that happens, I guarantee you'll come out stronger.
Inspiring and reflecting is possible! The crisis has changed the way we act. However, they did not change our values and purpose.
*Silvia Maria LouzTM Naccache is a speaker and consultant in the area of Volunteering, Social Responsibility, Sustainable Development and Third Sector.https://www.facebook.com/silvia.voluntariado
The original text of this article was written in Portuguese.