GOOD DEEDS DAY IN MOLDOVA
Good Deeds Day in Moldova has been organized since 2016. Registration for the event is divided into two types: registration for volunteers – those who want to volunteer through RVC, and registration for organizations wishing to take part in Good Deeds Day, which independently organizes a Good Deed. For our volunteer center, Good Deeds Day is not only an event aimed at promoting the culture of volunteering in the country, but also a good opportunity that helps us maintain our image. Good Deeds Day in Moldova is one of the most anticipated events of the year for all commercial and non-commercial organizations. For 5 years, we have managed to gain momentum and annually increase the number of participants and involved organizations. In addition, more than 125 partners have supported Good Deeds Day in Moldova.
Country Committee
Republic of Moldova
Iulia Barbaneagra

Manager
office@rvc.md

Manager of RVC - Republican Volunteer Center.

Nicolai Railean

Program Director
n.railean@kedem.md

Development, and planning of Community Center programs.

Daria Cotorobai

Director
d.cotorobai@kedem.md

Representative of the Community Center KEDEM.

Nichita Perunov

Director
haverim@kedem.md

Head of the Jewish Youth Platform; Haverim.

Elina Kondrashov

Site Development Manager
e.kondrashov@rvc.md

Site Development Manager of RVC.

Irina Gheorghelas

Administrative Manager
i.gheorghelas@rvc.md

Administrative Manager of RVC.

Olga Korzhenkova

Volunteer Programs Coordinator
o.korjenkova@rvc.md

Volunteer Programs Coordinator of RVC.
MAIN ISSUES
The projects that Moldova is implementing are mainly aimed at working with socially sensitive areas and improving the environment and urban infrastructure. Several problems occur within vulnerable groups, ecology, and infrastructure. Due to the fact that Moldova is not a rich country, people go abroad to work, the elderly and children are left alone, and therefore at-risk groups exist in all age categories such as the elderly, middle-aged, and children.
The overcrowding of hospitals and the lack of resources also is an issue. The medical environment lacks modern technologies and timely treatment, therefore, volunteer actions are placed in hospitals.
read more
SDG Focus
FEATURED PROJECT
More than 3200 people took part in Good Deeds Day in Moldova in 2019! The great advantage of the event was that everyone could participate, regardless of age, social status, place of residence, religion, and nationality! More than 117 volunteer activities were held! In total, 37 territories in the Republic of Moldova attended the event.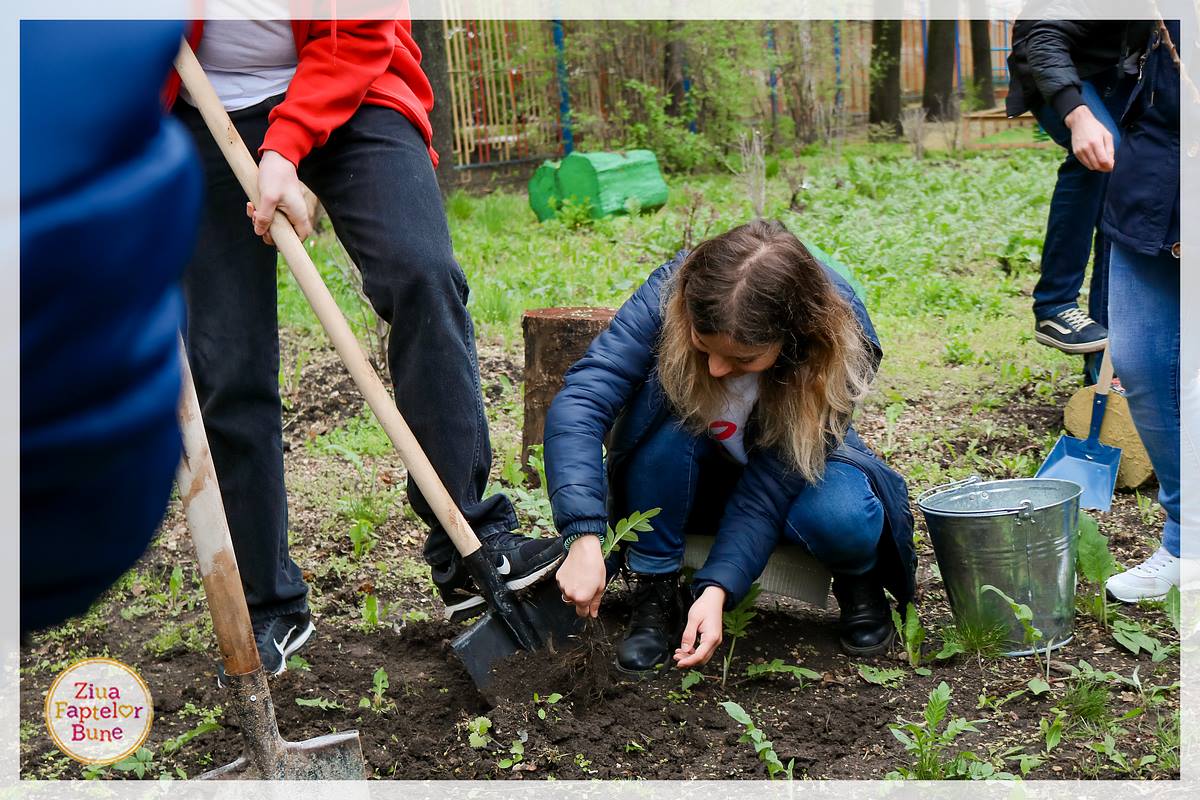 2022 PLANS
More updates to come!
Download resources
KIT TO CREATE YOUR EVENT

English

MESSAGING
AND
PR KIT

Companies

GOOD DEEDS DAY LOGO

Companies

EDITABLE POSTER
(without text)

English

DOCX

GOOD DEEDS DAY TWO-PAGER

Companies

FACEBOOK GRAPHIC
SAVE THE DATE

English

PNG

FACEBOOK GRAPHIC TEMPLATE

English

PNG

HEART CARDBOARD CUTOUT

English

GOOD DEEDS DAY LOGO

Companies
show more