GOOD DEEDS DAY IN PORTUGAL
We started Good Deeds Day in Portugal 3 years ago, promoting the initiative and encouraging civil society organizations to actively participate in the day of the greatest celebration of good deeds. Our engagement has been growing every year. Even though we're facing a pandemic we felt that the impact of organizations and volunteers were more present and significant than ever on civil society and there was a need to share good deeds, create more value and share best practices on their communities.
Empowering and promoting good deeds can bring great improvements to the nonprofits organizations work. Good Deeds Day is an excellent opportunity for Portuguese civil society organizations and volunteers to show, share ideas and create initiatives to leverage the best things about social work.
Organizing Committee
Vera Silva

vera.silva@entrajuda.pt

Social Worker / Project Manager
MAIN ISSUES
Food insecurity, poverty, inequality, and unemployment are the big issues that we face.
The pandemic increased all of them, placing families in a difficult situations, especially from middle and low middle-class, who are suddenly suffering from poverty and hunger.
Women continue to be the most affected by the new unemployment. The coming times will be very challenging, and we need to be resilient and creative to find the strength and resources to help and lift each other up.
read more
SDG Focus
FEATURED PROJECT
The Lisbon Food Bank fighting food waste. Food is delivered to nonprofit organizations that subsequently deliver to those who need it most. The work developed by Banco Alimentar (Food Bank) is essentially based on volunteers.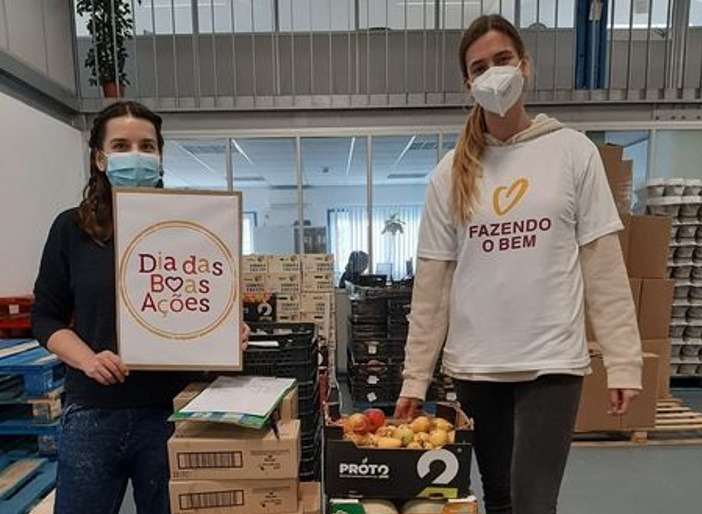 2022 PLANS
More updates to come!
Downloads
KIT TO CREATE YOUR EVENT

English

MESSAGING
AND
PR KIT

Companies

GOOD DEEDS DAY LOGO

Companies

FACEBOOK GRAPHIC
SAVE THE DATE

English

FACEBOOK COVER PHOTO – SAVE THE DATE

Companies

EDITABLE POSTER
(without text)

English

DOCX

HEART CARDBOARD CUTOUT

English
show more