GOOD DEEDS DAY IN GHANA
From 2015, OMANIAE and the Good Deeds Day Ghana Network have undertaken several projects such as youth mobilization, youth empowerment, advocacy programs, community development project, leadership forums, sensitization programs, conferences, seminars, workshops, donations, and other several humanitarian programs which brought together scholars, teachers, students, kids, to less privileged youth, and orphanages.
Now OMANIAE and the GDD Ghana Network have about 93,874 volunteers across sixteen (16) regions of Ghana who support our goal. The common goal and core value these organizations stand for is a platform where young Ghanaians meet to discuss the influx of migration, irregular migration, youth advocacy, and empowerment programs in achieving Sustainable Development Goals (SDGs).
Country Committee
Good Deeds Day Ghana Network
Lily bright

elobrite@gmail.com

GDD Country Leader

Nana Oboadie Baoteng Bonsu

nanaoboadie@omaniae.be

Communication Director

Abass Kumi Eshun

akumieshun@gmail.com

Project Coordinator

Rita Mensah

info@omaniae.be

General Secretary
MAIN ISSUES
OMANIAE and the Good Deeds Day network in Ghana seek to address the high nature of unemployment affecting the Ghanaian youth,  and irregular migration by introducing free vocational skill training where youth can become role models in their community.
read more
SDG FOCUS
FEATURED PROJECT
Youth Development and Community Mobilization Project.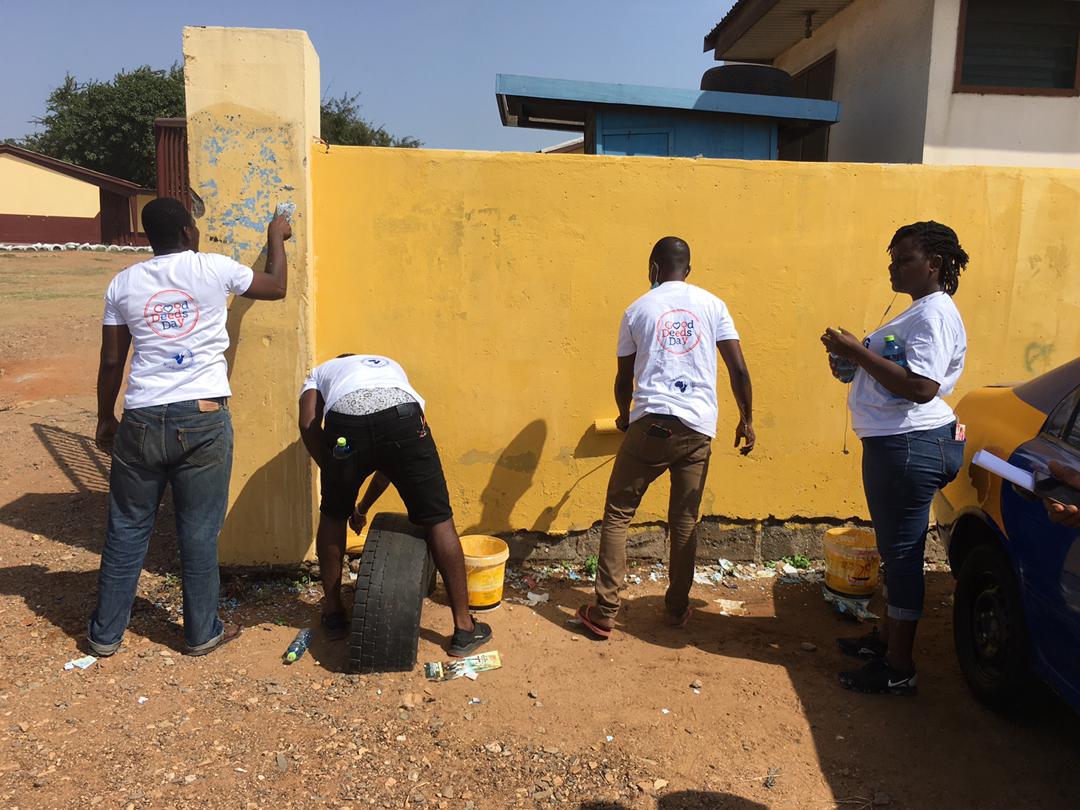 2022 PLANS
More updates to come!
Downloads
GOOD DEEDS DAY LOGO

Companies

PNG

COVER PHOTO TEMPLATE AF

Angola-Português

PNG

DOCX

KIT FOR ORGANIZATIONS (AFRICA)

English

MESSAGING AND PR KIT (AFRICA)

English

KIT FOR EVENTS (AFRICA)

English

HEART CARDBOARD CUTOUT

English
show more