GOOD DEEDS DAY IN SAINT LUCIA 
We participated in the 2019 Germany conference, and some of the projects we have since undertaken include: Panel discussions, soup kitchens, pampering days for senior citizens, volunteer conferences, doing good and clean up campaigns, church services, boys training seminar, and reading month activities. In 2021, we participated in a beach cleanup, hamper distributions, school summer camp, and the Good Deeds Day webinar.
Organizing Committee
Diane Felicien

dfelicien.do.nation@gmail.com

CEO/Founder Do-Nation Foundation Inc

Sanue Joseph

Committee Member - Where Ladies Talk - Founder

Esther Williams

Committee Member - Do-Nation Foundation Inc

Garvin Henry

Committee Member - Do-Nation Foundation Inc

Kainyer ST Helen

Youth Liason, Committee Member - Do-Nation Foundation Inc

Mathilda C. Samuel

Committee Member - Do-Nation Foundation Inc

Michelle Phillip

Committee Member

Stan Bishop

Committee Member, Journalist

Janine Palm

Committee Member, Serieux Education, Founder

Yasmine Steel

PR and Communication Consultant - Local Government

Lisa Joseph

Committee Member, DBS Television

Macian Lloyd-Justin

Committee Member, SJC Key Club

Dellan Emmanuel

1st Vice President Do-Nation Foundation Inc
MAIN ISSUES
Do-Nation Foundation tackles the social ills faced by the people of Saint Lucia through a holistic approach by engaging highly skilled volunteer professionals to carry out this mandate.
Do-Nation is a Support and Referral Centre: a one-stop location offering a range of care and services to victims of gender-based and sexual violence, the poor, the marginalized and the vulnerable in society through a holistic and client-centered approach. These include but are not limited to divorcees, people suffering from depression, loss of loved ones, poverty, job loss etc. Clients can access counselling services, receive medical examinations immediately after a crisis, and pursue legal redress for their case if desired.
In instances where Do-Nation is unable to provide appropriate and ongoing care to a client we will refer the client to the service provider best able to meet their needs. Do-Nation also offers a series of mindfulness programs designed to cater to clients' physical and mental well-being, including yoga, meditation, massages and emotional intelligence. Do-Nation will partner with local, regional and international organizations as well as businesses as we seek to address the concerns of our clients.
read more
SDG Focus
FEATURED PROJECT
We hosted a beach clean up for World Environment Day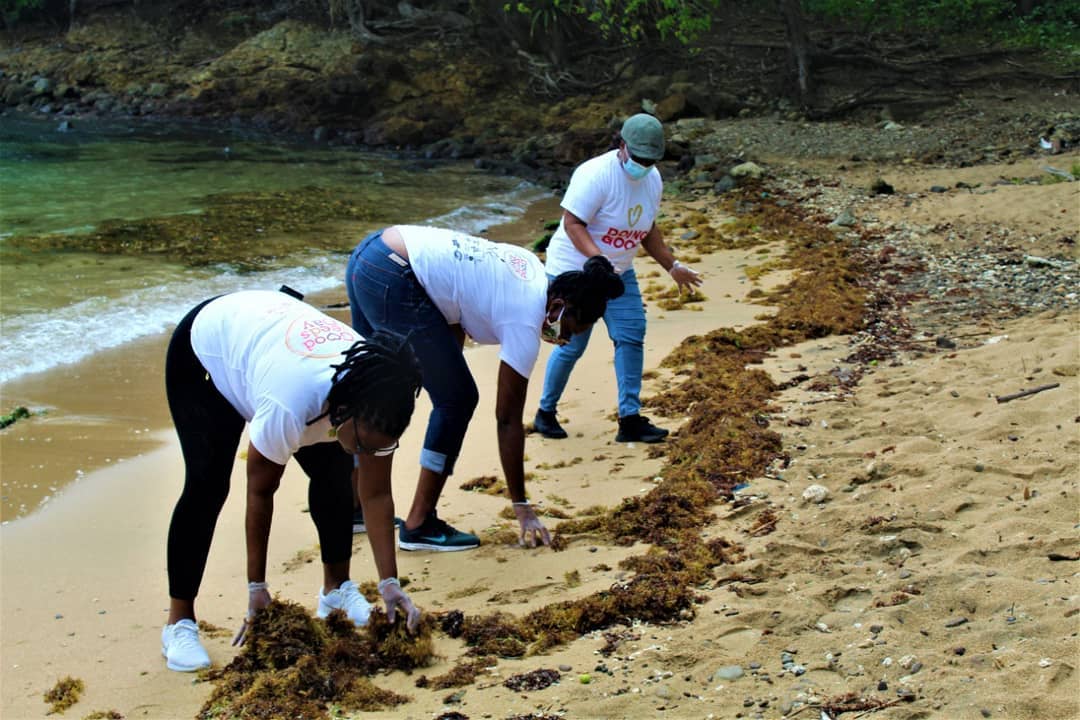 2022 PLANS
Updates coming soon!
Downloads
GOOD DEEDS DAY LOGO

Companies

PNG

KIT TO CREATE YOUR EVENT

English

MESSAGING
AND
PR KIT

Companies

FACEBOOK COVER PHOTO – SAVE THE DATE

Companies

PNG

EDITABLE POSTER
(without text)

English

DOCX

HEART CARDBOARD CUTOUT

English
show more