GOOD DEEDS DAY IN LIBERIA
Since 2017, Good Deeds Day Liberia has positively impacted lives by supplying free food, free medical, free clothes, and educational tutorial for those in need.
Country Committee
National
Gaious B. Ben

Executive Director

African Upliftment - Liberia

Mr. Solomon Joseph

Program Coordinator

African Upliftment - Liberia

Mr. Abu Kaba

Planning Coordinator

Liberia

Miss. Stephenie Mulbah

Liaison Officer

Liberia

Mr. Mamadee Fofana

M&E Officer

Liberia

Mrs. Lorretti Lisa Collins-Kidka

Project Coordinator

Liberia

Mrs. Linda P. Ben

Fundraising Officer

USA
MAIN ISSUES
Currently, Liberia is faced with many challenges, most of these challenges are high illiteracy rates, poverty, teenage pregnancy, and a lack of educational facilities in the rural areas. Right now we are focusing on education in rural areas, girls' education, health, and food security.
read more
SDG FOCUS
FEATURED PROJECT
Good Deeds Day Liberia is focused on launching GDD in other key locations (Sinoe and Grand Cape Mount County) within Liberia. The team also organized a youth soccer tournament, that brought together 16 teams and promoted peace and unity within the region. The teams also implemented a National Essay Competition, National Principal Cup, 2nd Good Deeds Award, and a Good Deeds Day Xmas Party.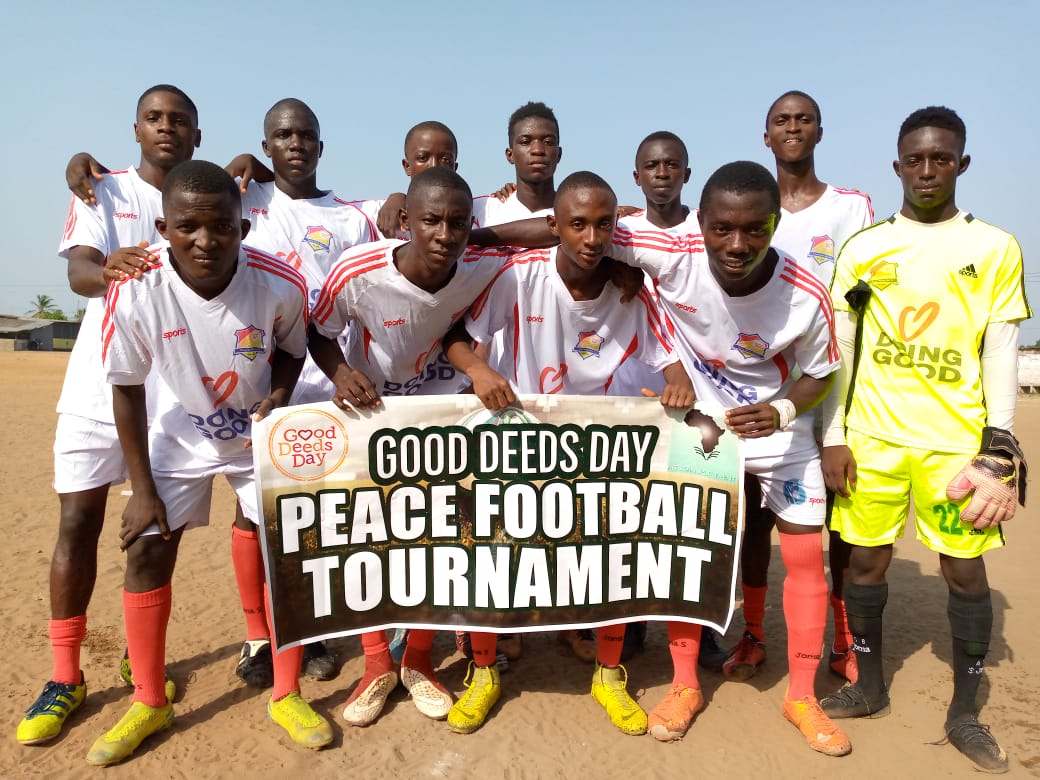 2022 PLANS
More updates to come!
Downloads
GOOD DEEDS DAY LOGO

Companies

2024 ENGLISH COVER

Africa

COVER PHOTO TEMPLATE AF

Angola-Português

DOCX

KIT FOR ORGANIZATIONS (AFRICA)

English

MESSAGING AND PR KIT (AFRICA)

English

KIT FOR EVENTS (AFRICA)

English

HEART CARDBOARD CUTOUT

English
show more