GOOD DEEDS DAY IN TRINIDAD & TOBAGO
VCTT has been spearheading GDD in the Caribbean for the past 4 years through the Caribbean Volunteer eXchange Network (CVX). At CVX we mobilize and collaborate with volunteer organizations from across the Caribbean; to develop a platform to engage Caribbean Nationals in regional development, educate volunteers about challenges faced by citizens of neighboring territories, and expose volunteers to "Volunteering Without Borders."
Through our network, GDD was successfully launched in Barbados, Curacao, Dominica, Guyana, Haiti, Jamaica, Saint Lucia, St Vincent & the Grenadines, Suriname, and Trinidad & Tobago. We continue to expand our network of country representatives from across the Caribbean region.
Country Committee
Giselle Mendez

Initiator & Chief Volunteer

The Volunteer Center of Trinidad & Tobago
MAIN ISSUES
VCTT exists to create a culture of care that places people at the heart of positive change. We connect skilled volunteers to high-impact, custom-built interventions that support the Sustainable Development Goals with a focus on Quality Education, Zero Hunger, and Partnerships for the Goals.
read more
SDG FOCUS
FEATURED PROJECT
The Grown In East Port of Spain Initiative – Chinapoo Food Park Launch
Food security and Livelihood Development are growing challenges for low-income households in Trinidad. VCTT in partnership with the Global Environment Facility Small Grants Programme, WhyFarm, East Port of Spain Development Company, and other agencies are joining hands to expand our pilot Community Garden / Food Park initiative launched in Gonzales to other communities in East Port of Spain including Sea Lots, Chinapoo and Basilon Street. These areas represented some of the most vulnerable in the country and hence, an intervention like this, will not only bring about food security benefits but also address the psychosocial needs of the community. Through this, the community members from East Port of Spain are being trained in home gardening, entrepreneurship, and building their professional and economic capacity through the production of value-added products from the community gardens.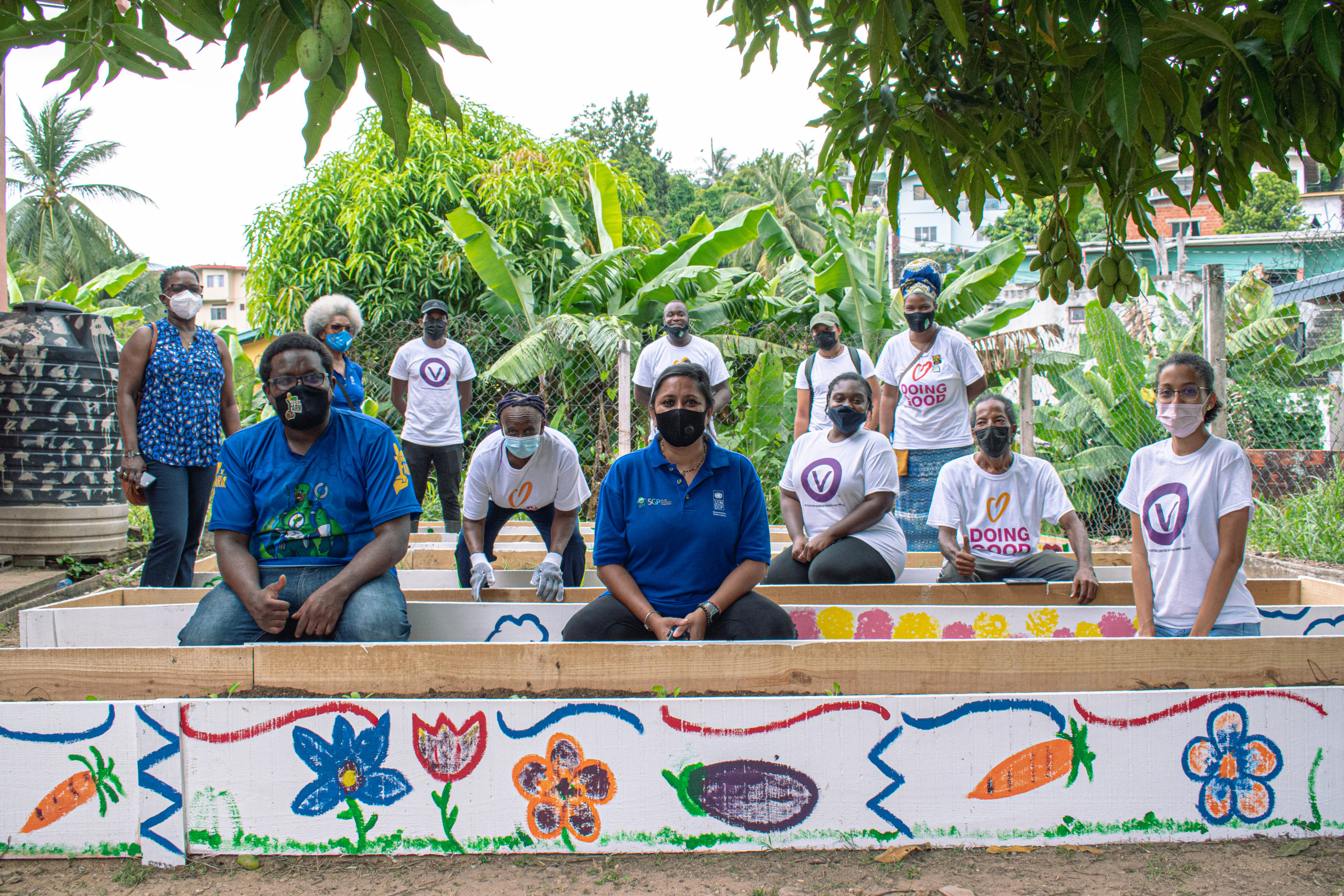 2022 PLANS
More updates to come!