GOOD DEEDS DAY IN SIERRA LEONE
Good Deeds Day was initiated in Sierra Leone in 2018.  In Sierra Leone, we provide sustainable education and care to underprivileged children, youth, and young people of the Western Rural district. The goal is to overcome the social and environmental problems that deepen and perpetuate the cycle of poverty in those communities.
For the past 3 years, we have provided scholarships for over 40 children, 20 girls, and 4 young people. We have established 5 school clubs with 1,001 children within the district. We have given training to 10 girls and we reached out to 1,000 households in 15 communities to educate them about Covid-19. We have launched a microfinance scheme for local women with support from TCP GLOBAL. We have also distributed essential items for young girls with the support from "I SUPPORT THE GIRLS".
Country Committee
Freetown and Western Rural District, Waterloo
Elizabeth Brewah

Country Leader

Plans and coordinates programs and activities for GDD Sierra Leone.

Celestia During

Assistant Coordinator

Works with the Country Leader Coordinator to plan programs and activities, and helps with media and communications.

Michael Morley

UK Adviser

Responsible for advising our team on programs and activities.

Solomon S. S Bangura

National Secretary

Responsible for all Social Media and all communications on behalf of the organization.

Idrissa Bangura

Children's Coordinator

Responsible for coordinating all affairs relating to the children we work with.

Memunatu Edward Koroma

Finance

Responsible for all financial records for Good Deeds Day Sierra Leone.

Mariama Mawufia Sheriff

Field Coordinator

Responsible for all field activities in and out of our project site.

Moses Sydney Thomas

Office Staff

Nancy Tucker

Office Staff
MAIN ISSUES
Our main focus is on poverty, education, sanitation, flooding, high maternal mortality rate, and poor electricity systems in the country.
read more
SDG FOCUS
FEATURED PROJECT
In March 2021, we won a WIL Empowerment grant to start tailoring school/business for 6 local women, to teach business development. We have bought the machines, started our pilot phase for the first 3 months to look at successes, failures, and challenges. The GDD Sierra Leone team also organized a massive community cleanup, developed a  library in our 2 school clubs, develop a sustainable feeding program for our beneficiaries, and improved our education on health and personal hygiene at our school clubs.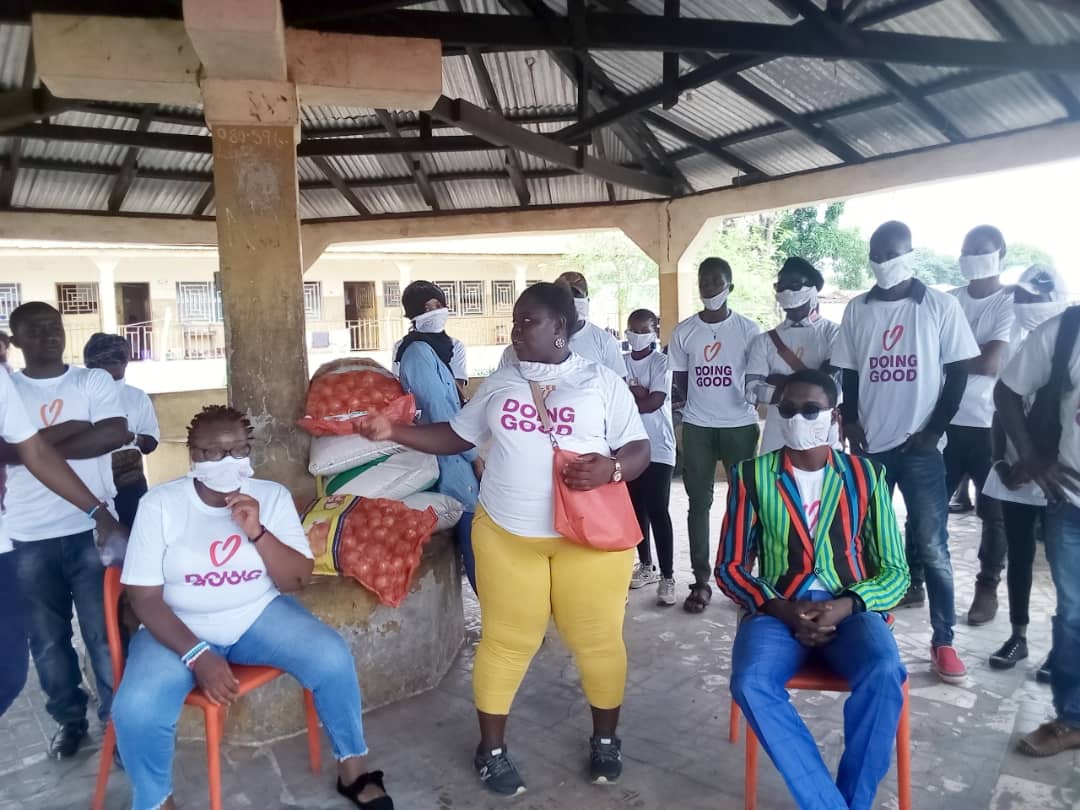 2022 PLANS
More updates to come!
Downloads
GOOD DEEDS DAY LOGO

Companies

COVER PHOTO TEMPLATE AF

Angola-Português

FACEBOOK GRAPHIC
SAVE THE DATE AF

English

DOCX

KIT FOR ORGANIZATIONS (AFRICA)

English

KIT FOR EVENTS (AFRICA)

English

MESSAGING AND PR KIT (AFRICA)

English

HEART CARDBOARD CUTOUT

English
show more