Nepal has been taking part in the Good Deeds Day movement since 2017. Different activities such as environmental sanitation, community cleanup campaigns are conducted every year. In the year 2021, the National Forum For Advocacy (NAFAN) and other partner organizations conducted talks about volunteerism, hosted a jungle safari, cultural shows, and yoga classes. The organizations also deal with human rights issues between NHRC and the Local government (Raksirang Rural Municipality), digital literacy program, cleaning, and sanitation.
Country Committee
Kathmandu, Chepang and Tamang Makwanpur District
Bhola Bhattarai

nafannepal8@gmail.com

Executive Advisor, National Forum for Advocacy, Nepal.

Tusali Devkota

devkotatulsa2023@gmail.com

Chairperson

Hari Devkota

haree.devkota5@gmail.com

Vice Chairperson

Goma Khanal

khanalgoma13@gmail.com

Secretary

Kiran Baram

baramkiran@gmail.com

Vice Secretary

Sarwosti Pariyar

sarusunam9@gmail.com

Treasury Secretary

Ambika Rajthala

amiaaju@gmail.com

Member

Yagya Bdr. Niroula

ybniraula@gmail.com

Member

Shova Neupane

shovaneupane872@gmail.com

Member

Nirja Pokheral

pokhrelnirja@gmail.com

Member

Nabaraj Pokheral

nabaraj2011@gmail.com

Member

Chandra Pd. Thani

cpthani@gmail.com

Member
MAIN ISSUES
The main issues in Nepal deal with illiteracy, unemployment, gender inequality, poor health, and education. In order to solve these problems, the country focuses on providing equality of health and education services at affordable costs. Moreover, grants, subsidies, and soft loans are provided to people for employment opportunities. Awareness campaigns are organized to solve the issues of different inequalities and discrimination between people.
read more
SDG Focus
FEATURED PROJECT
A featured project we would like to share is the mega event organized on GDD in Nawalparasi. In this event, the National Forum For Advocacy (NAPAN)  in collaboration with Azizz Foundation organized different activities such as talks about volunteerism, a jungle safari, cultural shows, and yoga classes.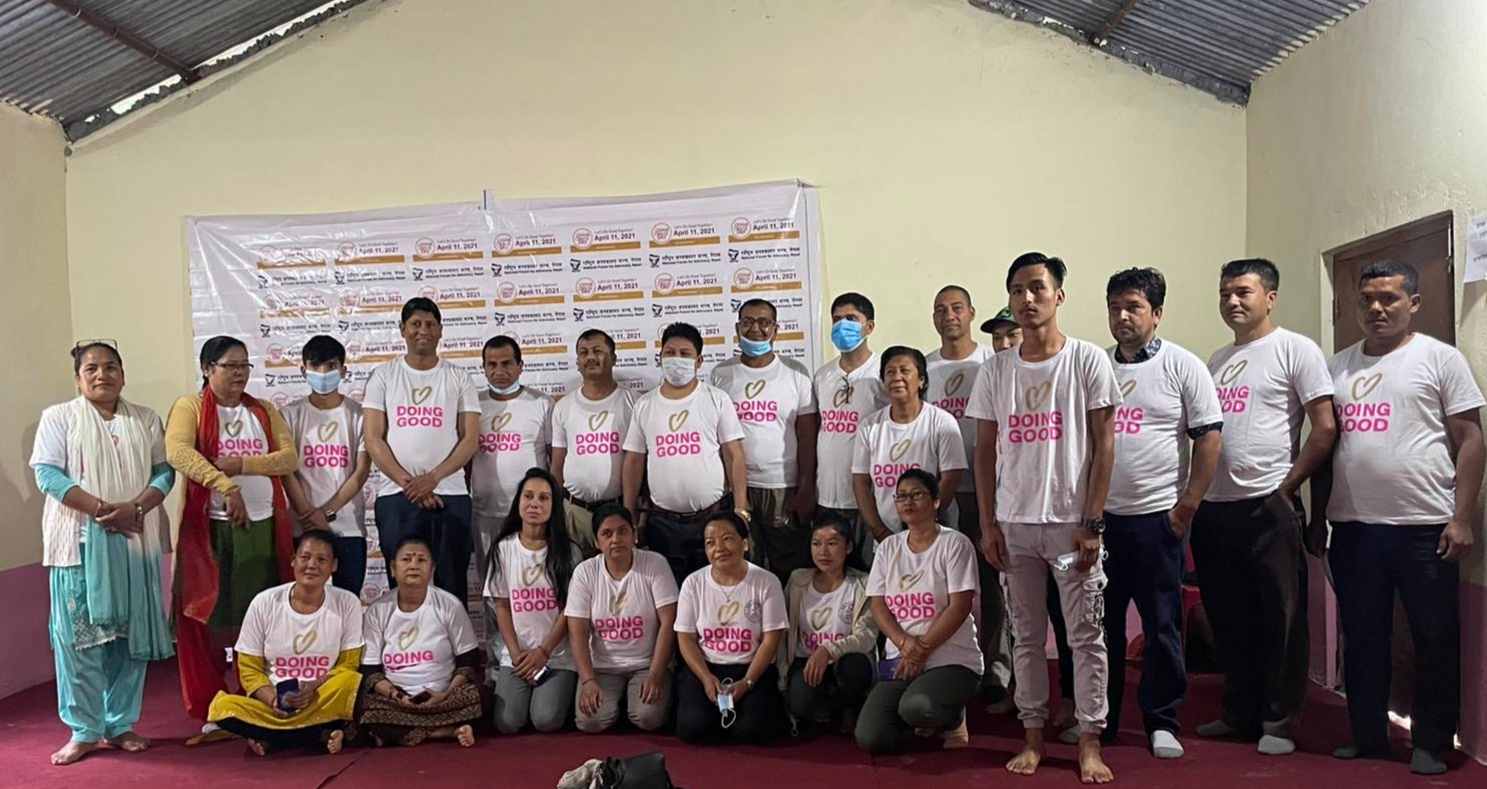 2022 PLANS
More updates coming soon!