GOOD DEEDS DAY IN MACAO SAR
Since 2016, volunteers from MACAO have joined the project of Good Deeds Day in Taiwan. Eventually, we started our own GDD celebrations and events in Macao every year and joined Good Deeds Day conferences around the world.
Country Committee
Good Deeds Day Macao SAR Network
Leo Hung

Chairman of Supervisory Board

Association of Volunteer Social Services, Macao.
MAIN ISSUES
Macao is a special administrative region of China, which means not a country. However, we are well developed and managed to take care of others in all facing the SDG 2030 issues. Mostly by encouraging our youth engagement for the community's needs.
read more
SDG Focus
FEATURED PROJECT
Every year, we assemble other NGOs together to celebrate Good Deeds Day, we share which good deeds we do, and how we plan to fulfill community needs.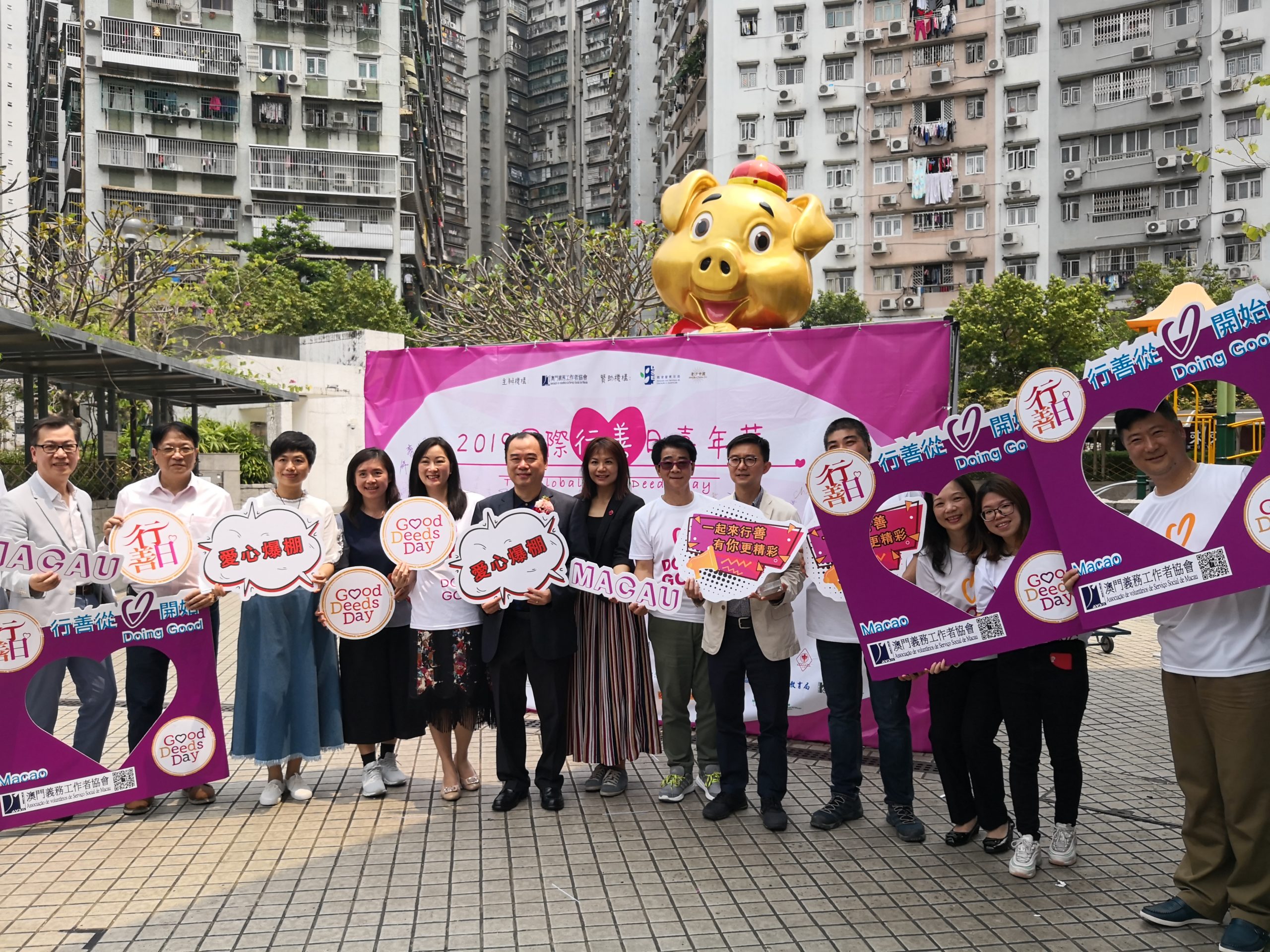 2022 PLANS
More updates to come!
Download resources
KIT TO CREATE YOUR EVENT

English

MESSAGING
AND
PR KIT

Companies

LOGO DEL GOOD DEEDS DAY

Italiano

JPG

DOCX

FACEBOOK GRAPHIC
SAVE THE DATE

English

PNG

HEART CARDBOARD CUTOUT

English
show more