GOOD DEEDS DAY IN NIGERIA
In September 2018, Good Deeds Day was officially launched at O.A.U Ile-Ife Osun State Nigeria with 4 NGOs, De Eagles World, Nigeria Legion, Prof Jerome Elusiyan, the CMAC of OAUTHC. Religious leaders of the two sects were in attendance.
The launch helped secure partnerships with various NGOs, government ministries, and agencies. Since the launch, efforts have been made to make Good Deeds Day a household name in the Country of Nigeria with networks in Lagos, Osun, Oyo, Ondo, Kaduna, Imo State, and Abuja the federal capital of Nigeria.
In 2021 Good Deeds Day was celebrated across the country. There are 470 Volunteers who took part in GDD. The teams executed 40 projects that benefited hundreds of people.
Get involved!
GDD Leaders:
Adetola gbenga Bamidele
Organizing Committee
Lagos State, Osun State, Ondo State ,Oye Ekiti State, OYO State ,Imo State ,Kaduna State and the federal capital of Nigeria
Adetola gbenga Bamidele

gloriouschildofhope@gmail.com

CEO: Glorious Child of Hope Foundation.

Martin- Mary Falana

martinmaryfalana@gmail.com

Ondo State Coordinator: Kids and Teens resource Centre, National Director of projects.

Barrister Folakemi Adesina

dogoodcharity1@gmail.com

Lagos State Coordinator: Do Good Charity Initiative, National Partnership Director.

Amb onyeoroh Chukwuma George

onyeoronoh@gmail.com

Imo State Coordinator: Africa Youth Human Rights and Citizen Development Initiative.

Itama Okhuelegbe

thinkercf@gmail.com

Kaduna State Coordinator: Thinkers Children Foundation.

Dr. Hannah Ajayi

lordofhost2013@gmail.com

OYO State Coordinator: National Resource and Outreaches at Royal Diadem School.

Benjamin Ibhazukor

4africadev@gmail.com

Resident Coordinator: National Monitoring at Voice for Africa Development Initiative.

Isaac Adeyemo

mordecarefoundation@gmail.com

Osun State Coordinator: National Volunteers Director at Mordecai care Foundation of Nigeria.

Ifeoluwa Ogunlowo

ifeogunlowo@gmail.com

National Campus Club Director: Medicinal plants.

Robert Onifade

coupletchildrenfoundation@gmail.com

Media & Publicity Director: Couplet Children Foundation.
MAIN ISSUES
Our main focus is on five thematic goals that are meant to promote equal human rights, good governance, and peaceful coexistence among the regions in Nigeria. We focus on youth engagement, empowering women, and reducing poverty throughout vulnerable communities.
We want a society where every citizen will be able to have a say and volunteer his or her quota for national development in a peaceful environment, spreading kindness without prejudice.
read more
SDG Focus
FEATURED PROJECT
Sixty-six NGOs in Lagos visited old-aged homes. The teams also donated food items, participated in a sanitation clean-up, and cooked and served food to vulnerable communities.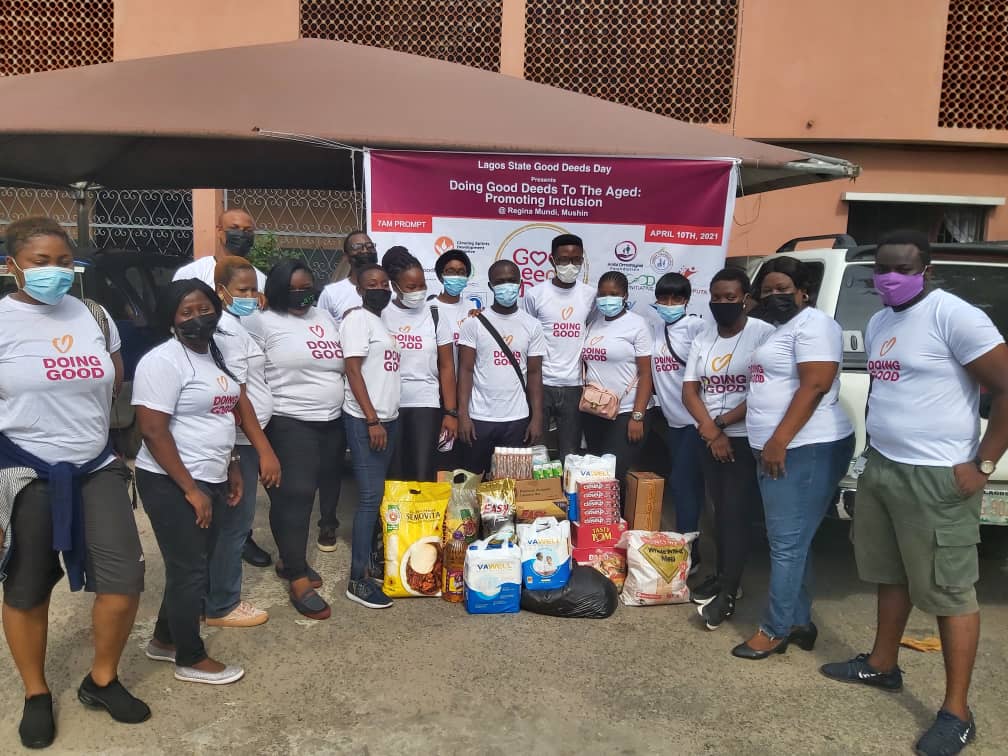 2022 PLANS
More updates to come!