GOOD DEEDS DAY IN MALAWI
Malawi has been participating in Good Deeds Day celebrations since 2017. 12 individual organizations all from 3 districts (Mchinji, Lilongwe, and Blantyre) organized local events in their respective communities that year.
Since then, the number of organizations participating and promoting Good Deeds Day in Malawi has risen from 12 in 2017 to 52 to date. These member organizations celebrate Good Deeds Day by organizing different activities at the community level. National celebrations are conducted to allow members from across Malawi to showcase their respective activities done at the local level. CISE Malawi is a main partner of Good Deeds Day International in Malawi.
Country Committee
Northern, Southern and Central Malawi
Davis Damson

cisemalawi@gmail.com

National Coordinator for Good Deeds Day Malawi.

Joan Ching'amba

joanchingamba@gmail.com

Regional Coordinator for Northern Region of Malawi.

Joanna Kambuzi

wangiekambuzi@gmail.com

Regional Coordinator for Central Region of Malawi.

Anderson Billiat

dinmalawi@gmail.com

Regional Coordinator for Southern Region of Malawi.

Ben Michael

benmankhamba@gmail.com

Publicity Secretary: Responsible for craft statements and press releases, ensuring that information is relevant to the goal of Good Deeds Day.
MAIN ISSUES
Good Deeds Day Malawi focuses on Good Health and Well-Being. Some of our member organizations do extend their focus to other sectors such as Quality Education, Zero Hunger, Clean Water and Sanitation.
read more
SDG FOCUS
FEATURED PROJECT
CISE Malawi, Artworks Mchinji RedCross (Mchinji) Action For Change – A4C , Mind set youth, and CAMFED ran a campaign for female education on April 2, 2021, volunteers came together and donated essential items (Laundry soap, Sugar, Salt, Rice, Clothes) to 15 elderly people.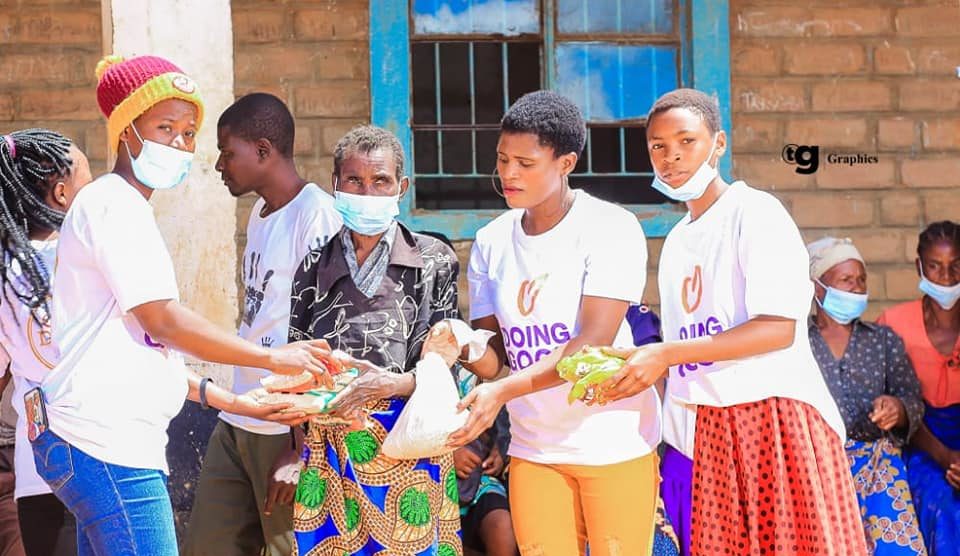 2022 PLANS
More updates to come!
Downloads
GOOD DEEDS DAY LOGO

Companies

PNG

COVER PHOTO TEMPLATE AF

Angola-Português

PNG

DOCX

KIT FOR ORGANIZATIONS (AFRICA)

English

MESSAGING AND PR KIT (AFRICA)

English

KIT FOR EVENTS (AFRICA)

English

HEART CARDBOARD CUTOUT

English
show more