GOOD DEEDS DAY IN BURKINA FASO
In 2011, Burkina Faso participated in the "International Day of Service" with hundreds of young people collecting plastic bags in the street and creating awareness about environmental issues. It was only in 2020 that we joined the initiative Good Deeds Day. After setting up a national steering committee, we carried out activities to publicize the initiative and promote volunteering. April 11, therefore, marked our first participation in Good Deeds Day. 11 organizations at the national level took part!
Country Committee
Central region - North region - East region - Hauts-Bassins region - South-West region - Boucle du Mouhoun region
Mr. Georges Ouedraogo

gddburkina@gmail.com

Good Deeds Day Burkina Faso Coordinator.

Salmata Ouedraogo

sally_son@hotmail.fr

Responsible for organizing events.

Silas Ouedraogo

silasoued@yahoo.fr

Planning and Monitoring Evaluation Officer.

Ibrahim Yili

yiliibrahima@gmail.com

Communication and Social Media Officer.

Auguste Léandre Sanon

Project manager.

Christelle Sanou

Responsible f the mobilization and membership of organizations.

Jean Paul Barro

Secretary-General.

Idrissa Zerbo

Administration Officer.

Lilianne Sanou

Treasurer.
MAIN ISSUES
Our country, well inhabited by courageous and hard-working populations, is faced with difficult problems of health, hygiene, nutrition, terrorism, forced displacement of populations, and border security.
read more
SDG Focus
FEATURED PROJECT
For Good Deeds Day, we focused on the fight against disease and COVID19. We are currently raising awareness about wearing masks, washing hands, and social distancing.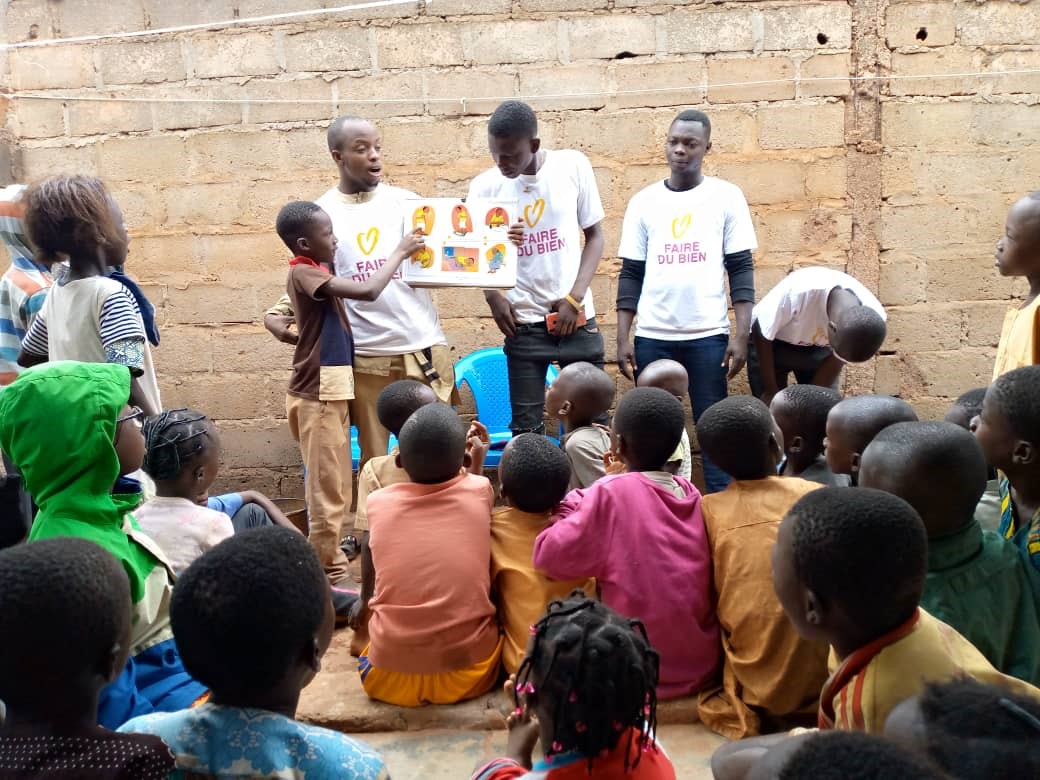 2022 PLANS
More updates to come!
Downloads
GOOD DEEDS DAY LOGO

Companies

FACEBOOK GRAPHIC
SAVE THE DATE AF

English

COVER PHOTO TEMPLATE AF

Angola-Português

DOCX

MESSAGING AND PR KIT (AFRICA)

English

KIT FOR EVENTS (AFRICA)

English

KIT FOR ORGANIZATIONS (AFRICA)

English

HEART CARDBOARD CUTOUT

English
show more