In North America many organizations participate in Good Deeds Day through NGO's, Federations, religiously affiliated, unaffiliated organizations and more.
Good Deeds Day participants are spread across the United States and Canada, making a difference in large scale community events, volunteer projects, online volunteering and more.
There are endless ways to get involved no matter your age or circumstance.
if you are interested in making a difference in your community, as an individual, family or institution there is a place for you!
Reach out and let us help you find your way of joining the global movement of doing good- today!
Get involved!
For information on how to connect in North America
FEATURED ORGANIZATION
NEST4US is a non-profit dedicated to providing volunteer solutions to the community to make the world better through kindness.
The Organization was established by Shreyaa and Esha Venkat At age 13 and 10, as a philanthropic platform built upon kindness, generosity, and social good.  two kids with a simple goal→ to help those in need. Now, five years later,  their volunteer family has grown to over 2,000 people of all ages and backgrounds working together
some recent projects include:
GDD Goodies4Good (Volunteers assembled treat bags consisting of granola bars, fruit snacks, assorted chips, cookie packs, applesauce, notes of encouragement, etc. to benefit underprivileged kids in the Washington Metro Area.)
GDD Blessing Bag Project with Girl Scouts troop (Girl scouts packed care packages for people in need)
NEST Inspires virtual leadership workshops for global organizations including African Upliftment, Racine-Togo and Glorious Child of Hope foundation.
Notes of Encouragement event – creating notes of compassion & hope for community heroes, homeless community, & senior citizens
NEST Inspires Readers the Movers – Read various story books to elementary school kids at Methodist Primary School in Nigeria (GDD Nigeria)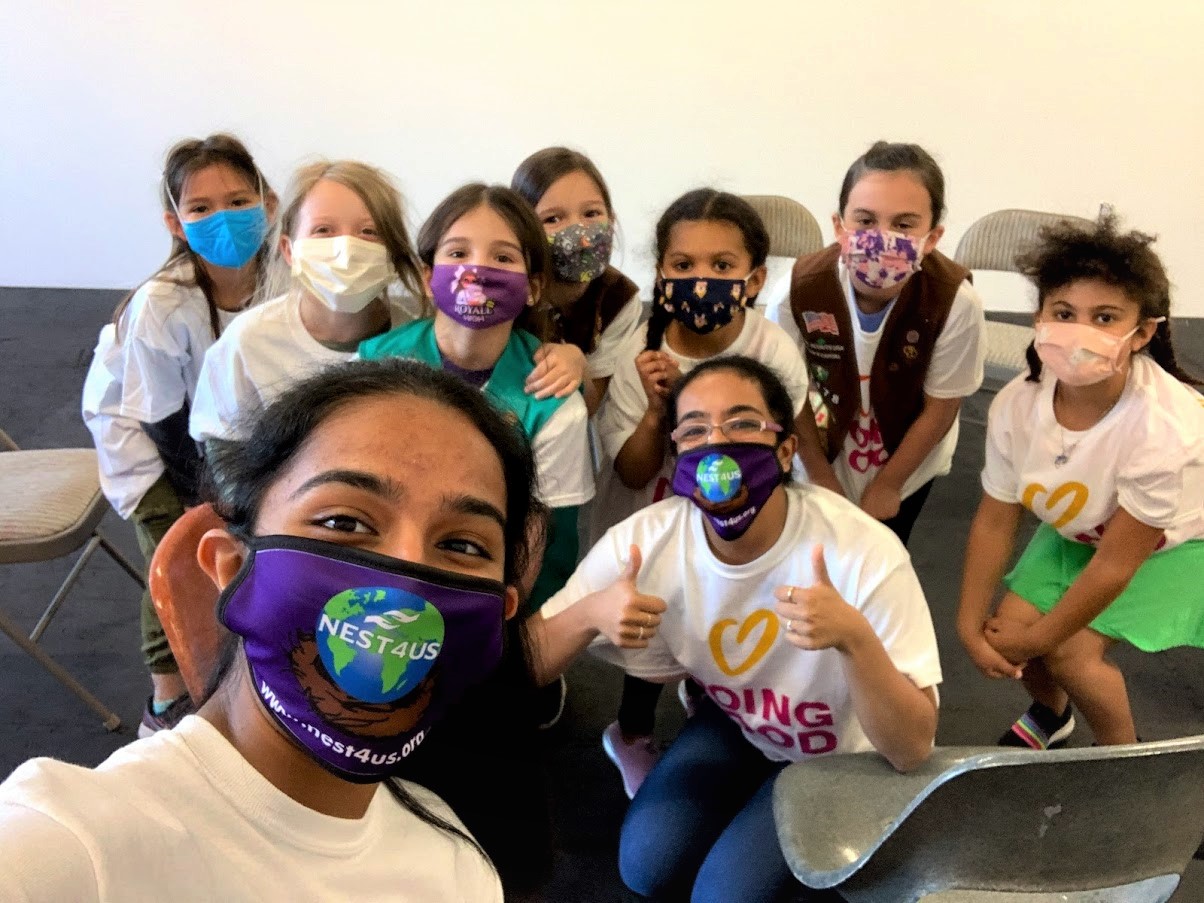 Downloads
FACEBOOK GRAPHIC
SAVE THE DATE

English

DOCX

9 EASY DOING GOOD IDEAS FOR YOUR OFFICE

English

FAMING – MARKETING TOOLKIT

English

FAMING – EDUCATIONAL KIT FOR YOUTH

English

FAMING: FACEBOOK COVER

English

FAMING: FACEBOOK IMAGE

English

GOOD DEEDS DAY T-SHIRT DESIGN

English
show more