GOOD DEEDS DAY IN UKRAINE
A variety of events are held on Good Deeds Day in 24 different cities in Ukraine.
Country Committee
Good Deeds Day Ukraine Network
Daria Efimenko

dariaef@jdc.org

Good Deeds Day official Country Leader. PR and social media Coordinator.

Oksana Stakhnevych

OksanaLev@jdc.org

Coordinator of Good Deeds Day Ukraine.
MAIN ISSUES
Our main aim is to show people that doing good is easy for everyone and that anyone can be a volunteer. Together we can do more. Good Health and Well-Being, Sustainable Cities and Communities, Peace, Justice, and Strong Institutions, and Partnerships For the Goals are our main focus areas in Ukraine.
read more
SDG Focus
FEATURED PROJECT
We have a lot of different projects that we execute on Good Deeds Day; trips to the orphanage, big city events, trips to animal shelters and massive cleanups.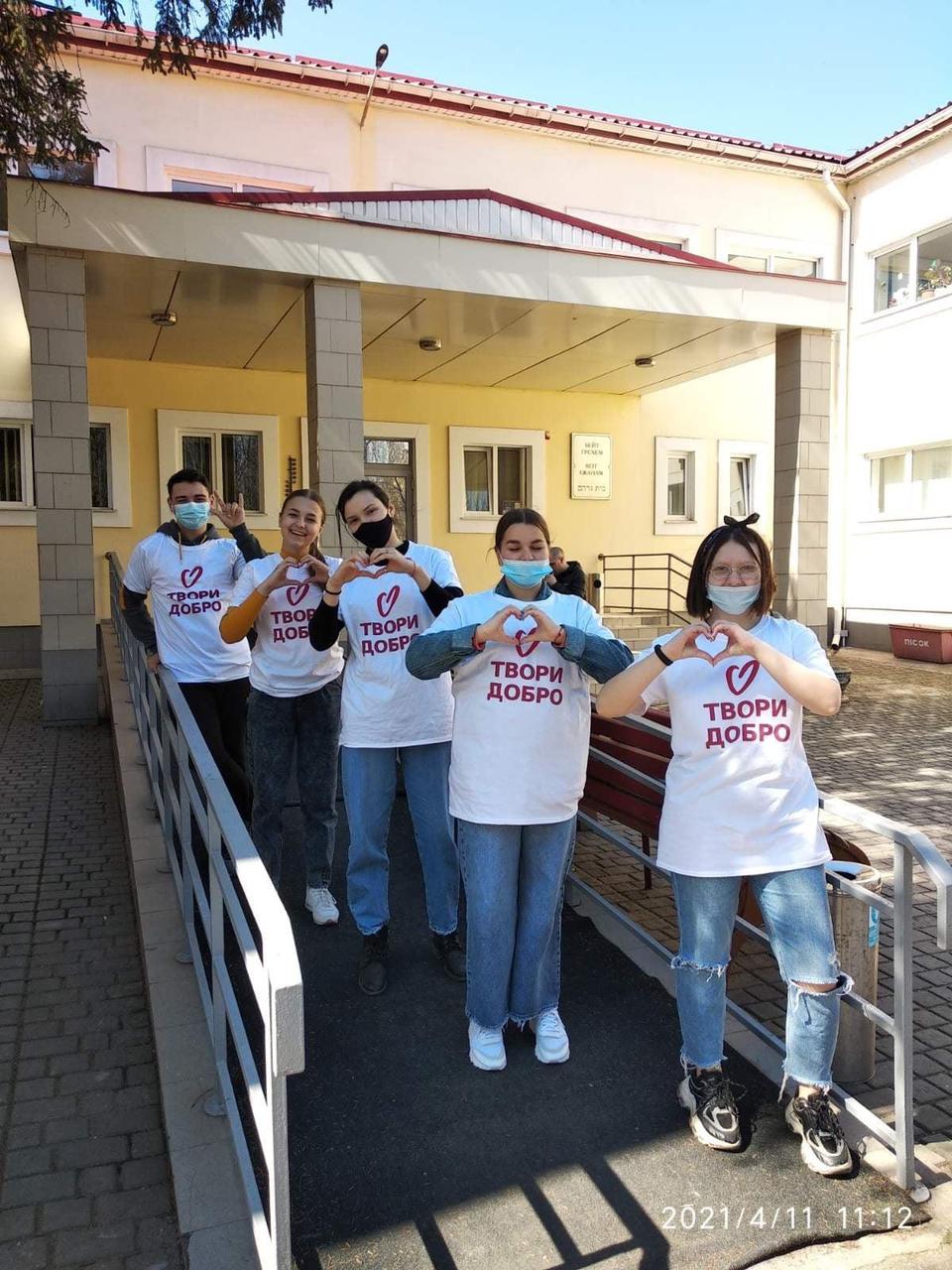 2022 PLANS
More updates to come!
Download resources
MESSAGING
AND
PR KIT

Companies

KIT TO CREATE YOUR EVENT

English

ЛОГОТИП «ДЕНЬ ДОБРЫХ ДЕЛ»

Pусский

GOOD DEEDS DAY LOGO

Companies

HEART CARDBOARD CUTOUT

English

COVER PHOTO TEMPLATE

Angola-Português

FACEBOOK COVER PHOTO – SAVE THE DATE

Companies

DOCX
show more