GOOD DEEDS DAY IN RWANDA
Rwanda Volunteer Network has been the first-ever organization in Rwanda to organize Good Deeds Day in 2015. In the same year in June, Rwanda Volunteer Network co-hosted with IAVE, Africa Regional Volunteer Conference, in which the CEO of Good Deeds Day, took part and presented to African delegates about Good Deeds Day. Since that time, we have been at the forefront of not only mobilizing the Rwandan community around doing good but also mobilizing other Africans to join. Being the sole organization in 2014 to celebrate Good Deeds Day, now we have mobilized more than 120 CBOs, NGOs, and, Corporate and Government Institutions around Good Deeds day which has now become not a one-day event but a year-round of various Good Deeds projects.
Country Committee
Mr. Sekamana Archimede

vnetrwanda@gmail.com

Good Deeds Day Country Leader

Miss Umutoni Mireille

alixmireille3@gmail.com

Deputy Country Leader and Coordinator of Kigali City, South Province & North Province

Mrs. Umunazire Doriane

doricroix@gmail.com

Administration & Finance Manager and Coordinator of East and West Provinces
MAIN ISSUES
Rwanda has integrated the Africa Agenda 2063 and the SDGs into its national development agenda through the draft Vision 2050, National Strategy for Transformation (NST1, 2017-2024), and related strategies at different levels. Rwanda as a country focuses on Goals; 4, 8, 10, 13, 16 & 17 along with five thematic areas;
1. Human Capital Development: In line with the SDG 4 focusing on the quality of education and learning, the Education Strategic Plan is hinged on: (i) scaling up pre-primary enrolment (ii) improving learning outcomes (iii) improving the relevance of curricula (v) promoting science, technology and innovation and (vi) access for all including those with special needs. Progress on nutrition has been made especially regarding wasting and underweight, however stunting remains a challenge despite falling from 51% (2005) to 38% (2015). The Government has put in place a multi-sectoral program and strategy, the National Early Childhood Development Programme to eradicate malnutrition.
2.Inclusive Economic Growth: Economic growth has reduced both income and multidimensional poverty. With a share of 43.5% of the population in the labor force, youth is regarded as a key driver of growth, requiring the economy to accelerate job creation. NST1 is targeting to create 1.5 million decent and productive jobs by 2024 supported by the National Employment Programme.
3. Environment and Climate Change: Rwanda targets to become a green, climate-resilient, and low carbon economy by 2050. A green fund (FONERWA) is in place since 2012 to mobilize resources. The National Disaster Management Policy has been revised in line with the Sendai Framework, a shift towards a more integrated and anticipatory disaster risk management system in Rwanda.
4.Good Governance and Access to Justice: Citizen participation and home-grown solutions such as Imihigo (performance contracts) and Umuganda (communities come together to perform activities of public interest) have been key to Rwanda's development. Innovations like the Rwanda Governance Scorecard and the Citizen Report Card have further enhanced citizens' participation and demand for accountability. Rwanda has also operationalized a decentralized civil registration system and reformed its judicial system to further enhance access to quality justice.
5.Strengthening the Means of Implementation, Global Partnership, and Data for SDGs: More efforts are put into domestic resource mobilization, prudent debt management, and macroeconomic stability. Attracting private investments in key development sectors through Public-Private Partnerships will be key to achieve SDGs. The National Strategy for the Development of Statistics and the Data Revolution have been adopted to strengthen statistical capacity in monitoring SDGs. Rwanda is also hosting the SDGs Center for Africa.
read more
SDG FOCUS
FEATURED PROJECT
For Good Deeds Day, Rwanda participated in Umuganda, a national day in Rwanda taking place on the last Saturday of every month for nationwide community work from 08:00 to 11:00. Participation in Umuganda has resulted in notable improvement in the cleanliness of Rwanda. Umuganda means "coming together for the purpose of doing good deeds" in Kinyarwanda.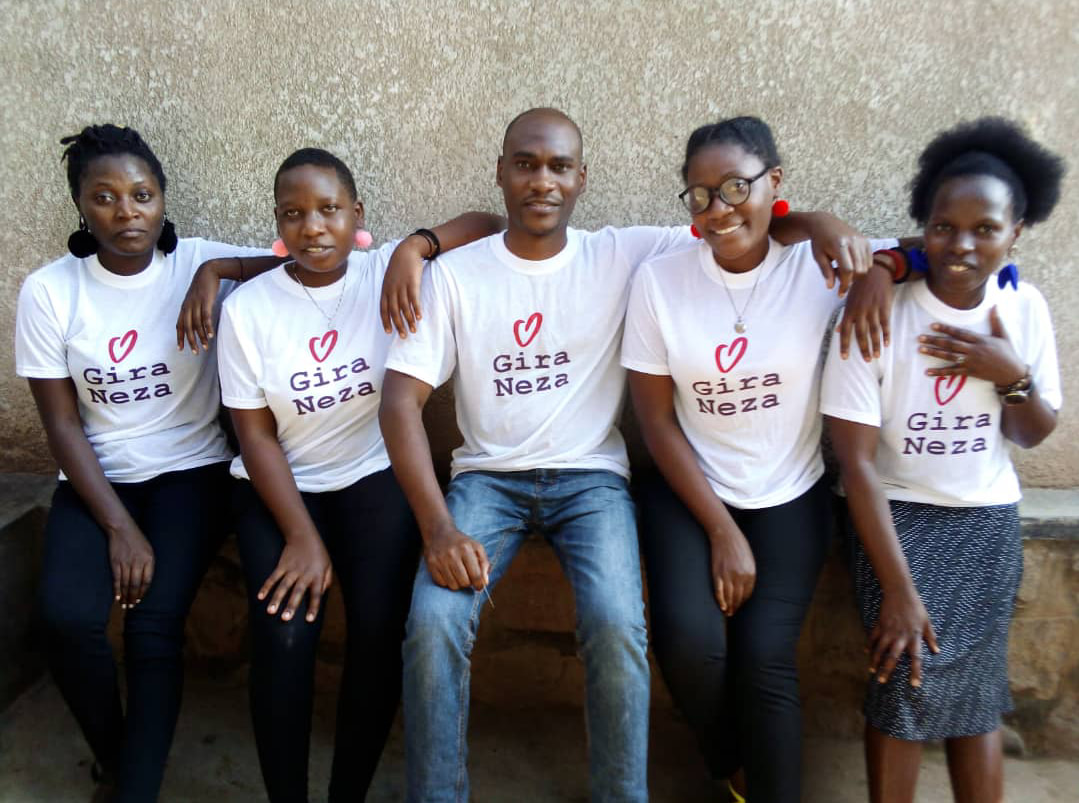 2022 PLANS
More updates to come!
Downloads
GOOD DEEDS DAY LOGO

Companies

PNG

COVER PHOTO TEMPLATE AF

Angola-Português

PNG

DOCX

KIT FOR ORGANIZATIONS (AFRICA)

English

MESSAGING AND PR KIT (AFRICA)

English

KIT FOR EVENTS (AFRICA)

English

HEART CARDBOARD CUTOUT

English
show more