If you are looking for volunteering opportunities to do from home, look no further! There is a vast community for virtual volunteering out there just waiting for you.
After receiving great feedback from our previous blog, Coronavirus Epidemic: Join the Vast Community of Virtual Volunteering – Part 1, we decided to expand the list and share more fun and creative virtual volunteering opportunities you can do to make a difference right from the comfort of your own home. Although we are still facing difficult circumstances due to Covid-19, there are still so many ways that you can support your community and people around the world. Doing good also has its fair share of benefits for the doer, too! Whether you are home alone, or in need of a way to connect with others, volunteering virtually is a great way to serve our community and ourselves.
1. Go Digital
Get rid of your digital waste! Deleting digital waste clears storage space in devices, making them faster and saving valuable time. Our partners, Let's Do It World ran their first ever Digital Cleanup Day to celebrate the 50th anniversary of Earth Day​. Even though the day has passed you can still take part! Join us and clean up your digital waste today- check out the guidelines here!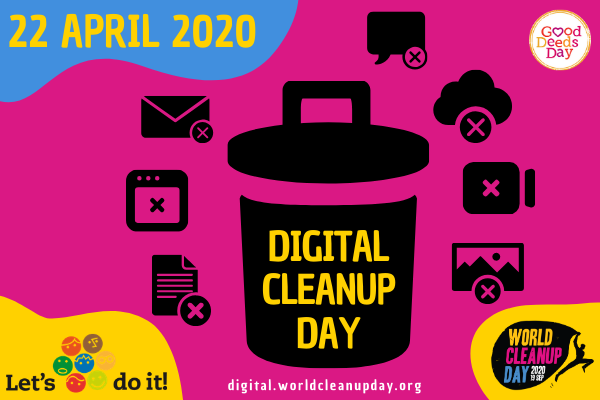 2. The #DoGoodFromHome Challenge
Small acts can make a big difference! We are calling all kids and teens to join the Design for Change challenge and start doing good from home. Need some ideas? Teach a virtual class about something you love, promote a cause you believe or call and thank someone who has helped you in the past. Find more inspiration here, and share with us on your social media, with the hashtag #DoGoodFromHome. Don't forget to share the challenge with your friends too! Make a change and have some fun!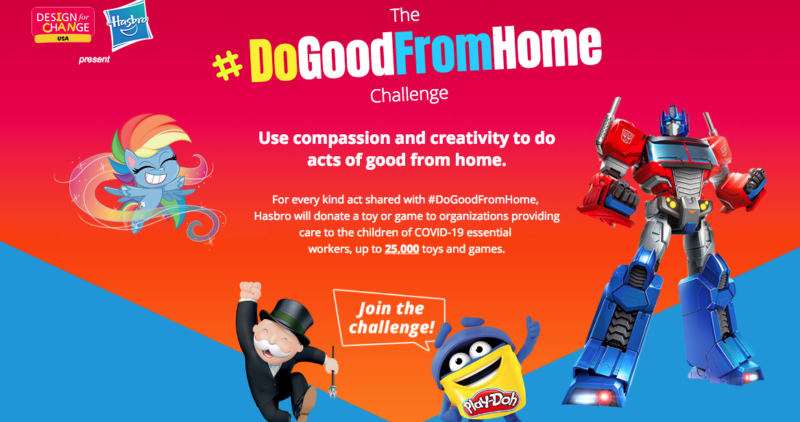 3. Adopt A Senior
Call your neighbors to make sure they're doing okay. Consider knocking on the door of any elderly neighbors and chatting through the screen just to offer a bit of comfort and conversation. You can also make a significant contribution to an individual's life through the organization Adopt A Senior, where you can directly provide them with a gift or a heartfelt card to let them know they are not alone.
4. Host a Live Session Online
Are there people in your community having a hard time adjusting to our new reality? Follow in the footsteps of The Volunteer Center of Trinidad and Tobago, the leader of Good Deeds Day in the Caribbean Islands, along with all their regional partners, by facilitating virtual volunteering.​ Host a mindfulness live session on coping with Covid-19 and provide helpful tips on how your community can support one another in a socially responsible way. You can even host a session on how to thrive while working at home!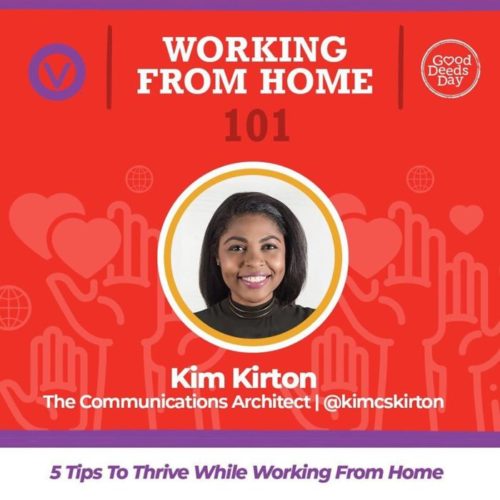 5. Edit Books For People With Reading Disabilities
Make a difference and contribute your skills and knowledge to help people with reading disabilities. BookShare.Org offers thousands of eBooks, just one click away. As an online volunteer, you can help scan and proofread these books that are customized for each personal need.
6. Answer Students Career Questions 
Join Career Village and give free personalized career advice to students following in your career footsteps. Become a mentor and help students become better informed about the careers they are interested in pursuing.
7. Support Domestic Workers
Donate to the Coronavirus Care Fund to provide emergency relief to domestic workers like nannies, house cleaners, and in-home caretakers. Help keep communities healthy and support those who may be either out of work or risking their health to continue working. 
NDWA is hosting weekly webinars for domestic workers about Covid-19 and how to stay safe, every Thursday evening, in English @ 7 PM ET / 4 PM PT and in Spanish @ 8 PM ET / 5 PM PT. Join Here!
8. Donate Books 
Give to children who need it the most. Support Bridge of Books Foundation or similar organizations in your community and provide books and other learning materials to youth to encourage the spirit of reading in young people.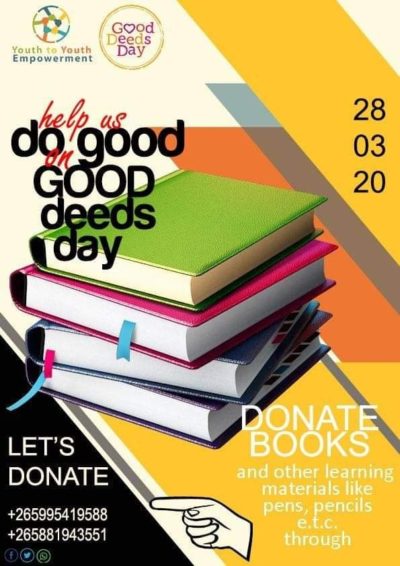 9. Join a Volunteering Hub
Our friends at VolunteerMatch in the U.S. are offering over 800,000 resources and opportunities virtually, which can be done from wherever in the world you live. We at GDD encourage our friends worldwide to check it out!
10. Send thank you letters to your local healthcare professionals 
Hands On Atlanta started a turn-key letter writing campaign, teaming up with their local hospitals to show them the love and support they deserve. Start this campaign in your community!

Please share with us at info@good-deeds-day.org any ideas you may have. We would love to hear from you!
Check out the 3rd part of this series here: Join the Vast Community of Virtual Volunteering: Part 3
Be a part of the global family and sign up for our newsletter to receive exciting updates.