GOOD DEEDS DAY IN THE UNITED KINGDOM
HandsOn London has participated in Good Deeds Day for a number of years now through corporate sponsors, charity partners, and volunteers getting involved across London. Due to the time of year, GDD has usually been celebrated by participating in environmental projects to help Brighten Up London, and this year is no exception.
Country Committee
South of England and Wales with other groups around the UK as supported by the Rotary Club
Jon Meech

jon@handsonlondon.org.uk

CEO, HandsOn London

Erika Bewers

erika@handsonlondon.org.uk

Media & Communications Manager

Matt Sutton

matt@handsonlondon.org.uk

Environmental Volunteer Leader
MAIN ISSUES
1) Wrap Up national campaign – working to provide people in need across the UK with a warm coat over the winter period.
2) Brighten Up national campaign – working to improve green spaces in cities for people to enjoy and for wildlife to thrive.
3) HandsOn Families – family volunteers supporting families in need.
4) Be The Change – community and corporate volunteers supporting local projects from Food Banks and Soup Kitchen to Centre's supporting elderly people to Children's charities.
read more
SDG Focus
FEATURED PROJECT
The focus of GDD 2021 was to work with families and local communities to improve and increase habitats that support pollinators. We created wildflower areas, improved pollinator friendly planting and installed bug hotels!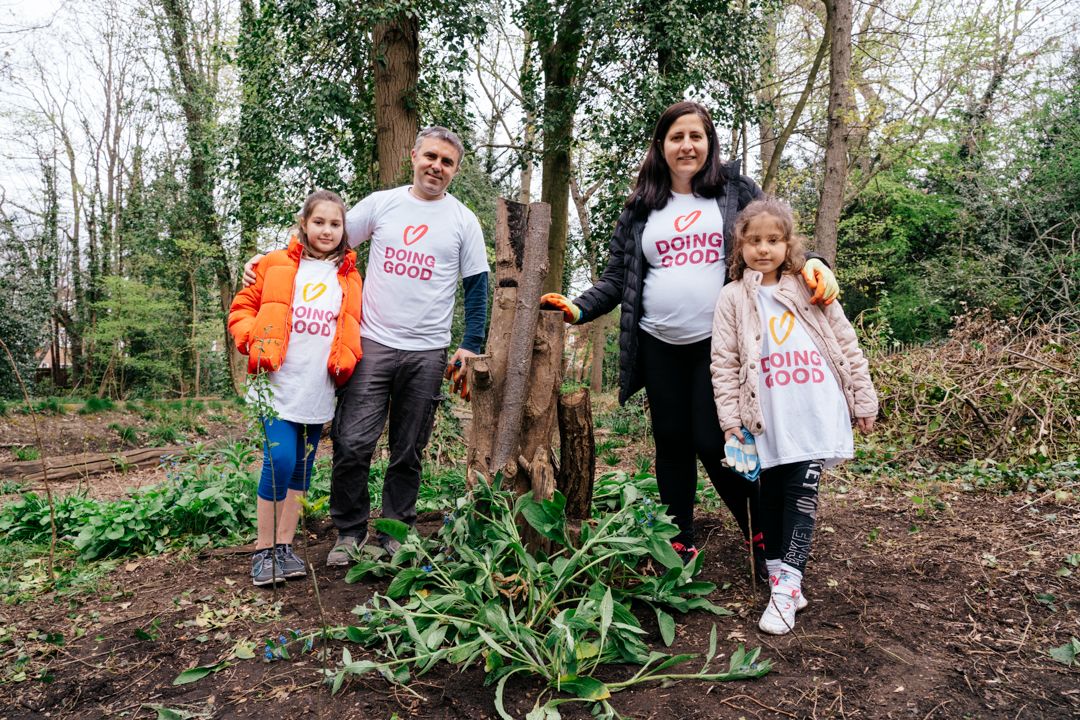 2022 PLANS
More updates to come!
Download resources
KIT TO CREATE YOUR EVENT

English

MESSAGING
AND
PR KIT

Companies

GOOD DEEDS DAY LOGO

Companies

PNG

FACEBOOK COVER PHOTO – SAVE THE DATE

Companies

PNG

DOCX

COLLAGE
SAVE THE DATE!

English

JPG

HEART CARDBOARD CUTOUT

English
show more