GOOD DEEDS DAY IN TOGO
Good Deeds Day Togo Network is the Togolese branch of Good Deeds Day which is a global movement that promotes good deeds in all its forms. The movement arrived in Togo after the CEO of Good Deeds Day met Kokou Edouwossi, the CEO of NGO Mission Des Jeunes in Kigali at an international conference on volunteering in June 2015.
Back in Togo, Mission Des Jeunes held its first GDD celebration on April 10, 2016, in partnership with a municipality in Lome. The celebration of Good Deeds Day in Togo evolved very quickly and an official launch via a workshop was organized under the high patronage of the Togolese Minister of Planning on September 27, 2018. Civil society organizations, businesses, religious denominations, individuals, and journalists have attended this event and thus the Good Deeds Day Togo Network was born.
Good Deeds Day Togo Network gathers to date more than a hundred organizations and entities. It is implemented in the five regions of Togo and carries out several volunteering projects in Togo.
Country Committee
Good Deeds Day TogoNetwork
Kokou Edouwossi

edouwossi@hotmail.com

Network National Coordinator

Delali Apegnowou

feluaction@gmail.com

Maritime (ADETIKOPE) Region: Communication Manager

Kossi Kenkou

ikpaledou@gmail.com

Kara and Northern Region: Membership Coordinator

Inyeza Komla Essessi

georges_essessi@yahoo.fr

Plateaux and Central Region: Religious and Traditional Partnerships

Kossi-Mensah Kplola Yiborcooh

yiborcooh@gmail.com

Western region(Kpalime): Advisor/Environmental Issues

Kudzo N. Gbemou

samnyame@gmail.com

Maritime (Grand Lomé) Region: Planning and Evaluation

Beleyi Pitalounani

Ankou E. Akodegnon

Koffi Christian Edouwossi-Kanazogo

Koffi Mensah Kpomassi
MAIN ISSUES
Our mission is to contribute to the promotion and implementation of the movement through volunteering and sharing our values of putting volunteering and altruism at the heart of our concerns and to make Togo a country where the concept of DOING GOOD remains present throughout the people.
Togo fights against poverty, illiteracy, and diseases by promoting the DOING GOOD concept in all its forms. Togo promotes sustainable development, education, and volunteering training programs. The country addresses children and youth issues, fights against COVID19 and health issues, and raises awareness about African and cultural values that promote living together.
Togo focuses on strengthening the organizational capacities of network members, contributing to the protection of the environment, giving opportunities to each and everyone to do good and takes part in events, activities within communities, and women empowerment.
read more
SDG FOCUS
FEATURED PROJECT
Togo hosted a massive public clean-up project and picked up plastic waste.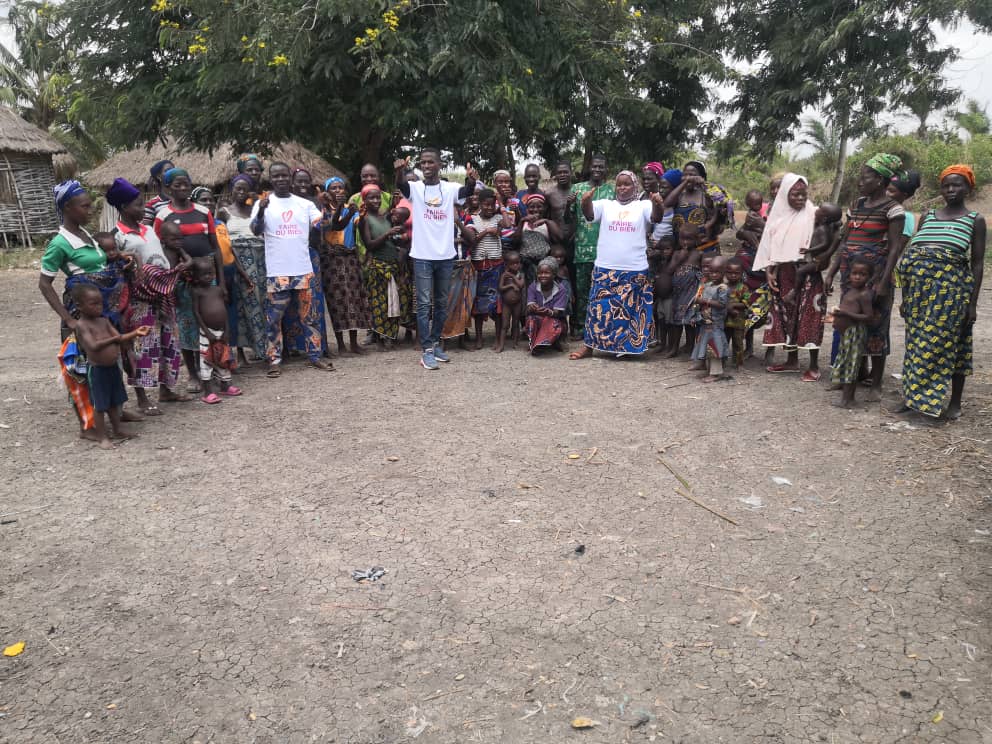 2023 PLANS
More updates to come!
Downlaods
MESSAGING AND PR KIT (AFRICA)

English

COVER PHOTO TEMPLATE AF

Angola-Português

GOOD DEEDS DAY LOGO

Companies

DOCX

2024 Post facebook en Français

Africa

KIT FOR ORGANIZATIONS (AFRICA)

English

KIT FOR EVENTS (AFRICA)

English

HEART CARDBOARD CUTOUT

English
show more