GOOD DEEDS DAY IN KENYA
The VIO Society officially began engaging with GDD in 2017. Early that same year, we were lucky to host the Good Deeds Day CEO for a series of high-level partnership-building meetings. This led to a very successful celebration of GDD 2017 in Nairobi. This was a game-changer and a high octane event officiated by high-level government officials, the Israeli Ambassador to Kenya, a Senior GDD official, and several VIO Society Parters.
This would open gateways to further future prospects for the growth of GDD in Kenya. To this date, we've managed to have GDD annual event listed as a major activity in the National Volunteerism Secretariats calendar at the Ministry. We have also forged strong partnerships with a few county governments in Kenya, led by Nairobi City County.
In 2019, our partnership with GDD led to another successful world-class 2nd Africa Regional GDD Conference, which attracted many partners like The Ministry of Labour and Social Protection, Nairobi City County, Ford Foundation, VSO Kenya, Kenya Red Cross, The President's Award Kenya, Safaricom Foundation, JICA, Konrad-Adenauer-Stiftung, and numerous VIO Society members and local partner organizations. The Conference was well attended by GDD Representatives from across Africa.
We have managed to set up GDD Chapters in a few universities and have put together a team of over 300 young professionals and students from across most of the universities in Kenya under the Umbrella GDD/VIO Champions. This team participates in Doing Good all year round and is also charged with the responsibility of promoting little acts of kindness, thus the massive knowledge about GDD in Kenya.
Through the GDD HQ, we have also managed to liaise with some Kenya Based Organizations who are not necessarily members of the VIO Society, however, they sign up for GDD celebrations online. This has enabled us to build new collaborations.
In a nutshell, it has been such a robust and exciting three years (2017 – 2019) of Doing Good Together. With support from GDD and other partners, we have participated in Covid-19 mitigation efforts, taking ultimate care, to support vulnerable communities. We remain optimistic that our partnership will last and as a result will make it possible to forge and build more partnerships with like-minded organizations.
Country Committee
Good Deeds Day Kenya Network
Fredrick Sadia

National Coordinator: Volunteer Involving Organizations Society and GDD Country Leader.

Meshack Odede

Chairman: chair@viosociety.or.ke

Felix Kithinji

Youth Campion

Tabitha Muia

Deputy Chairperson

Shadrack Musyoka

Treasurer

Milka Juma

GDD Champions Team Leader

Michael Ager

Logistics
MAIN ISSUES
The 'Big Four' Agenda is an economic blueprint developed by the government to foster economic development and provide a solution to the various socio-economic problems facing Kenyans. The transformative agenda identifies four priority initiatives to be implemented during the 2018 – 2022 plan period; Food Security and Nutrition, Universal Health Coverage, Affordable Housing, and Manufacturing. At the global level, these agendas are aligned with the Sustainable Development Goals, 2030.
read more
SDG FOCUS
FEATURED PROJECT
GDD Major Events include the annual celebrations during Good Deeds Day, Volunteer of the Year Awards; a partnership event recognizing exemplary volunteers, Good Doers, and institutions, the Covid-19 pandemic response through water, sanitation, and hygiene awareness, support of vulnerable children and girls empowerment.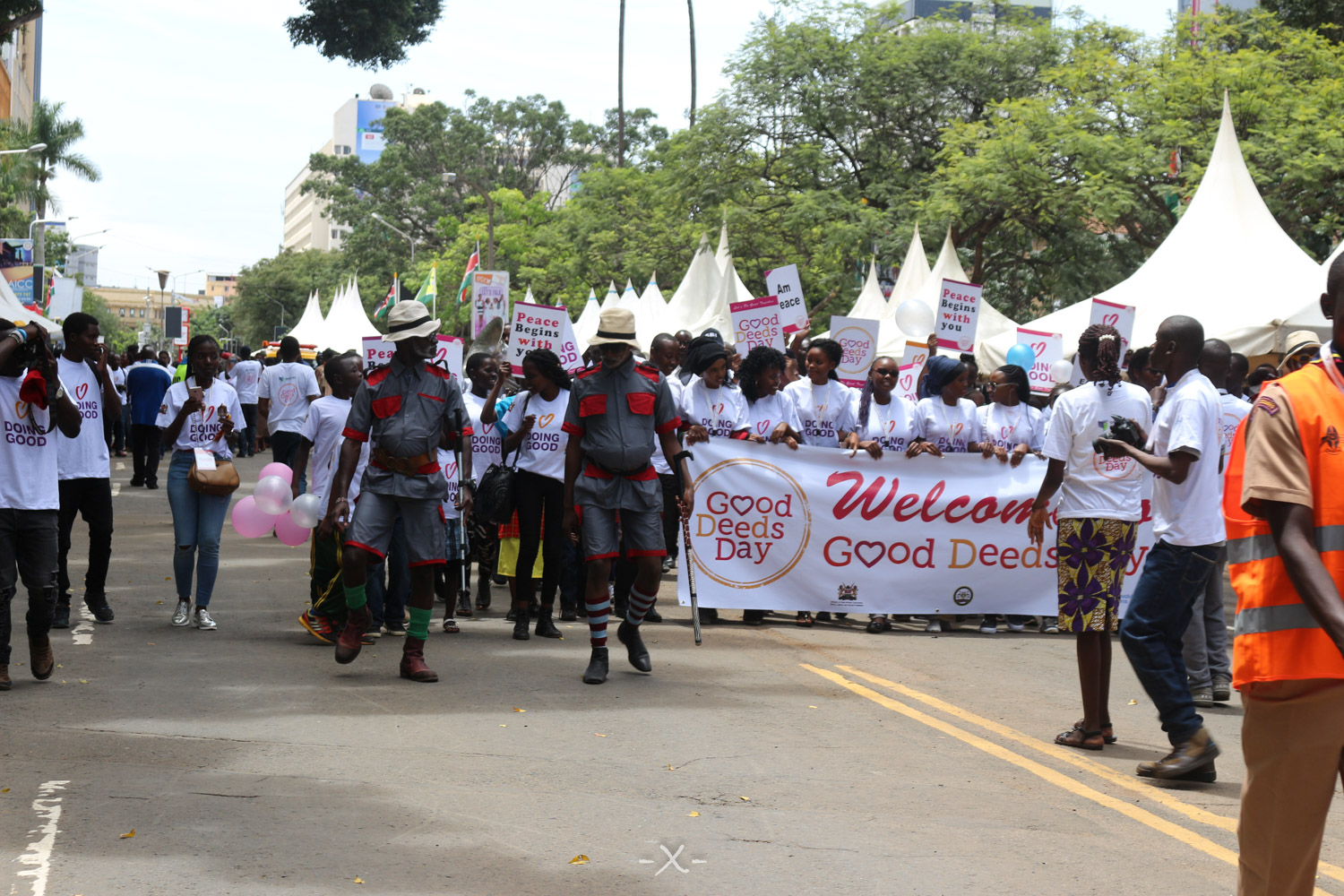 2022 PLANS
More updates to come!
Downlaods
GOOD DEEDS DAY LOGO

Companies

PNG

COVER PHOTO TEMPLATE AF

Angola-Português

PNG

DOCX

KIT FOR ORGANIZATIONS (AFRICA)

English

KIT FOR EVENTS (AFRICA)

English

MESSAGING AND PR KIT (AFRICA)

English

HEART CARDBOARD CUTOUT

English
show more