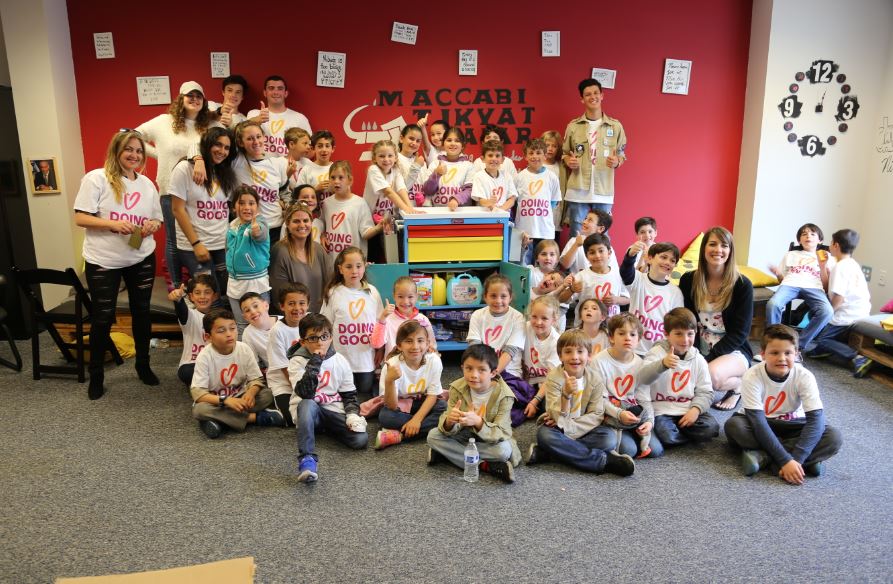 No child is too young to be kind to others. Research has shown that even babies are altruistic. So it follows that even preschoolers can volunteer. Helping others makes kids kinder, more empathetic, have higher self-esteem and much more likely to continue to volunteer as adults.
In the US, 15.5 million youth ages 12 -28 volunteer according to the Corporation for National & Community Service. In fact, the youth rate of volunteers is nearly twice the rate of adults. These volunteer efforts add up to a whopping 1.3 billion community service hours per year.
Volunteering as a family sets a powerful message to kids of any age. Here are some age appropriate ways to introduce your kids to volunteering.
Ways to volunteer with preschoolers
Go through your pantry or take a trip to the supermarket to pick out canned goods to donate to a food drive.
Pick flowers to bring to a senior in a nursing home.
Organize a toy drive and have your child donate one of his or her own and bring it to a community center.
Put coins in a charity box for a family in need or to support animal rescue organizations.
Help clean up a park to make it nicer for kids to play in.
Ways to volunteer with elementary school kids
Go to an animal shelter and play with, walk or read to the puppies.
Write a get-well card and deliver them to a hospital.
Start a donation piggy bank and feed it every day. When it is full, talk about where to donate the funds to and deliver them together.
Help bake cookies to deliver to a local fire station.
Collect and give out art supplies like markers, crayons, and  coloring books for kids in homeless shelters.
Ways for middle school kids to volunteer
Grow your hair for Locks of Love for children who lost their hair. Ask a local hair cutting shop to run a program.
Organize a car wash for a good cause in your school or local community. Have fun, get wet and do a good deed at the same time.
Start a pop-up library for books or toys in a community center for GDD. Design the sign on a computer and hang it up throughout your neighborhood.
Plant or weed a community garden for GDD and beyond.
Volunteer at a food bank with your youth group, school, or family. If you are in the US, you can find a local food bank  on the Feeding America website.
This article was originally published on Goodnet and appears here with permission.