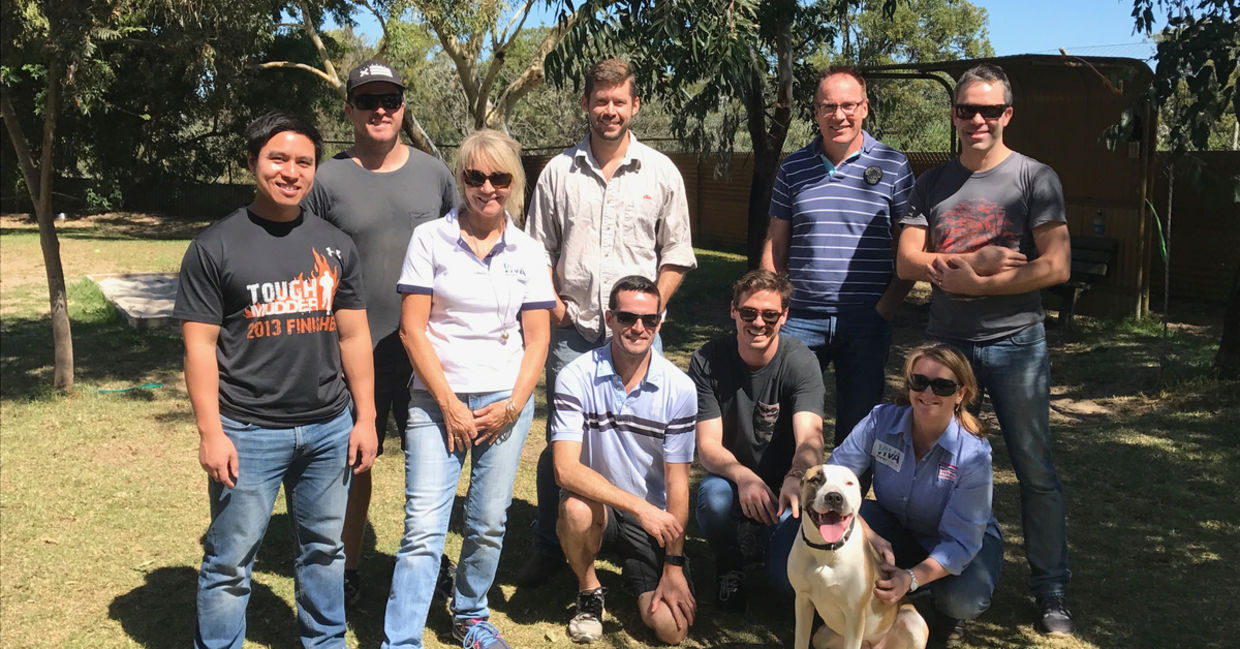 Every year millions of people from over 100 countries unite to do good deeds for others during International Good Deeds Day. This year, Good Deeds Day falls on April 7, and record numbers of people are expected to participate. People can volunteer for their religious institutions, nonprofit organizations, where they work, or on their own.
Workplace volunteering is a really great way to build loyalty, teamwork, and community spirit. One company in Australia really took this to heart.
In 2017, Viva Energy, a leading energy company in Australia, morphed Good Deeds Day into an entire Good Deeds week. The project was such a success, that the company decided to repeat the initiative in 2018. Between March 27 and April 2, more than 750 of Viva Energy's employees donated over 650 hours and took part in a whopping 1,100 good deeds, according to the company.
"This is the second year that Viva Energy has championed Good Deeds Week and I'm delighted that so many people across our organization embraced the opportunity to give back to the community," said Viva Energy CEO Scott Wyatt.
"One of the greatest things any of us can do in life is a good deed for someone else. By volunteering and helping others, we are able to put into practice the simple idea that every single person can do something good, be it large or small, to improve the lives of others," said Wyatt.
Twenty partners of Viva Energy's Community Program were supported as well as employee-identified community projects. The community program is a corporate-run project that focuses on community projects that support mental health, people dealing with substance abuse, and help Australia's indigenous populations. The program is supported by the company, its employees, and its partners.
During 2018's Good Deeds week, 45 pints of blood were donated to Australian blood banks and the Australian Red Cross. Additionally, over 200 non-perishable food items including baby items and sanitary products for the Period Project were collected and delivered to community partners.
Viva Energy employees collected 250 birthday cards for kids in foster care for the Pyjama Foundation and other projects included stuffing envelopes for Give Where You Live and career counseling to young people from Viva Energy's National Community program partner Headspace across Australia.
Viva Energy employees raised over $17,000 AUD, including matching funds given from Viva Energy for charitable organizations.
Geelong Refinery, which is part of Viva Energy and one of only four refineries in Australia, also took part in the Good Deeds Week by matching a $4,000 AUD donation to Very Special Kids and the refinery's leadership team cooked over 1,500 sausages, raising $2,300 AUD for the Council for Aboriginal Alcohol Program Services, UNICEF, and the Red Cross.
Other parts of Viva Energy including the head office ran a morning tea fundraiser, raised money for nonprofits, and cleaned out kennels at the Shenton Park Dogs Refuge Home. All of these added up to an incredible 1,100 good deeds.
Viva Energy aims to be Australia's most respected energy company through its commitment to safety,  care for the environment, and support for the communities it services by partnering with community nonprofits and participating in Good Deeds Day.
The company was the first corporate sponsor of Good Deeds Day in Australia and has been participating since 2016. We can't wait to see what they will do this year.
This article was originally published on Goodnet and appears here with permission.
Explore our Get Ideas page or continue reading the Good Deeds Day Blog for inspiration on how you can incorporate doing good into your routine!