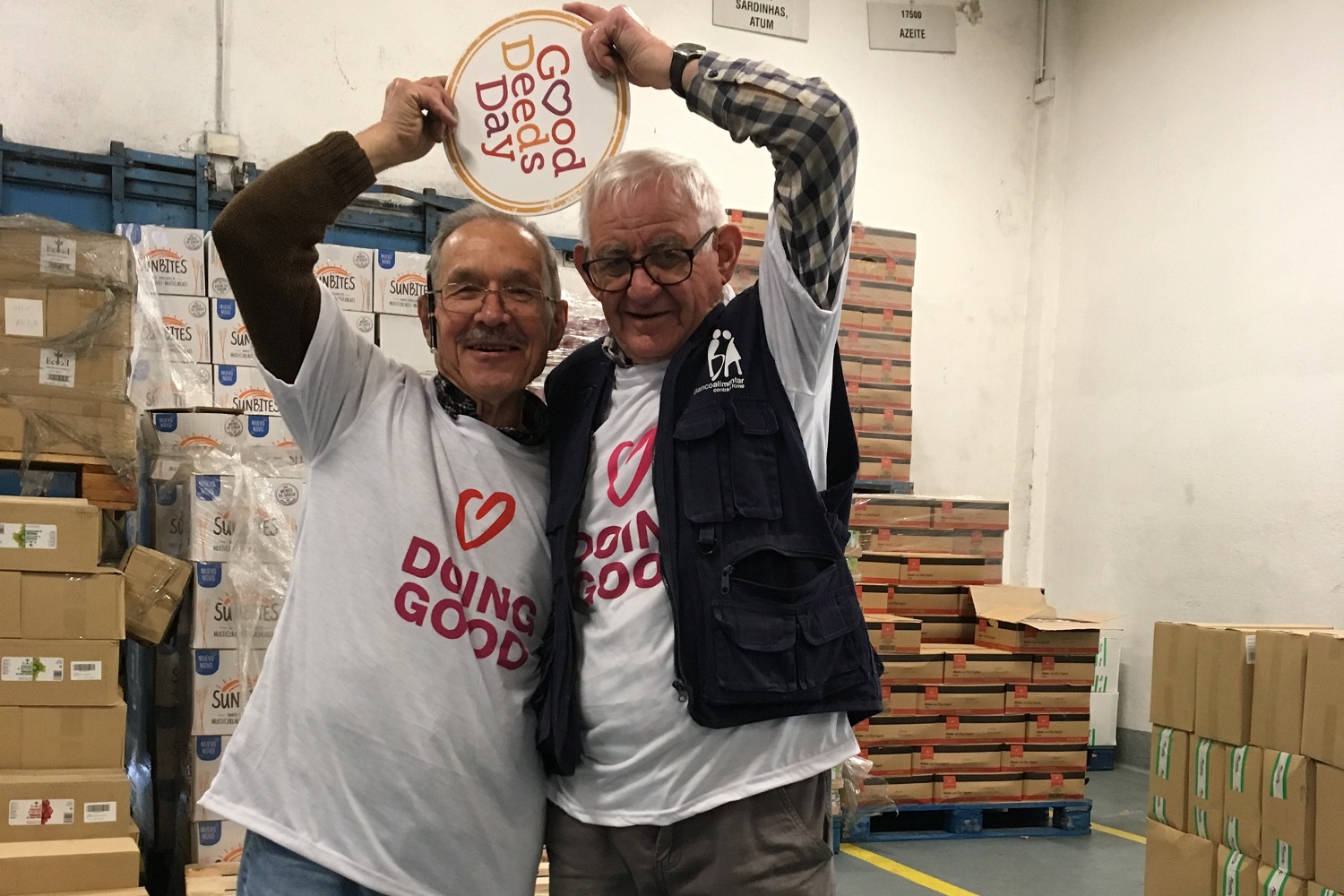 Volunteers are in the news for actively working in communities hard-hit by natural disasters and political unrest. We have seen so many amazing examples of the impact that volunteers can make, and it's worth learning more about what that impact looks like for ourselves and in our communities.
The Bureau of Labor Statistics tells us that a quarter of Americansvolunteered through an organization in 2015, the last time BLS conducted a comprehensive study. In the Dallas-Fort Worth market, where I live, we have a slightly higher volunteerism rate at 27.5%. The American city with the highest volunteer rate is Minneapolis at 37.1% and the lowest is Miami/Fort Lauderdale at 13.4%. (You can see where your city ranked here.)

So why should we care? There are a couple of important reasons. First, there are not enough paid staff to address all the needs of our communities. Second, the well-being of people is positively impacted when they volunteer. In other words, we all win. It's as simple as that.

What does the organization get? It runs! It can accomplish its mission. It has the people it needs to do the necessary work and provide its services to those who could not otherwise access them. According to the National Council of Nonprofits, many organizations run with no paid staff at all, which makes volunteers essential to their mission.

As volunteers, what do we get out of it? I began to think more about this after organizing a volunteer day at a local food pantry for my Toastmasters group several years ago. There were three leadership skills that stood out to me after this experience. The first is flexibility, a skill that serves volunteers and leaders well. When you volunteer, the supplies, the number of people who are there to help out and the funding can all change rapidly, though the mission remains the same. The second leadership skill that shows up in volunteering is problem-solving. I found in an elementary school where I volunteered required a lot of problem-solving just to be able to help the kids with math that didn't look like any math I learned at their age. Finally, our ability to take initiative grows when we volunteer. Seeing what is needed in the moment and acting on that need is essential as a volunteer and as a leader.
Additionally, there is research that suggests volunteering is good for us in other ways. In a paper published by Harvard Health, authors noted that volunteers benefit from something they call the "happiness effect." It turns out that weekly volunteering leads to happiness levels comparable to a life-changing salary boost.
This same Harvard Health paper also points out that, ultimately, volunteering helps the community. When people work together in a volunteer capacity they begin to build social connections based on shared values, all of which work in favor of a stronger, more connected community. And the actual work done by volunteers is often directly related to the health of the people, animals and organizations in the community. This improves the positive environment for all.
With so many benefits resulting from volunteering, the obvious question is, "Why don't more people engage in volunteerism?" PTO Today suggests that it is, at least in part, because the volunteer opportunity does not speak to what they value. "Giving back" may not be meaningful to someone. But, meeting new people or getting to hang out in the art museum every Saturday may offer a valuable enough experience to entice participation. Linking volunteer opportunities to what you value is a great motivator. So is the mere act of asking someone to join you at your favorite nonprofit.
A common reason people give for not volunteering is lack of time. While this is a real issue, many times it can be overcome. As I mentioned earlier, people volunteer for personal reasons and often "I don't have time" may be a euphemism for "I don't know what I can do" or "Nobody has asked." Some of the responsibility for clarity and connection lies with the nonprofit and some with the would-be volunteer. Nonprofits are beginning to revise expectations for volunteers to reduce complexity and time required for service.
Individuals may want to start by leveraging time you already spend with loved ones. Out for a bike ride or walk with your family? Take bags and pick up trash along the route. Or you may want to take a Saturday afternoon to visit a nursing home or plant flowers in a community garden as a group. Great family time is not the only benefit of this approach. Data suggests children learn critical life skills and are less likely to engage in at-risk behaviors when they volunteer at a young age.

Volunteering is the right thing to do for so many reasons: for your community, for your health, for your leadership development. Search online or in your community for service opportunities that suit your schedule and values. In spite of the stress of life and the lack of time — or maybe because of it — get out there and volunteer. Do good, feel happier, build relationships, learn new skills and have an impact on something important to you.
This article was originally published on Forbes and appears here with permission