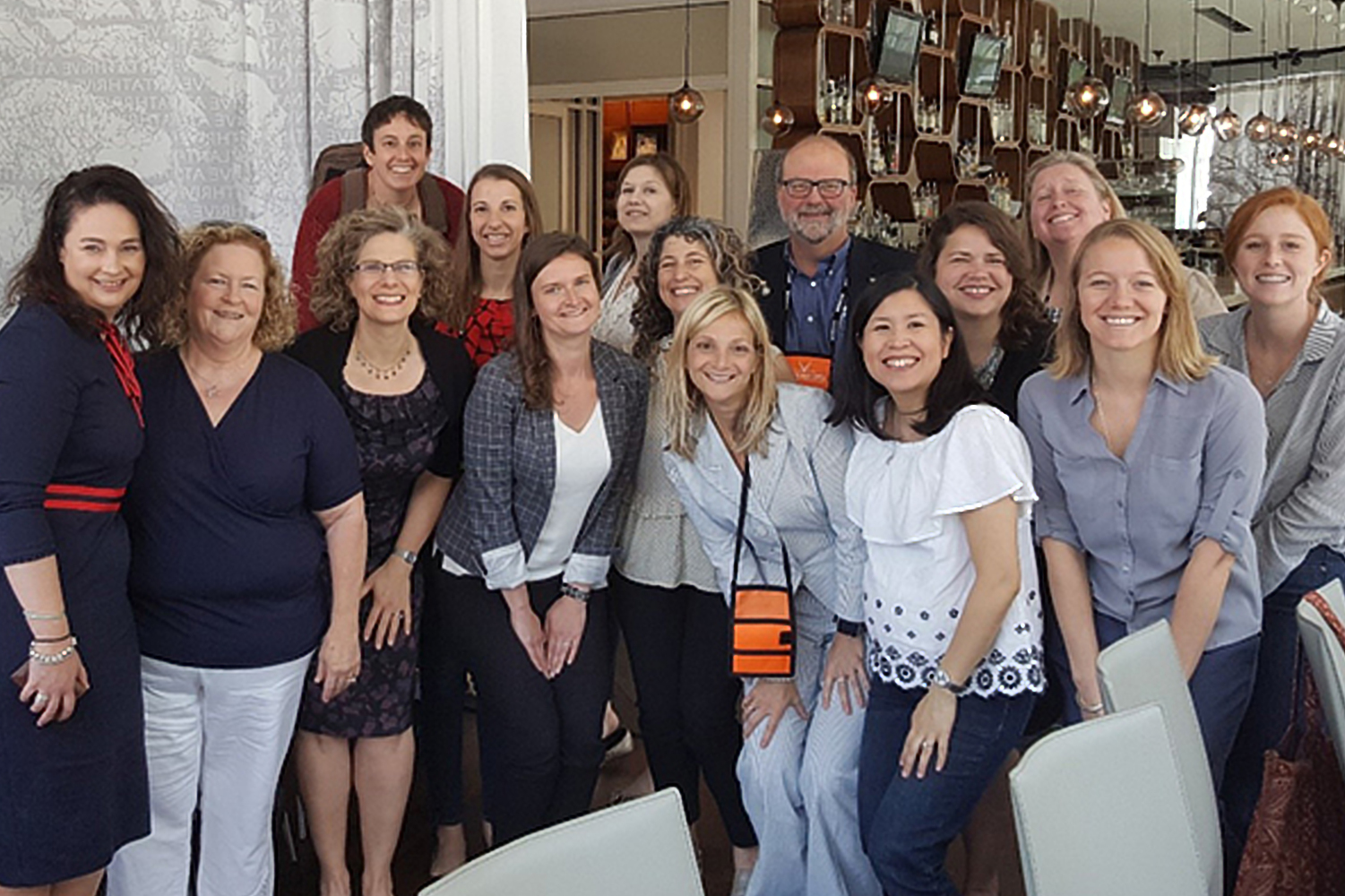 Leaders from the Service Enterprise Curriculum Task Force met at Points of Light's annual conference, representing America's Service Commissions, Caples & Associates, VQ Volunteer Strategies, Massachusetts Service Alliance, Volunteer Iowa, Common Impact, Houston Food Bank, UJA Federation of NY, Arizona Governor's Commission on Service and Volunteerism, Points of Light, Nevada Volunteers, and the Center for Volunteer and Nonprofit Leadership.
Despite a surge of passionate leaders, the social sector continues to struggle with getting volunteer engagement just right while creating sustainable infrastructure for effective volunteer engagement. That's where the Service Enterprise Initiative comes in. A national change-management approach, the Service Enterprise Initiative helps organizations gain a greater return on volunteer investment to meet their missions by tackling tough questions like: How do we address myths or misconceptions about volunteers among our staff? How can we get more resources for volunteering and make our program more sustainable? How can we work with volunteers to do more with less? The initiative is inspired by principles from Reimagining Service, a coalition of cross-sector leaders, researchers and practitioners that identified what was needed for effective volunteer engagement after the Serve America Act was signed into law in 2009. At its core, Service Enterprise transforms an organization's culture so that it values volunteers as part of its human capital strategy.
A Paradigm Shift for Volunteer Organizations
Through a diagnostic, training, coaching and certification model, certified Service Enterprises have seen real impact. Asheville Humane Society in North Carolina has seen the number of animals they care for increase by more than 25 percent because of how they partner with volunteers. Thanks to Service Enterprise, they can also demonstrate that for every $1 they invest in volunteer engagement, they see a return of $18.24. The humane society is part of the national Best Friends Animal Society, which has taken on a leadership role by joining Service Enterprise as a Hub to certify its network of rescue organizations to operationalize its mission to "save them all" and end the killing of homeless pets. It's working.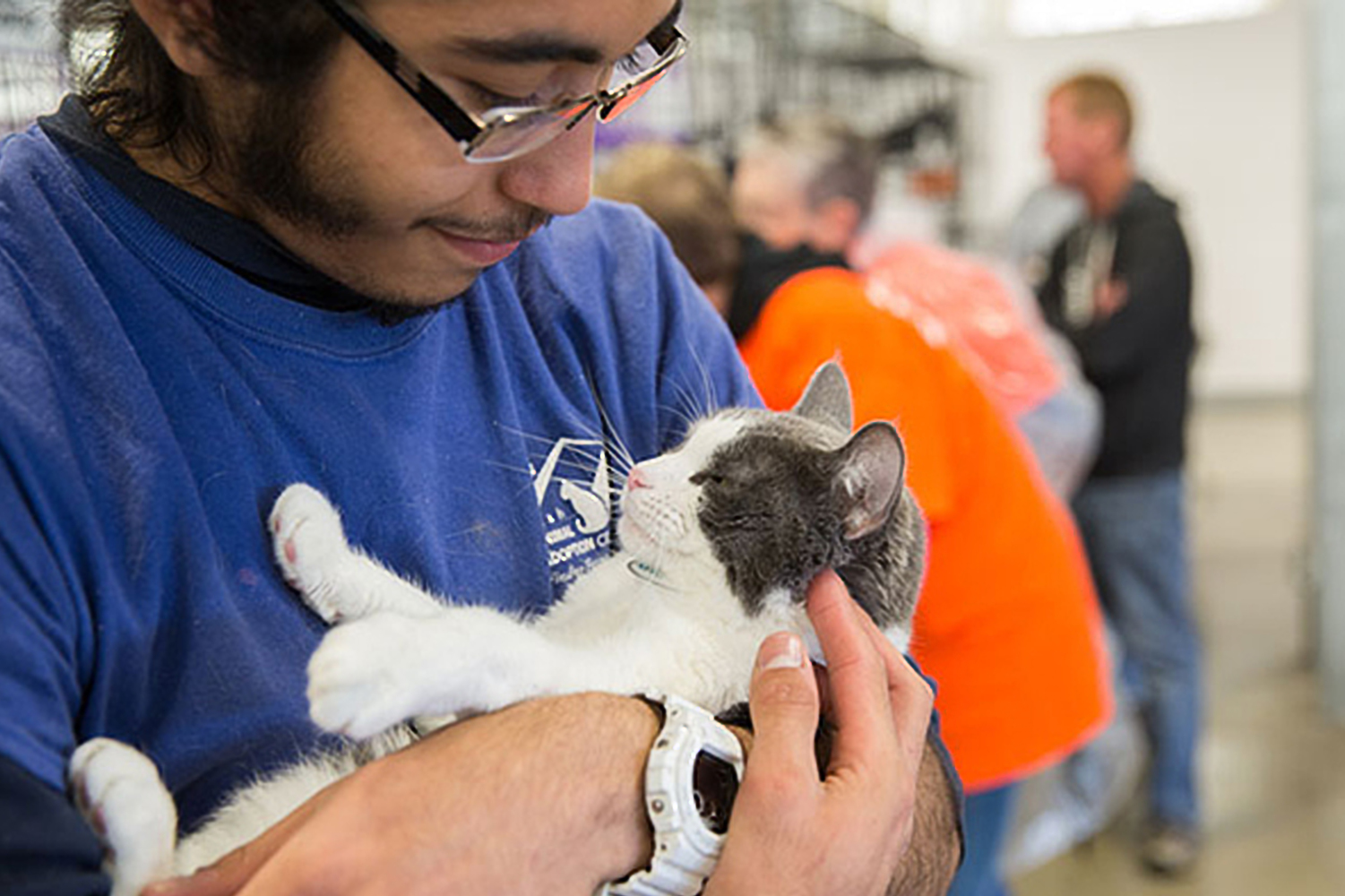 Homeless pets across the country are being saved by organizations like Best Friends Animal Society, which is certifying its network of shelters as Service Enterprises so they can better meet their mission to "save them all."
"Service Enterprise is changing our paradigm regarding volunteers and their role," said Tracy Elliott, executive director of Asheville Humane Society. "They have always been important to us, but we are beginning to see and experience vastly expanded roles and responsibilities for volunteers, in turn increasing our ability to achieve our mission."
Leaders like Elliott are committed to the future of nonprofit capacity building, and see the Service Enterprise model as the way forward in changing the way organizations can achieve their missions by harnessing the power of volunteers.
A growing number of organizations, including food banks, animal shelters, mentoring organizations, and agencies providing affordable housing and community services, are getting certified. Even cities like Boulder and Fort Collins, Colorado, and NYC Service in New York, are joining the ranks of more than 400 certified Service Enterprises across the country as they seek to bridge the gap between local government and residents.
Points of Light founder President George H.W. Bush likened community organizations like these to a thousand points of light, "spread like stars throughout the nation, doing good." By helping organizations create a sustainable environment for volunteering as part of their culture, the Service Enterprise Initiative enables these points of light to shine even brighter.
This article was originally published on Points of Light and appears here with permission.