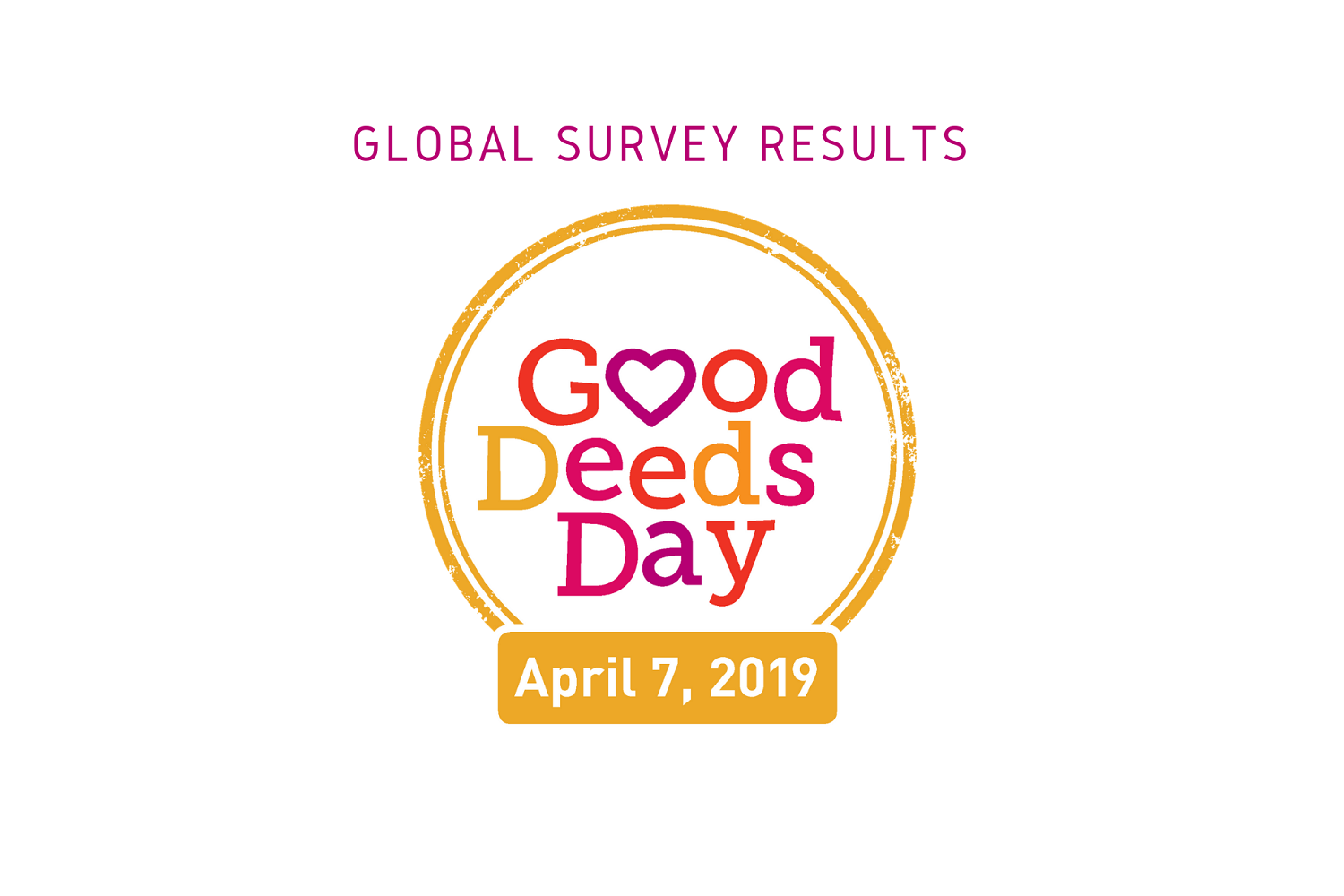 We asked hundreds of you how you chose to do good on Good Deeds Day, who you volunteered with, what materials of ours you found most helpful, and what stood out to you the most. Here are the top takeaways from the 2019 GDD global survey…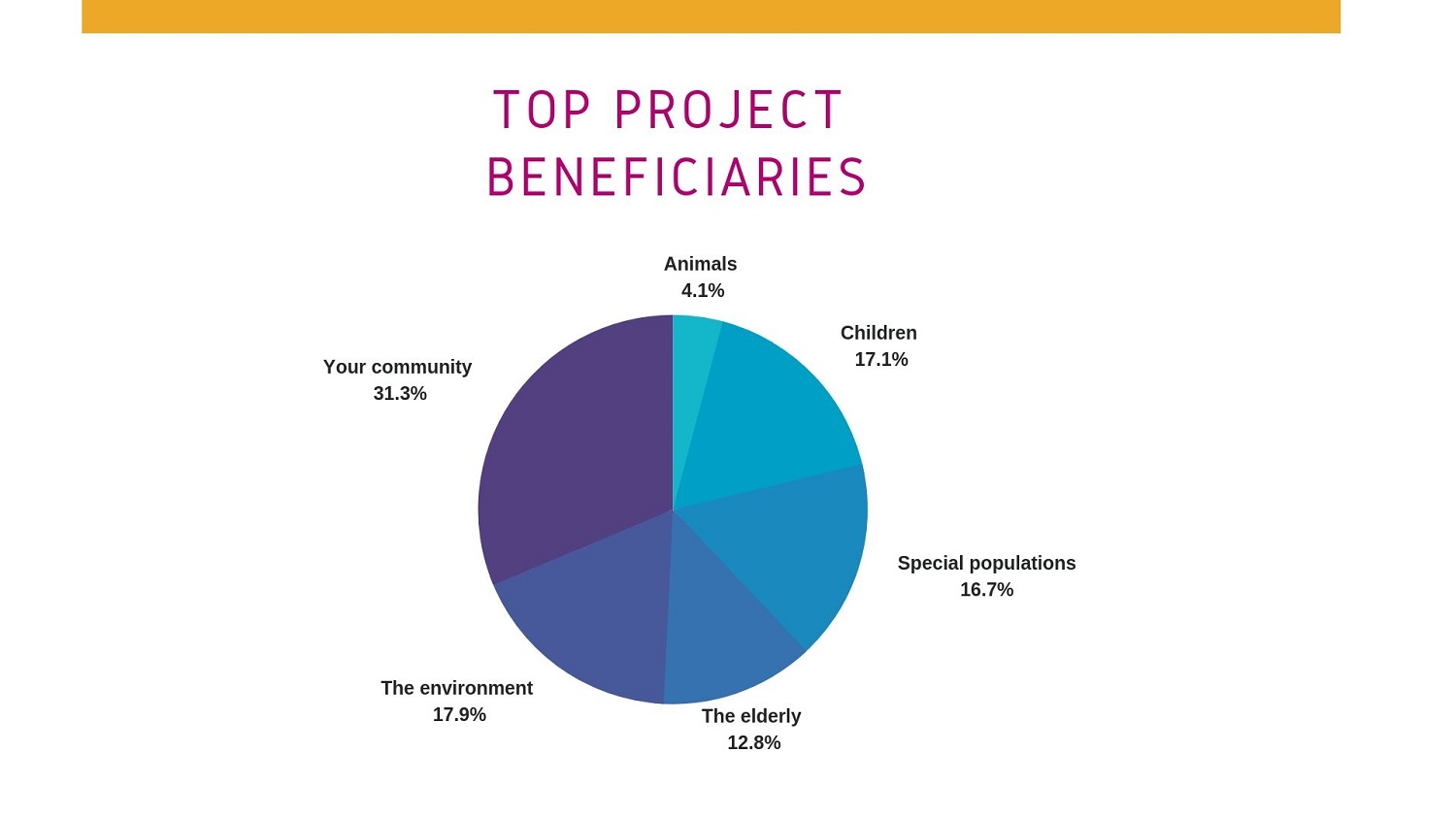 Out of all of the unique and creative projects that took place this year, the top 3 project beneficiaries were your community, the environment, and children.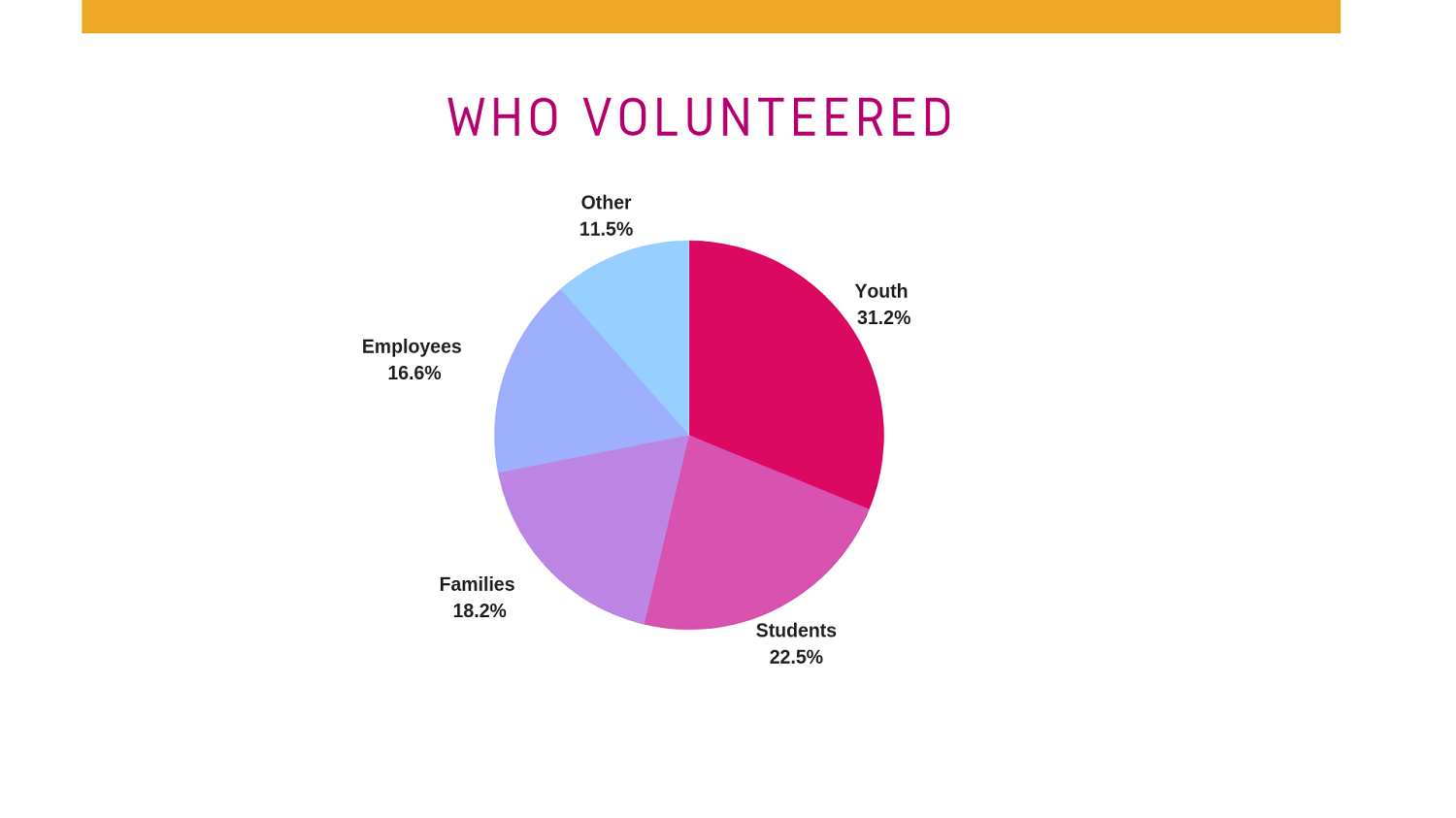 Youth volunteers led the global movement of doing good- including the students category, young individuals made up over 50% of all participants this year!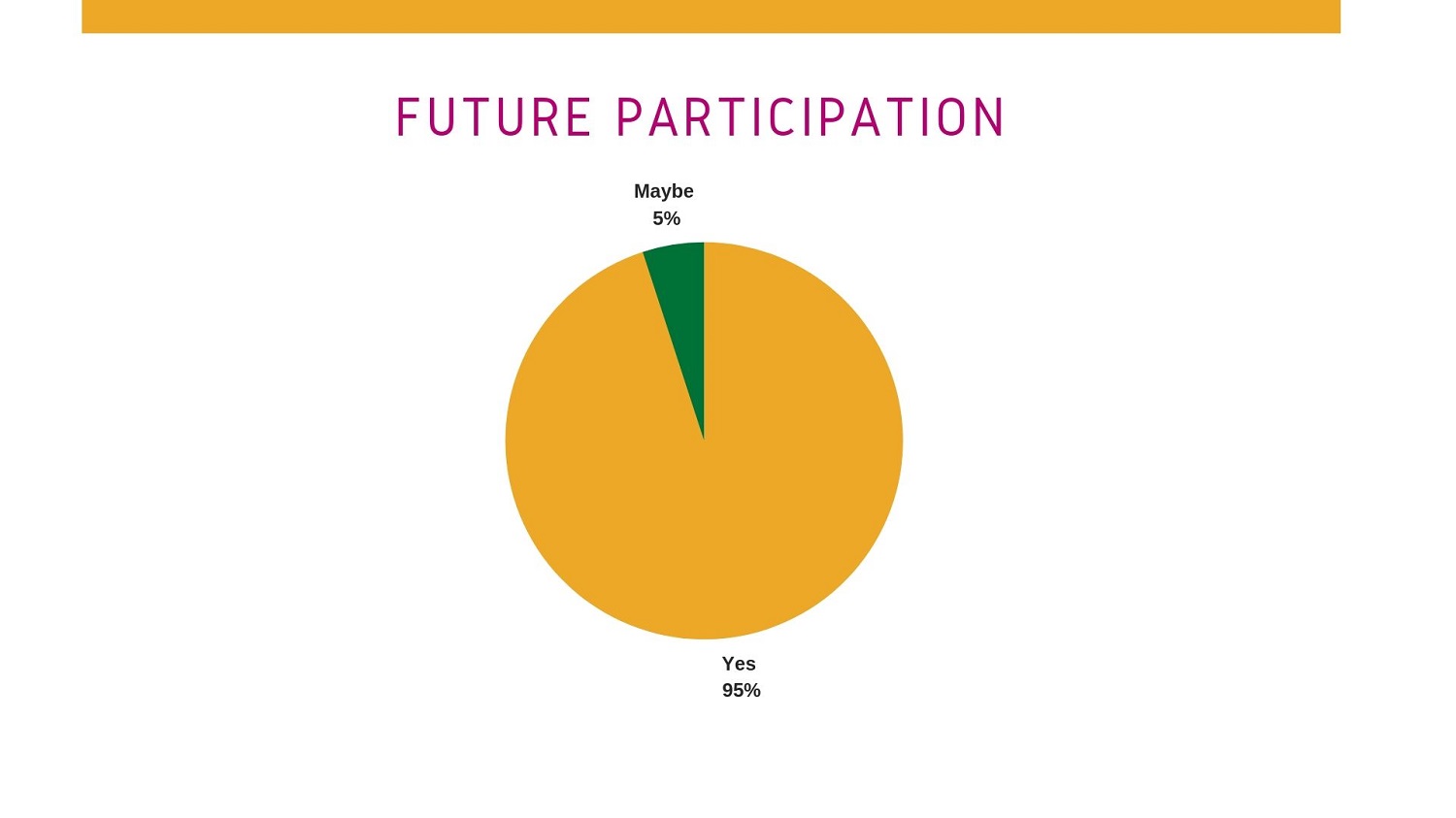 95% of volunteers who took part in Good Deeds Day this year would like to volunteer again next year- now that's saying something! At Good Deeds Day we are all about creating long-term impact, building connections, and promoting growth in a positive way!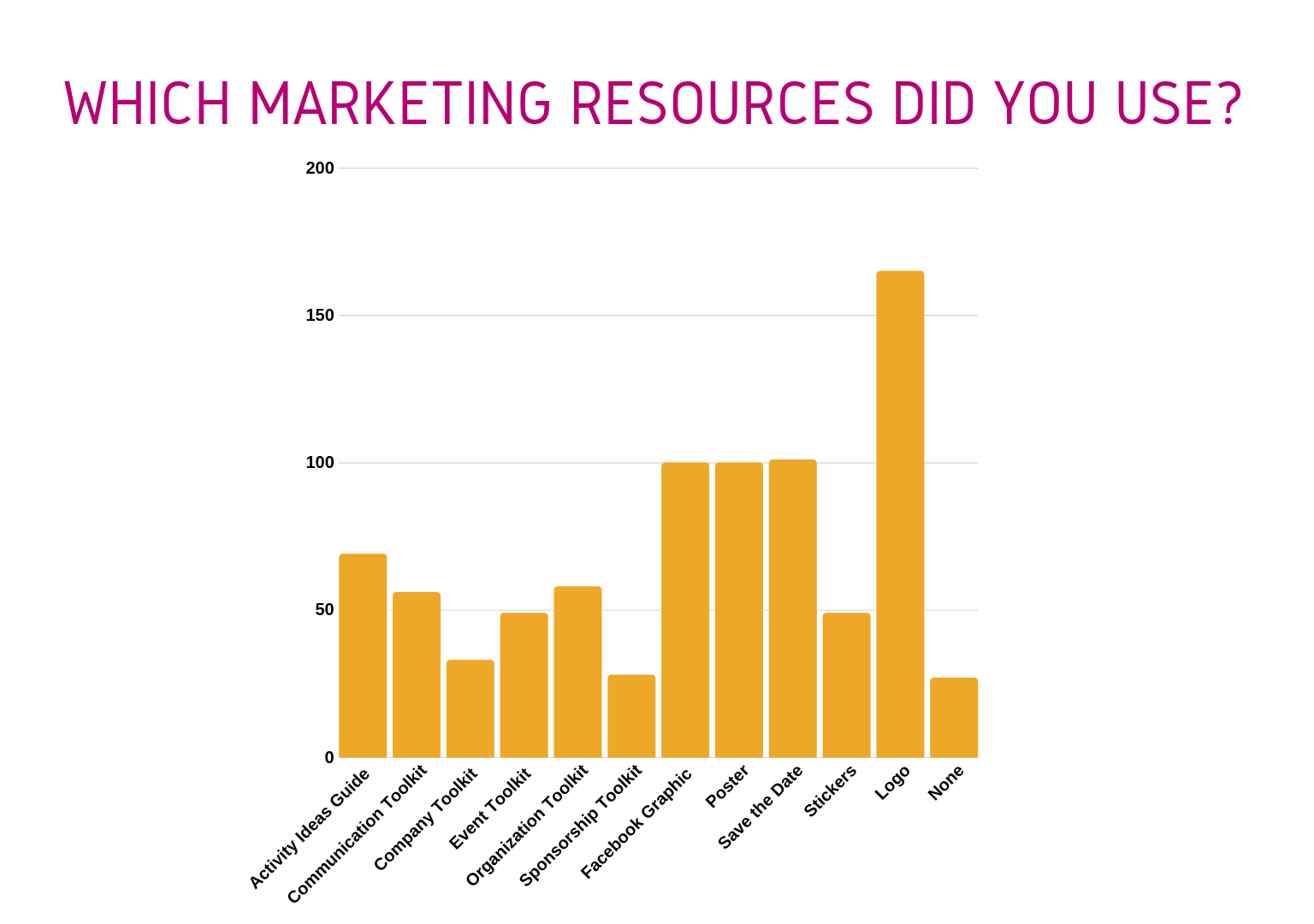 The most used Good Deeds Day digital downloads were the Good Deeds Day logo, Facebook graphics, and Save the Date.
Additionally, you voted the Editable Poster as your number 1 most loved downloadable!
Did you miss our marketing materials? It's not too late to check them out- your top faves along with dozens of additional graphics, tool-kits, and swag will soon be available in new 2020 versions, come explore!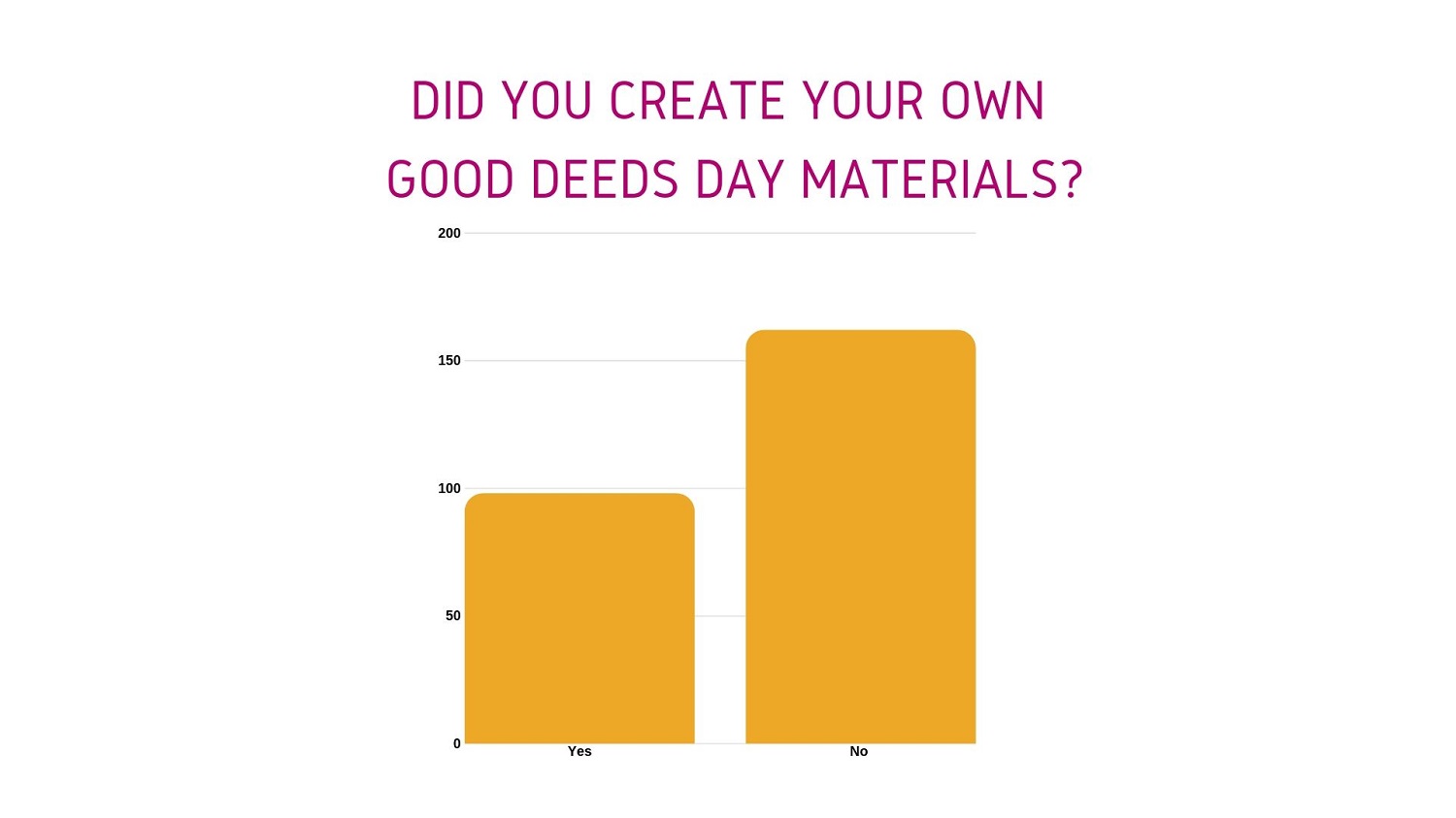 Good Deeds Day participants know how to get creative! All across social media we saw AMAZING handcrafted GDD posters, banners, photo frames, and more! If you created something for your project this year, be sure to share it with us by emailing a photo to photos@good-deeds-day.org!
Good Deeds Day 2019 was monumental and all thanks to you – the 3.9 million volunteers who took part!
Reaching 108 countries worldwide, the momentum is rolling. This year we'll be hosting regional conferences, gatherings, creating new resources guided by you, and as always, continue to be there for you and your organization.
Save the date and join us again next year- March 29, 2020!
Until then…
1. Did you take part in Good Deeds Day 2019? Send us your photos to photos@good-deeds-day.org and you might be featured on our blog and social media platforms!
2. Stay up to date on all things Good Deeds Day by signing up for our newsletter here 
3. Have any questions regarding Good Deeds Day? Our team is here to help! You can contact us online or by emailing info@good-deeds-day.org
4. Add your GDD project & daily act(s) of kindness to the Good Map– you never know who you are going to inspire. Pin it here!
Continue reading the Good Deeds Day Blog for inspiration on how you can incorporate doing good into your routine!