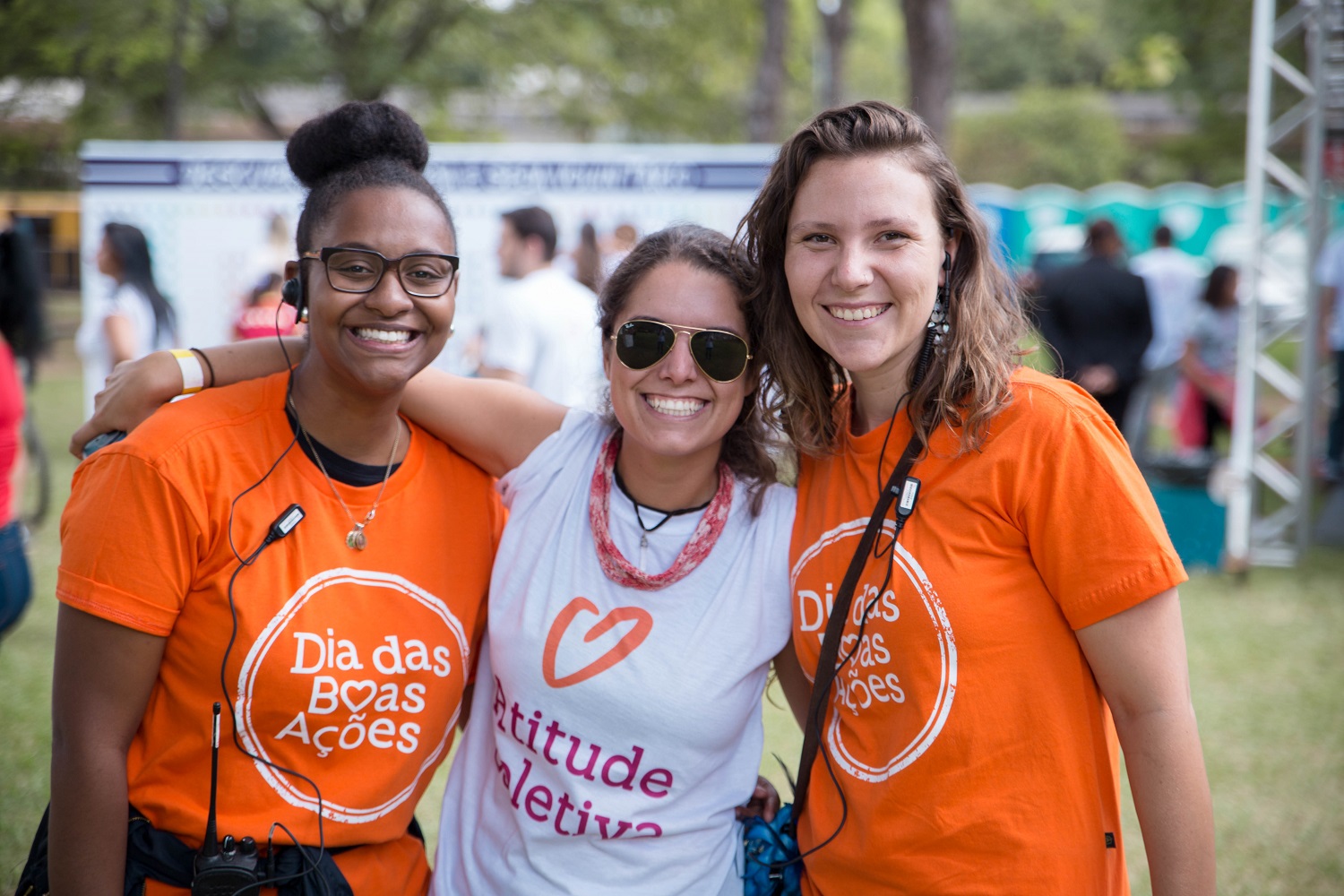 The Doing Good is Good for You Study reveals 75 percent of U.S. adults feel physically healthier by volunteering.
The mental and emotional benefits of volunteering are even greater, with 93 percent reporting an improved mood, 79 percent reporting lower stress levels and 88 percent reporting increased self-esteem by giving back. Also, volunteers are significantly more likely to feel they have greater control over their health and well-being.
"The results of this study affirm that volunteering is a relationship that brings people together and can profoundly change the way we think about ourselves and others," said Greg Baldwin, president of VolunteerMatch, the largest online volunteer engagement network which serves over 113,000 participating nonprofits, 150 network partners and 13 million annual visitors.
"We are grateful for the opportunity to work with UnitedHealthcare on this study to help us better understand why doing good is good for all of us," Baldwin added.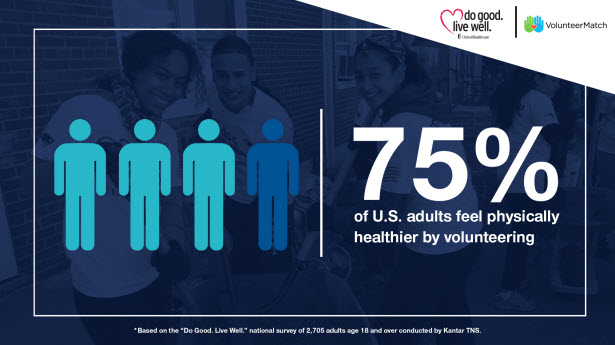 The Doing Good is Good for You Study also looked at the role employers play in encouraging volunteerism as part of their efforts to strengthen employees' connections to the communities where they live and work. Almost three-fourths of employees who volunteer through work report feeling better about their employer, and 91 percent believe it is important for an employer to allow employees to volunteer on paid time.
"At UnitedHealthcare we have seen many times the connection between health and volunteerism," said Matt Peterson, head of social responsibility UnitedHealthcare Social Responsibility. "We hope studies like this one will encourage people to get out into the community and discover the many benefits of giving back."
Findings from this year's study are based on a national survey of 2,705 adults age 18 and over and was conducted by Kantar TNS, one of the world's largest marketing research firms. Kantar TNS conducted the online survey between Nov. 29 and Dec. 12, 2016. Data were weighted to ensure a representative sample of the total U.S. adult population.
This study is part of UnitedHealthcare's "Do Good. Live Well" initiative, aimed at inspiring a new level of service and volunteerism in communities across the country. Its website, dogoodlivewell.volunteermatch.org, offers tools to search and sign up for volunteer opportunities in partnership with VolunteerMatch. For more information about the benefits of volunteering and to find local opportunities to get involved, visit DoGoodLiveWell.org.
This article was originally posted on the VolunteerMatch Blog and appears here with permission.
Ready to make a difference? Registration for Good Deeds Day is now open! Let us know what you'll be doing to make the world a better place on April 15, 2018.