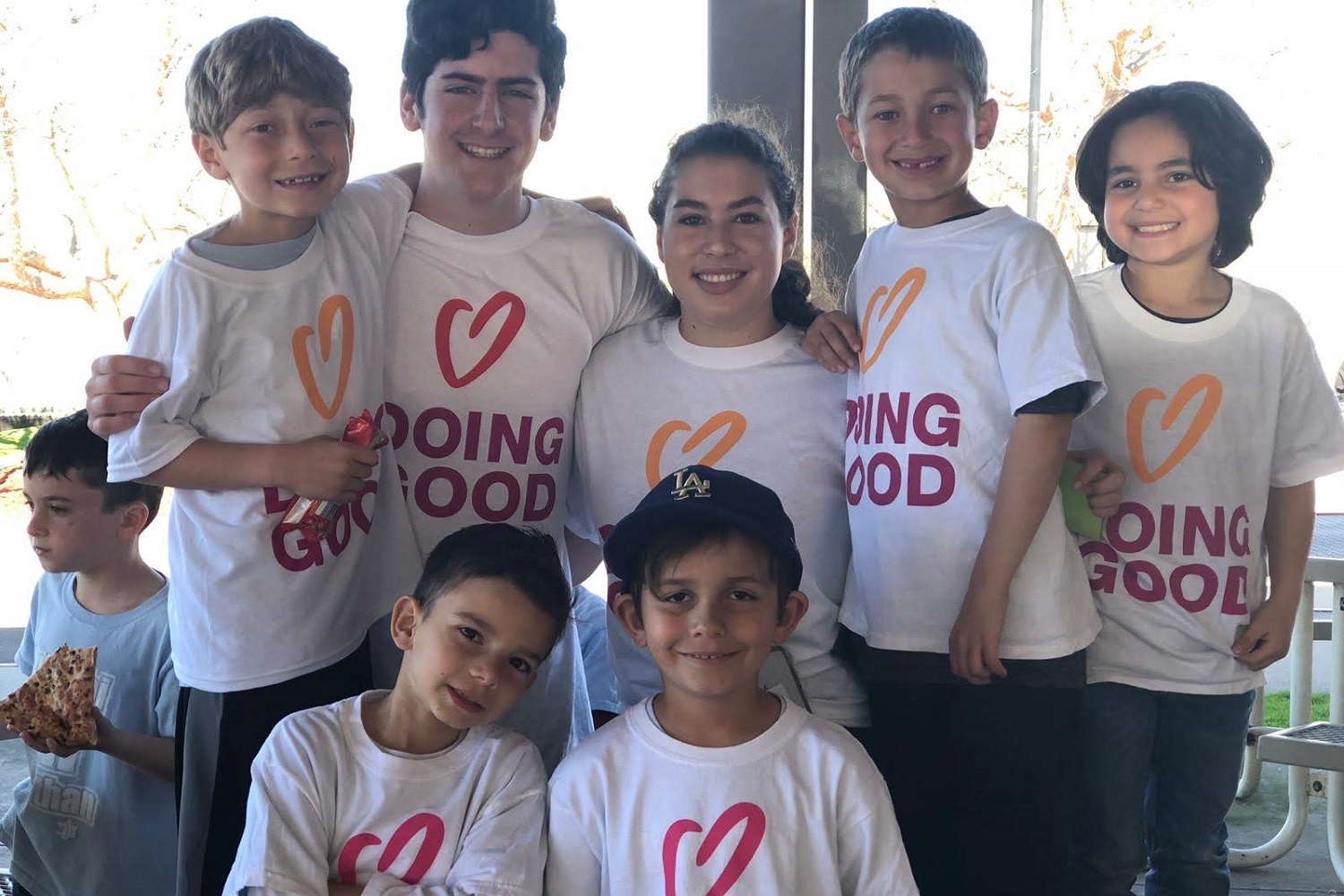 Calling all teachers and students!
Are you looking to do something positive and impactful with your class this school year? If you answered yes to the above question then be sure to continue reading because we've got the perfect classroom project for you to put into action. 
Adapted from our partners at Design for Change this project is a fun, interactive way for students to come up with creative and innovative solutions for real-life issues. Design for Change is an international educational program that has been implemented in schools throughout 65+ countries and regions around the globe. The program empowers youth to believe in themselves and their ability to drive positive change in the world around them. 
Let's get started!
Activity Goal: 
Creating a bank of good deeds that can be implemented on Good Deeds Day– an annual day of doing good that brought together 7.9 million people from 108 countries this past April!
*Important suggestion: documenting the process from beginning to end with photos and video is an excellent way to measure impact and keep students engaged. Share your photos and videos of your final project with Good Deeds Day for a chance to be featured on our social media or in a blog post- photos@good-deeds-day.org 
Required Materials: 
Poster paper (white or colored)  

Markers  

Colored pencils 

Additional arts & crafts supplies (optional) 

Camera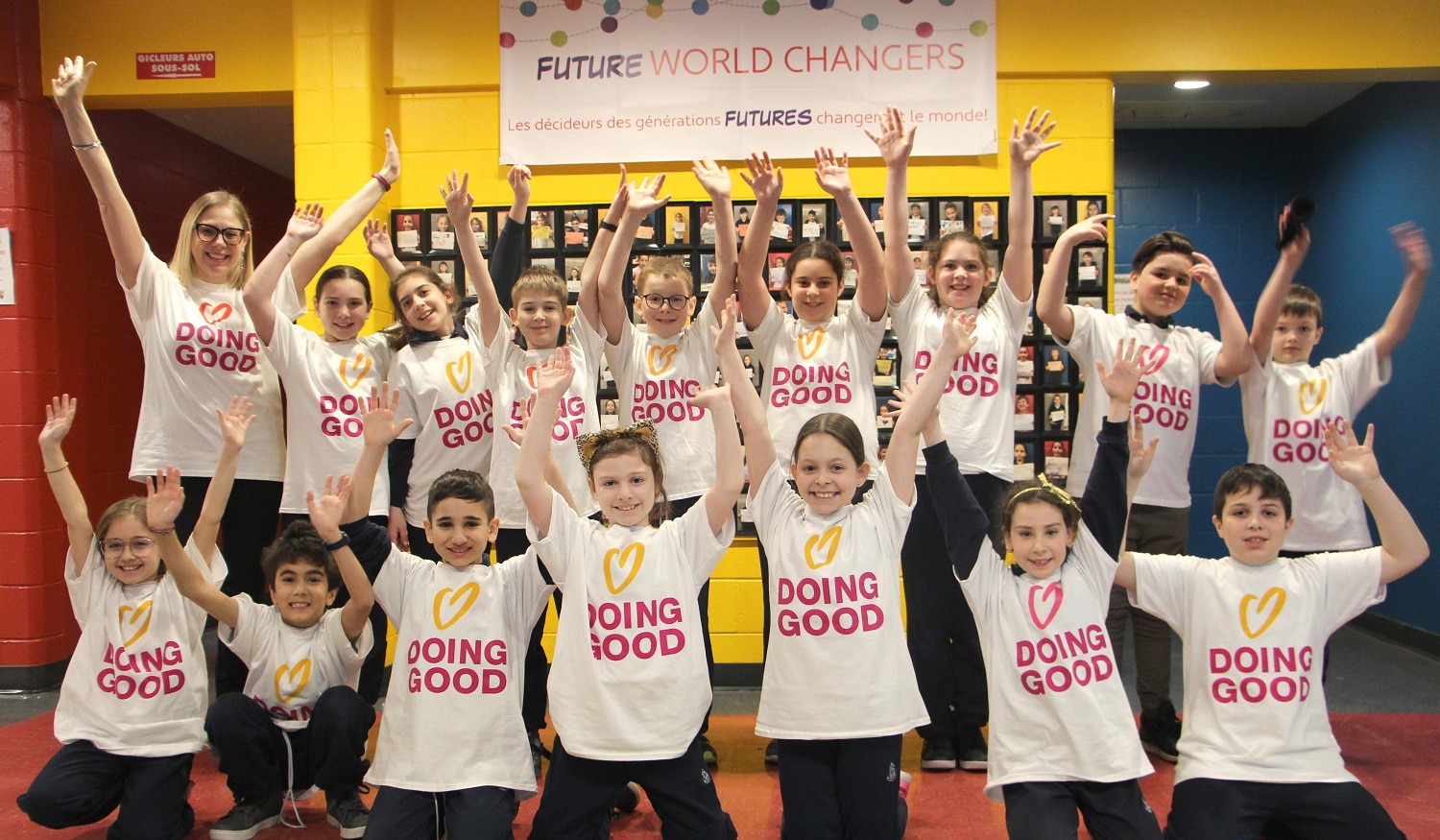 Activity Process:
A. Brainstorming Ideas
The purpose of this part of the activity is too uncover and highlight the student's vast pool of interests, abilities, and hobbies.
Step 1- Ask your students to sit in a circle. One by one, go around the circle and have each student say something that they are good at or like to do. Write all of their answers on a board or large piece of paper. Examples of answers are sports, music, dance, painting, etc.



and/or

Step 1 alternate- Take your students for a walk around the schoolyard or in the school's neighborhood. Instruct them to observe behaviors, situations, or places that they would like to improve upon or change. Write down their answers in a notebook as you go.

Step 2- Based on their answers from step 1, divide the students into groups. Groups can be formed around their common interests/or similar situations they would like to improve upon. These are the groups that will eventually implement a project together.
B. Selection Process
At this point, the children will be asked to translate their interests and skills into purposeful action or to think of multiple ideas for improving and changing the situation they identified.
Step 3: Provide each group with a piece of poster board paper and instruct them to write down ideas for how they can direct their talent and/or ability to benefit someone or improve upon a situation they identified as problematic. For example, being a talented musician can be translated into putting on a performance for seniors citizens to brighten their day. A love for reading can be translated into a storytelling program where students are paired with younger children from another school. Encourage your students to come up with as many ideas as possible. You could even have a mini-contest to see which group can come up with the highest number of realistic ideas.
C. Designing Projects
Go through all of the ideas that the groups suggested and select the one(s) that is most implementable and can best be put into practice on Good Deeds Day
Step 4: Have the class vote or otherwise decide on which ideas they want to implement.  If you would like to make the project a singular group activity for the entire class, that also works great. After deciding on a project, it is time to get planning!  Be sure to take into consideration: what resources you have and what you will need, the number of people who will be involved in the project and their roles, where the project will be performed and what it will look like. Provide each group with an additional poster board, colors, arts & crafts materials and ask them to prepare a drawing or model that describes how they plan to bring their project to life.

Step 5: The groups must present to the rest of the class what they have created and explain who the project will affect, how, and to what extent.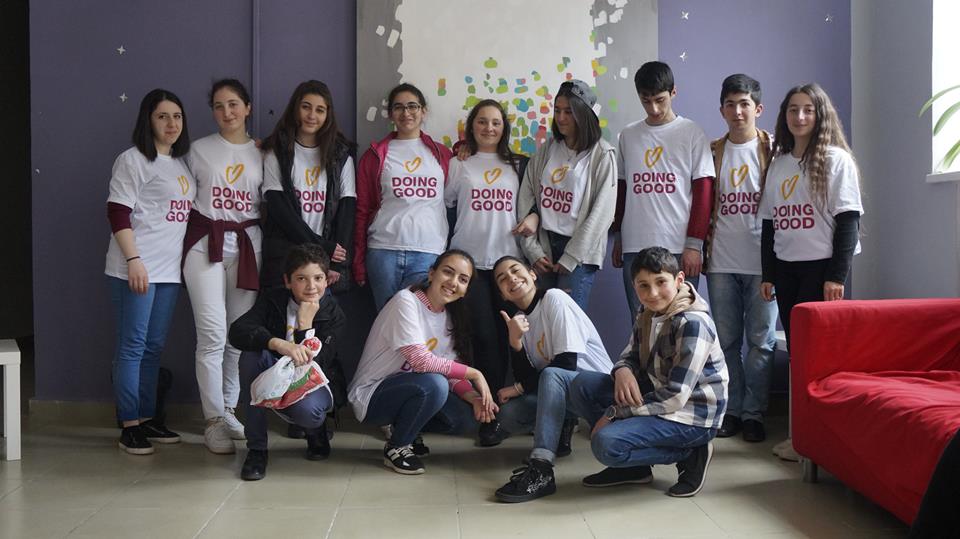 D. Implementing Projects
Good Deeds Day this year falls on April 14th, 2024. It is an excellent day for your class to go forth to do what they have planned, without forgetting to document.
Step 6: Once all of the planning is complete it is time to put your project into action! Implementing your project on Good Deeds Day is an excellent way for your students to giving back while participating alongside millions of other good-doers on a global scale.

Step 7: Don't forget to register your project on the Good Deeds Day website (Good-deeds-day.org.organize). Registration will open in January 2024.

Step 8: When you official register your project you can also request up to 50 free Good Deeds Day T-shirts for your student volunteers and other staff. The GDD T-shirt request deadline is January 24th, 2024.

Step 9: Also, register your project on the Design for Change website for a chance to enter

the I Can School Challenge

and maybe even win a prize! 
E. Share
Share the story of your project and your impact with the school community, the wider community, with us and with the world!
One good deed often leads to another. Sharing the story of your project and the hard work that your students did is a great way to inspire others to make a positive difference in their community as well. 
Check out the Good Deeds Day downloadables for toolkits, graphics, posters, templates to help get your planning process started! 
Continue reading the Good Deeds Day Blog for more inspiration