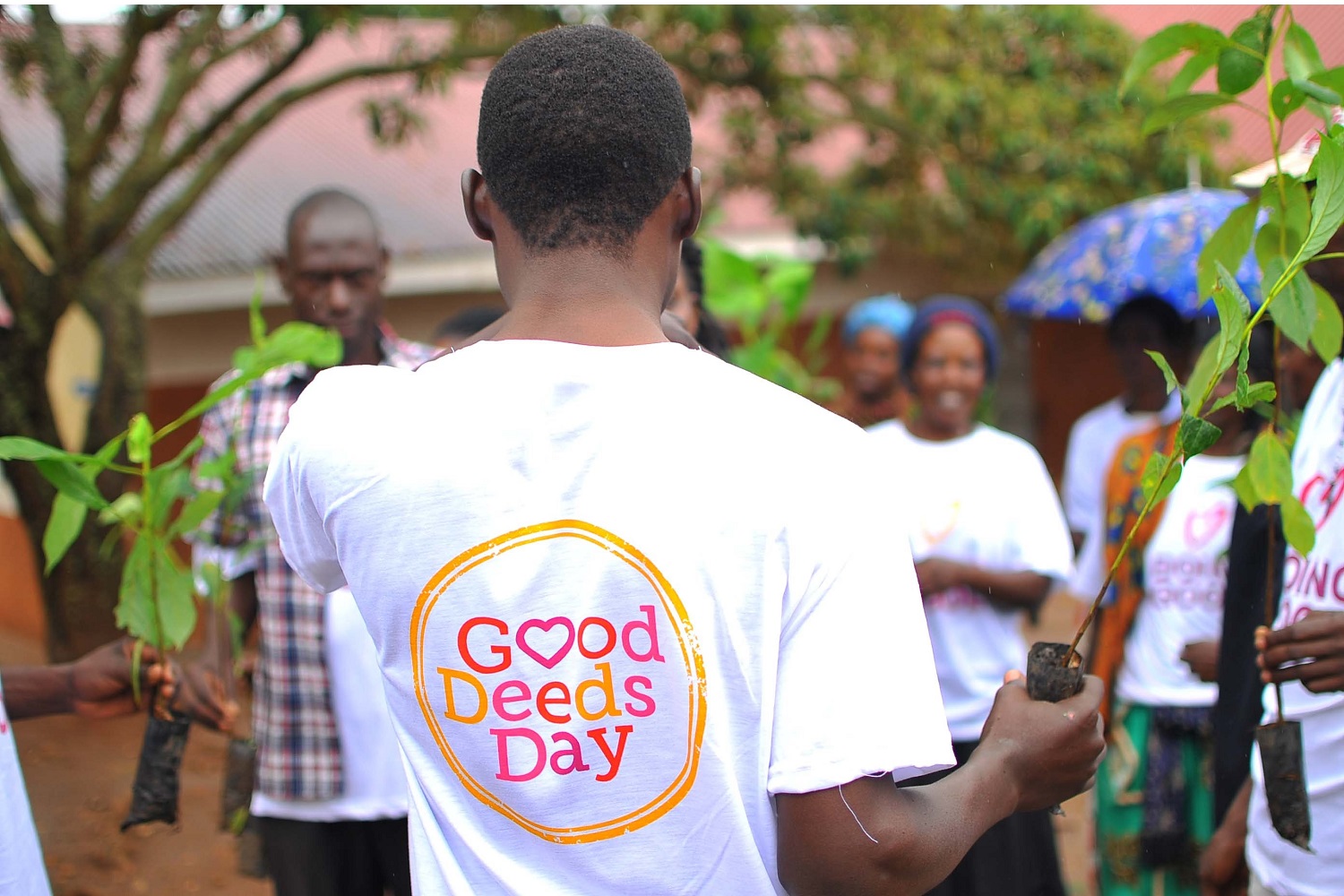 Want to be more informed? Interested in something new? Do you prefer audiobooks over reading? If you answered yes to any of these questions then podcasts may be the solution you're looking for. Over the last 10 years, the podcasting industry has grown into a powerful and popular platform for sharing information. There are thousands of podcasts to choose from on any topic you can possibly think of. And with our phones constantly at our fingertips, it's now easier than ever to find, listen, and subscribe!

Podcasts are portable, customizable, and are an excellent way to get your knowledge fix OR a fun way to stay entertained while on the go. Personally, I love listening to podcasts! My library is full of comedy shows, how-to/quick fix talks, and I am currently invested in a docuseries on sustainable agricultural practices.
As a young professional in the nonprofit world, I wanted to be up to date on the latest industry news and overall feel more connected- but was having a hard time with my busy schedule. While I was looking for a new podcast to get into, I had an idea and decided to do a quick search to see what the podcasting world had to offer when it came to the nonprofit sphere. I was thrilled to see that my search brought up a TON of great channels that discussed the latest nonprofit trends, volunteer strategies, and social innovations.
The following list of podcasts have been great tools for me to gain useful knowledge into the nonprofit world and I highly recommend them to you- especially if you are also a nonprofit professional. 

1. The Classy Podcast by Classy
Each week The Classy Podcast tells the story of a leader, founder, or executive who is shaping the future of the nonprofit/social sector. Their stories will inspire you to drive change and provide insights into your own nonprofit organization.   
2. Nonprofits Are Messy with Joan Garry
"If it's something a nonprofit leader would care about, it will be discussed on the podcast."
Joan Garry covers everything from overcoming fundraising mistakes, nonprofit marketing, leadership, and much more. The podcast discusses real-life scenarios and the ways to solve potential issues that might come up along the way. A highly recommended listen for any nonprofit professional in a leadership position.
3. The Impact Podcast
Hosted by Neetal Parekh, The Impact Podcast explores social innovation, technology, and media. The show features interviews with global entrepreneurs, intrapreneurs, students, CEOs, and inventors to discuss how they are creating social impact.
4. Nonprofit Leadership Podcast with Rob Harter
The Nonprofit Leadership Podcast: Making Your World Better is a full dive into the latest trends, opportunities, and critical issues facing the nonprofit community. You will hear nonprofit CEOs and leaders talk about the strategies they used to lead their organizations to success.

5. The Business of Giving
Denver Frederick has 40+ years of experience in the world of philanthropy making him a vast source of information! Each episode highlights & interviews an individual who is leading the current forefront of transformative social change around the world. The program addresses topics such as education, global poverty, affordable housing, and clean drinking water.

6. Successful Nonprofits
A truly informative listen that features a different nonprofit expert every episode. Guests share their personal experiences and discuss topics including utilizing social media, nonprofit mergers, managing your nonprofit, and more.
Continue reading the Good Deeds Day Blog for inspiration on how you can incorporate doing good into your routine!