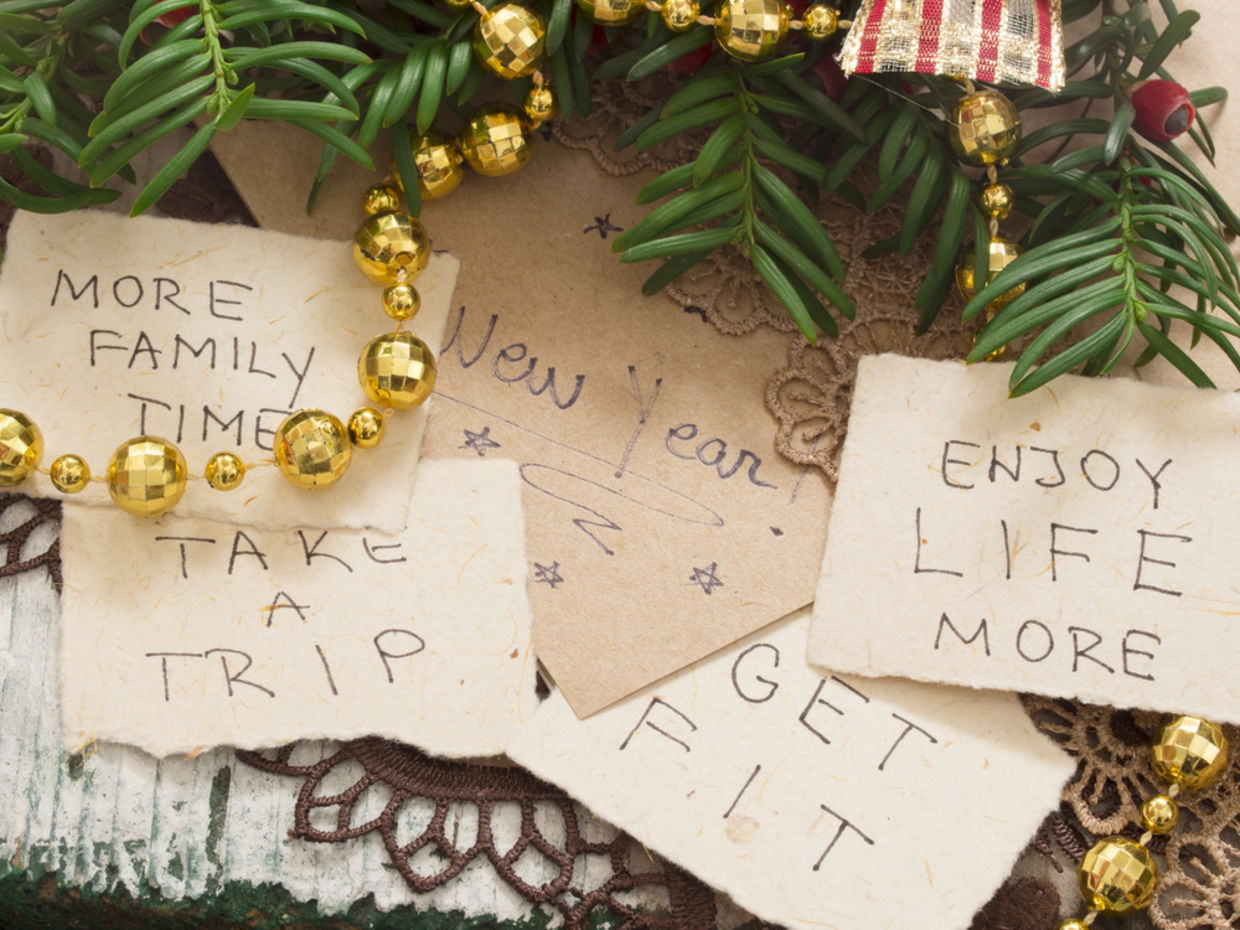 It's almost time to begin the New Year's Celebrations and think about what kinds of resolutions you want to make this year. Of course, there are some goals that routinely make the top of the list: committing to a workout schedule, eating healthier, losing weight, and so on. As it turns out, while these resolutions may be common, they're not exactly uplifting. Instead of focusing on loftier goals, consider setting small, more manageable resolutions that will make you feel good inside and out.
1. Unplug and recharge  
This past year, Vogue challenged readers to abstain from using their phones for the first 50 minutes after waking up and the last 50 minutes before going to bed. Turns out, a small break from the screen can be downright liberating. Instead of spending the better part of your morning on social media or checking emails, use this time to meditate, read, write, sip your coffee, exercise, or anything you've been wanting to do and haven't had the time. The change of pace could improve sleeping patterns and increase overall happiness, so why not give it a try?
2. Live more in the moment
Make 2017 the year you live in the moment, no matter if you're digging into a brunch with friends or hanging out with your better half on a random weeknight. Be as mindful as you can of your time together, even if it's just for an hour. Although it's tempting to pick up your phone (yes, this again), resist the urge and be present. Everyone benefits from some quality time with those you love.
3. Invest in yourself
If you've been wanting to read more, pick up a book before bed. If you've always wanted to learn a new skill, take an online course or enroll in a class. Do the thing you've always thought about doing and talked yourself out of countless times. Commit to just one thing that allows you to invest in yourself. It doesn't even have to be big, it just has to make you feel like you're doing something good for you.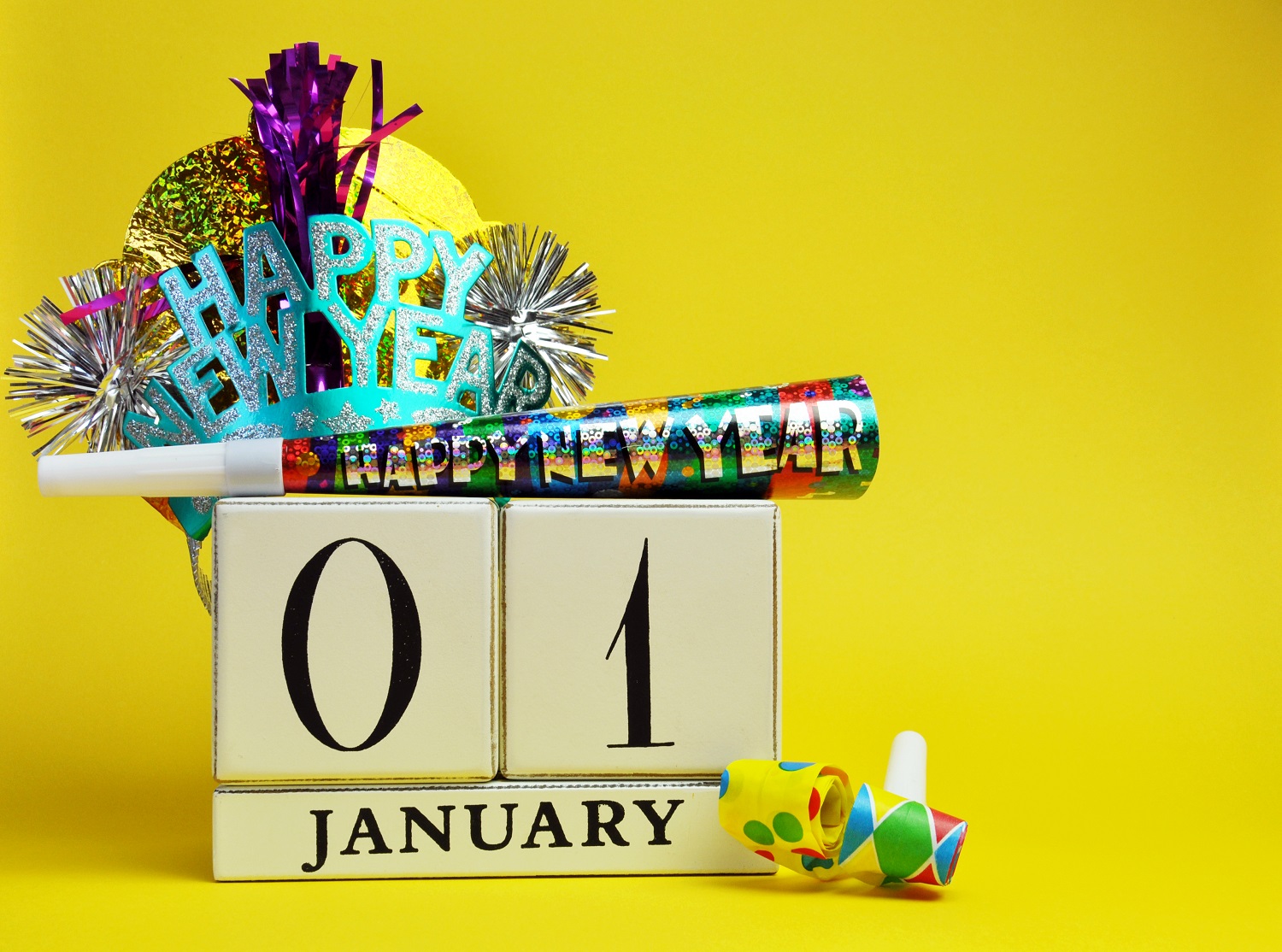 4. Change your mindset
Take a few minutes and think about everything you've accomplished in this past year. Which struggles you faced, the obstacles you overcame, or any of the thousands of ways you've grown as a person over the course of the year. Pretty empowering right? While it's easy to feel discouraged or unsure of yourself from time to time, don't dwell on those negative thoughts. Make an effort to remember all the positive aspects of your life and the areas where you are succeeding and you'll feel a thousand times more motivated.
6. Get your does of viatmin D
It's not easy working at a desk for hours on end. Spend at least 15 minutes outside every day and soak up all that vitamin D. Your body and mind will thank you. Studies have shown that spending time outdoors can prevent osteoporosis, heart disease, colon cancer, and can protect you from developing depression and insomnia. Take your lunch break outside or walk around the block for a non caffeinated jolt of energy. To really keep the doctor away, grab your apple and enjoy your snack outside in the fresh air.
7. Plan a trip
Plan a trip with friends to go somewhere you haven't been before and give yourself something to look forward to. Before you even depart, you'll be much more aware of how much you're spending in your daily life (because you'll need to save up!). During the trip, you'll discover new places, meet interesting people, and explore a new world. After you return home, you'll feel grateful you spent your time and money on an experience you'll remember forever. There are no cons here, only positives.
This article was originally published on Goodnet and appears here with permission.