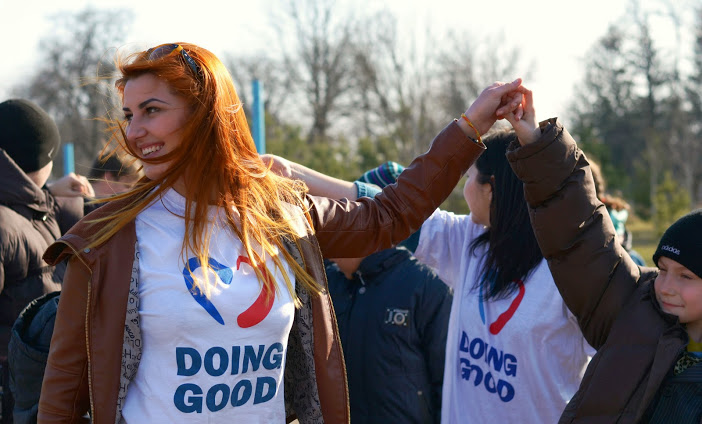 2020 is almost here! As the new year approaches, many people begin to think about their past year and what they would like to change moving into the next. While some resolutions are harder to maintain than others, this year we are all about making yours about others. Hear us out: volunteering and doing good for others is improvement. It's proven that helping others boosts self-confidence, sense of accomplishment and happiness. It even enhances your physical and mental health. Do good for others and do good for yourself at the same time. Here's 4 ways you can kick this New Year off with a bang:
1. Contribute to A Special Cause 
Sometimes the hardest decision to make when it comes to volunteering is choosing what to do. For this new year, take the opportunity to invest your time and energy into a cause that is meaningful to you. Whatever your interests are, whether it is education, the environment, animals, health care or finding solutions for homelessness, there are hundreds of volunteering opportunities found right in your community. Take a look at VolunteerMatch and get direct access to countless nonprofits and opportunities near you!
2. Use Your Skills to Make A Positive Influence
Many people ask themselves what they can do to make a difference in the world. The answer is easier than you think. By just applying your own skills and knowledge, you can be extremely beneficial to your local community. Your expertise in your working life will be considerably valuable and can make a great impact on those around you. If you are proficient in digital marketing or a wizard in financing, or anywhere in between, there are endless nonprofits that you can benefit. If you are searching for the right volunteer placement to fit your particular skill set take a look here and find your perfect match!
3. Learn New Skills and Boost Your Career
Volunteering at a nonprofit can do great things for your career. Not only will you enhance your existing skills, but you will also gain an entirely new set of skills. The benefits of volunteering for your professional life are endless. You will be able to make new connections and expand your network and it can also be a great way to fill any resume gaps and time when you're not working. If you find yourself in this situation don't be alarmed, maybe try volunteering abroad, this can help you figure out your future goals that can land you your perfect career.
4. Valuable Way to Spend Your Time
Volunteering is a worthwhile way to spend your time and energy. Doing good not only benefits others but in return benefits you. So, as we roll into the year 2020, stick by your resolution and volunteer! If you're looking for ideas on making the world a better place, check out our activity guide which offers many different and exciting ideas for anyone to find the perfect opportunity for them to do good.
Good Deeds Day is only three months away! Register Today and join in a global movement of doing good. Let us know what you'll be doing to make the world a better place on March 29, 2020.