Corporations gave $20.77 billion to charity in 2017. That's a significant amount, but if you're thinking the funds and support to charitable groups are exclusively coming from global giants, the reality is different. Small-to-medium enterprises (SMEs) can also be forceful leaders.
In the U.S., 99.7% of employers are small businesses. The reality is, companies on Main Street do a lot to support charitable efforts in their local communities, as do major corporations, even if the perception is that the most prominent companies make up the majority of corporate social responsibility (CSR).
CSR As An Essential Aspect Of A Thriving Business
Companies large and small have come to understand the public wants businesses to take a leadership role in positively impacting society, because the global community has said that we can eradicate societal challenges that have plagued humans for millennia. As an example, the former Secretary-General of the United Nations, Ban Ki-Moon, said in 2015, "We are the first generation that can put an end to poverty and we are the last generation that can put an end to climate change, so we [must] address climate change."
Consumers are pushing businesses of all sizes to make a social impact. In fact, 87% of people would patronize a business that advocates for a social issue they care about, and 76% would not purchase products from a company that holds values that are contrary to their beliefs. In other words, having a corporate social responsibility program impacts the bottom lines and profits of businesses.
Going Beyond Just Money For CSR
Small businesses often get concerned about giving to local charitable organizations because they are worried that more nonprofits than they can realistically handle will approach them for funds and support. However, while that is a valid concern, consumers understand that small to midsize enterprises (SMEs) can have a specific cause that is an important issue for the company, for instance, education or health care.
But philanthropic support for an organization does not have to be limited to just money. SMEs can make a social impact in the schools, nonprofits or civic groups in their community in other ways. The following approaches can help your company try out a new CSR relationship or even complement any fundraising you may be doing for a nonprofit in your area. For-profit and nonprofit partnerships also serve as an excellent way to promote your social leadership in your community, so your customers and the public understand that you care about making a difference.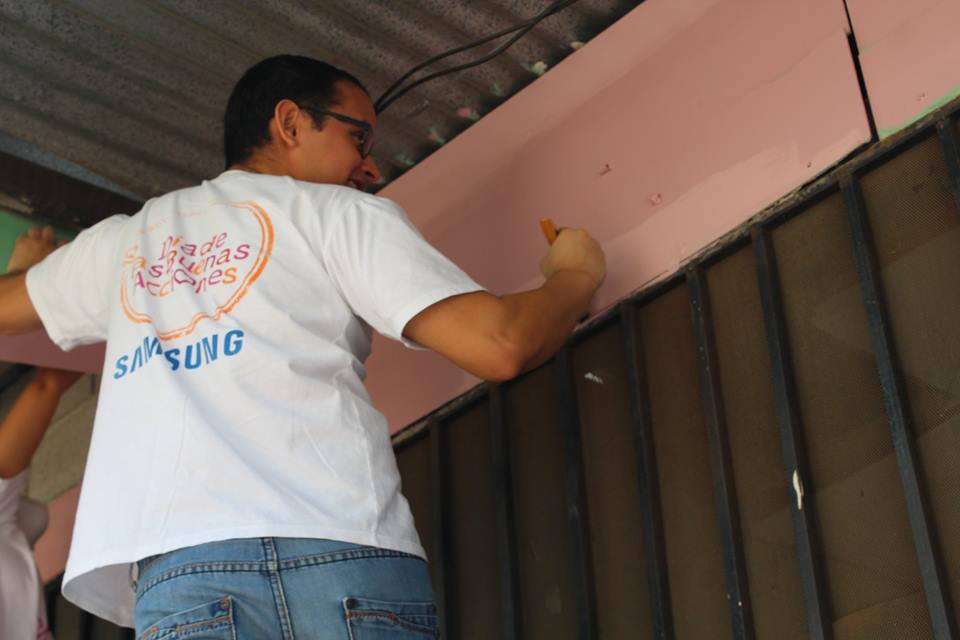 Speaker's Bureau: If you happen to support a nonprofit organization that you and your team are very enthusiastic about, one of the best ways to help them is by participating in a speaker's bureau. Let the charity know that, should there be an opportunity for speaking about the cause at a media opportunity, conference or event, you would be happy to be involved. When you agree to serve as a member of the speaker's bureau for a nonprofit organization, you're providing them even more credibility since you're viewed as a business leader.
Business Events: Many SMEs are members of their local chamber of commerce or other business groups, which hold many events throughout the year. Asking a leader from a charitable organization you support or a cause you care about to attend a business event is an excellent way to help them network with other business leaders like you. Offering this gesture to an organization allows nonprofit leaders to get to know others and also demonstrates to peers your philanthropic leadership.
Volunteer Programs: Depending on the size of your SME, an excellent way to get to know a nonprofit group better is by allowing your team members to participate in a few hours of community service work, or even a full day of service. By allowing your team to give of their time to a designated cause, you not only begin to forge personal relationships between your employees and those at the nonprofit, but also boost your team's morale.
Media: If your business is supporting a program or event at your favorite cause, publishing a press release and reaching out to local media groups helps promote the organization, which leads to more donors. It also makes your business a social leader. If your story gets picked up by the press, it will help drive awareness for the nonprofit and position your company as a leader in CSR.
Sharing Stories: Finally, an excellent way to demonstrate that you understand the importance of CSR is to share stories about what you do to support a cause in your marketing. For instance, you can have a page on your website about CSR, or you can post stories about the charity your company supports. Remember, if you choose to become aligned with a particular organization, tell your audience why you do it. That's an essential aspect of helping people understand your passion, interest and commitment to a social issue.
Finally, there are other ways you can support a good cause that include financial donations. For example, you can help your favorite nonprofit during Giving Tuesday to leverage the global day of giving. You can also give a cause a percentage of your profits during the year, for the holiday season or even for a day, especially if it's tied to an event.
Remember, being a CSR leader in your community is not restricted to the largest corporations but includes the vast majority of SMEs across the U.S., including yours.
This article was originally published on Forbes and appears here with permission.
Continue here for more inspiring and informative reads