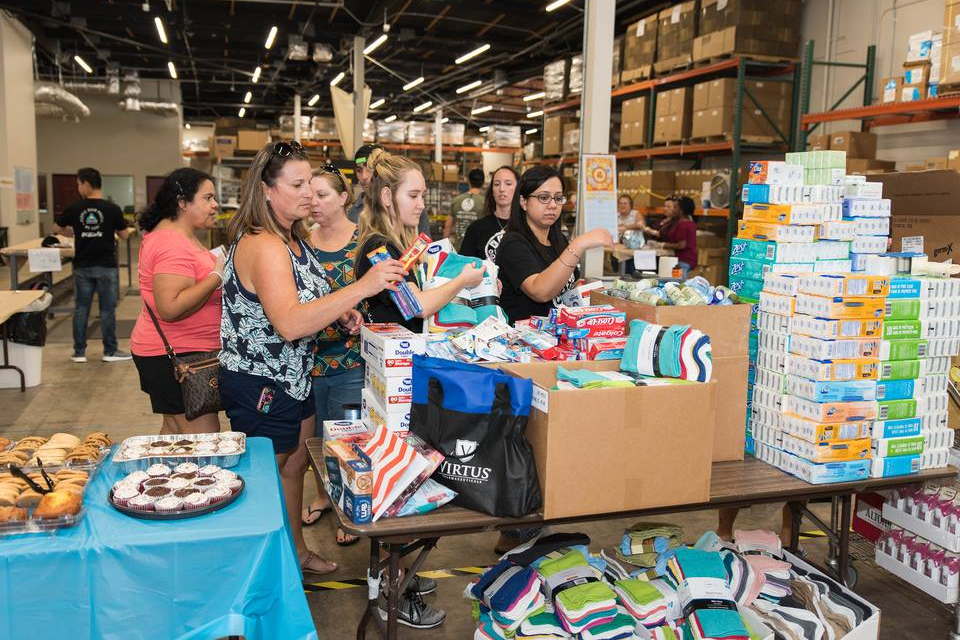 Our world is faced with myriad issues. However, business owners today hold a uniquely "powerful" position in that they are able to channel their resources through their communities and beyond.
Profitable members of the public, private and nonprofit sectors have the responsibility (and means) to help eradicate some of these issues. Increasingly now, working-class members pay attention to the level of responsibility demonstrated by their leaders.
Employees are caring more and more about the most pressing issues facing society today, including:
The environmental impact of harvesting resources

Equal opportunity rights for men and women

Labor laws wherever goods are produced offshore

Animal testing laws and cruelty-free manufacturing

Freedom of expression in religion, language, etc.
Benefits of Community Service
Giving back to the community has tremendously positive implications for any business as a whole. Offering community support benefits corporations in many ways, including (but not limited to):
1. Boosting Employee Productivity
Studies show that allowing employees to volunteer can dramatically boost productivity. Employees who participate in social efforts can feel like their belief systems are validated by their employers, which directly impacts motivation.
Being proactive in the community as a team also provides an opportunity for employees to build relationships with their colleagues and managers, which can only help when everyone returns to the workplace. Employees walk away feeling a sense of belonging knowing they're in an environment where others share their enthusiasm for resolving the world's problems.
2. Demonstrating Corporate Social Responsibility
We've all heard the term corporate social responsibility (CSR), but how can this practice be beneficial for business? It all boils down to accountability. Testcountry.com is one such company that has a policy in place where 5% of all profits go back into the community through homeless shelter sponsorships and initiatives. They also engage their employees in regular community volunteering events.
CSR means a business has taken proactive measures to operate in an ethical manner with consideration for their stakeholders, employees, clients and the public. CSR naturally trickles down to other members of the organization who believe in a company's desire to better their community.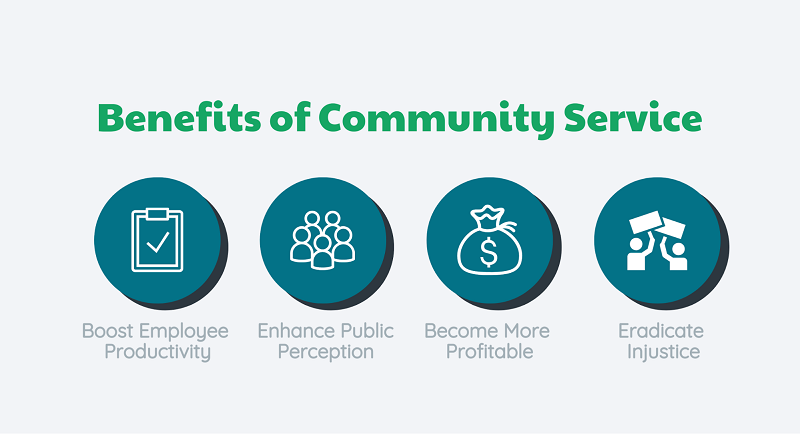 In turn, businesses can benefit from encouraging employees to partake in community volunteering events by receiving annual tax deductions. Ethical business choices may cost a company money in the short-term; however, more and more consumers are taking notice of corporations with strong CSR programs and are choosing to do business with them because of these efforts.
3. Earning More Publicity
Once your corporation is recognized in the public sphere, it can be easier to build brand awareness and encourage local sales through community participation.
Employees also benefit from being given the opportunity to connect with other members of the community who are actively working to eradicate the same issues. They may then take to social media to share their volunteer experiences, helping position your company in a positive light.
4. Networking Opportunities
Participation in community volunteering initiatives provides everyone with the opportunity to connect and network with individuals from a variety of backgrounds. This also applies to employers who could potentially forge new partnerships with other businesses and nonprofits who share the same goals.
How to Get Involved in Your Community
It can be easy to find different initiatives and events with open participation, but CSR can be practiced on a daily basis:
Create a

written CSR policy

and share it with every member of your organization

Invite your employees to

find and organize volunteer projects that are right for them

Discuss the latest social justice issues with stakeholders of your company to gain perspective and entertain marketable CSR ideas

Encourage employees to voice concerns about major business decisions
Social responsibility is everyone's civic obligation. There will always be organizations where their only priority is the bottom line, but with the growing popularity of CSR, this will one day cease to be the case.
This article was a guest post by Serhat Pala originally published on VolunteerMatch and appears here with permission.
Good Deeds Day promotes doing good 365 days a year. Check out The Good Map to see positive actions being done around the world on a daily basis. We encourage you to add good deed(s) that you have done or a good deed that someone has done for you to the map- simply add a pin!