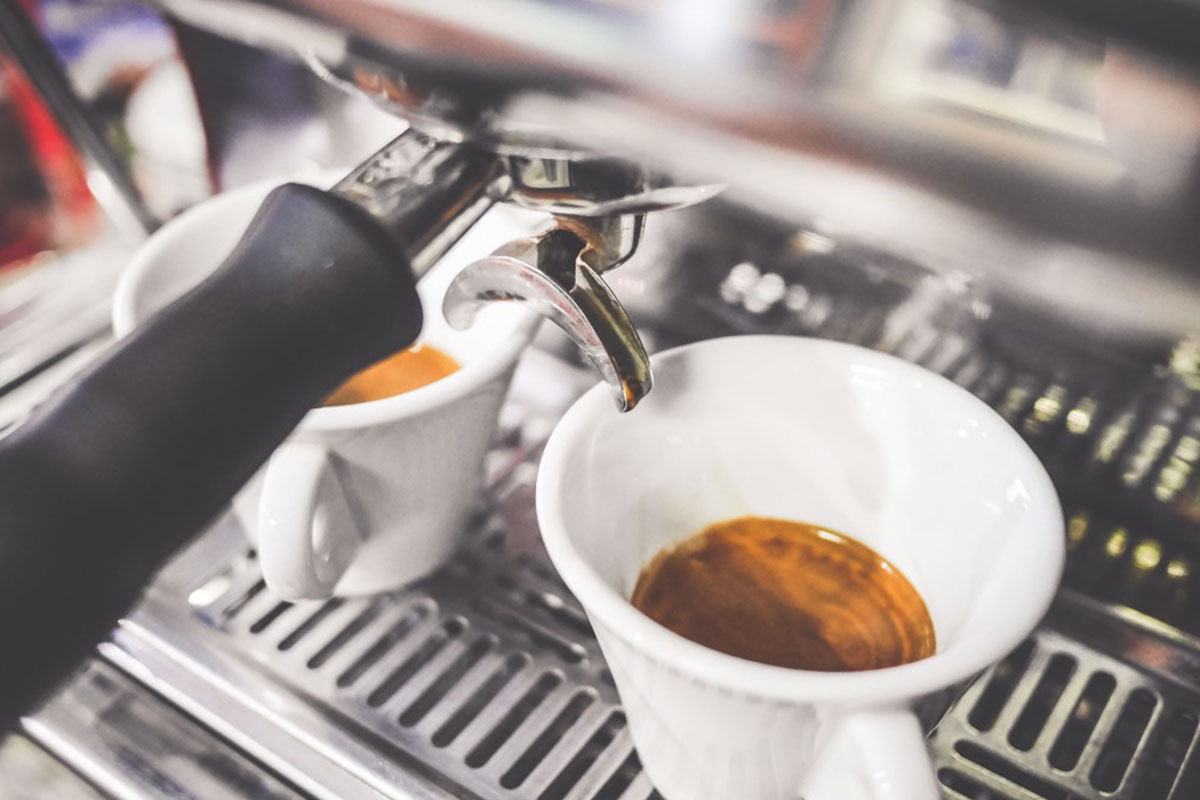 It was a regular day with the regular route to work, and the normal stop for coffee at the coffee roasters underneath our office. It also happened to be the coldest day of the year, so the hot coffee made extra sense.
I'm a lover of the cold weather but I have the luxury of going into my warm office and staying that way all day. There are many jobs out there that don't get that luxury and have to be outside all day. These jobs include doormen or building security guards and the weather can be a huge factor in how they conduct their day. There are also those less fortunate who don't even have jobs or homes and the outside is their only option.
As we were buying our hot cup of caffeine, my co-founder (and twin sister), Stefanie said to me, "I wonder if that old man could do with a hot cup of coffee too? Should we buy him a cup?"
After the initial, "YES, let's do it!", it occurred to me that it might seem weird to go and hand him a coffee; I didn't want any sort of embarrassment and him refusing it due to his pride, not to mention him potentially giving us special treatment every time he saw us the next few days or weeks.
Inspired by Mason Wartman in Philadelphia, who helps others in his city pay-it-forward with a slice of pizza to the homeless, I told the Barista to make me another cup of coffee but instead of making it for me to go, wait a bit, and anonymously take it to the old man who has to be outside all day in the freezing cold.
They happily agreed and it made us think further than the cup, wouldn't others like to receive a free cup of coffee too? Both sides feel that happy moment of the exchange and it opens up the barriers we have between strangers.
Word got out about what we did that day and the fabulous people at Good Deeds Daygot in touch to see if we could make this an on-going thing, and scale it to a wider audience. Ideas can also be paid forward. They loved the idea and the way we want to connect people with the love of coffee and from there the Good Deeds Day/Discovering Coffee relationship began.
How can you can participate and spread the "Good To-Go".
We want you to help your customers to pay-it-forward with a cup of Coffee
Join in on the love of Coffee and spreading the good with the gift of a cup to a stranger.
Download the Good Deeds Day & Discovering Coffee Stickers (coming soon).
Put them in your window or by the cash register for all to see.
Advertise this good deed to your customers and encourage them to pay-it-forward with a cup of Coffee.
Share your photo on facebook or instagram using the #GoodDeedsDay #DiscoveringCoffee hashtag!
This article was originally published on Discovering Coffee and appears here with permission.
Good Deeds Day is a global movement of doing good. This year, Good Deeds Day will celebrate its 10th anniversary, on April 10th 2016. Want to get involved?
Be in touch!