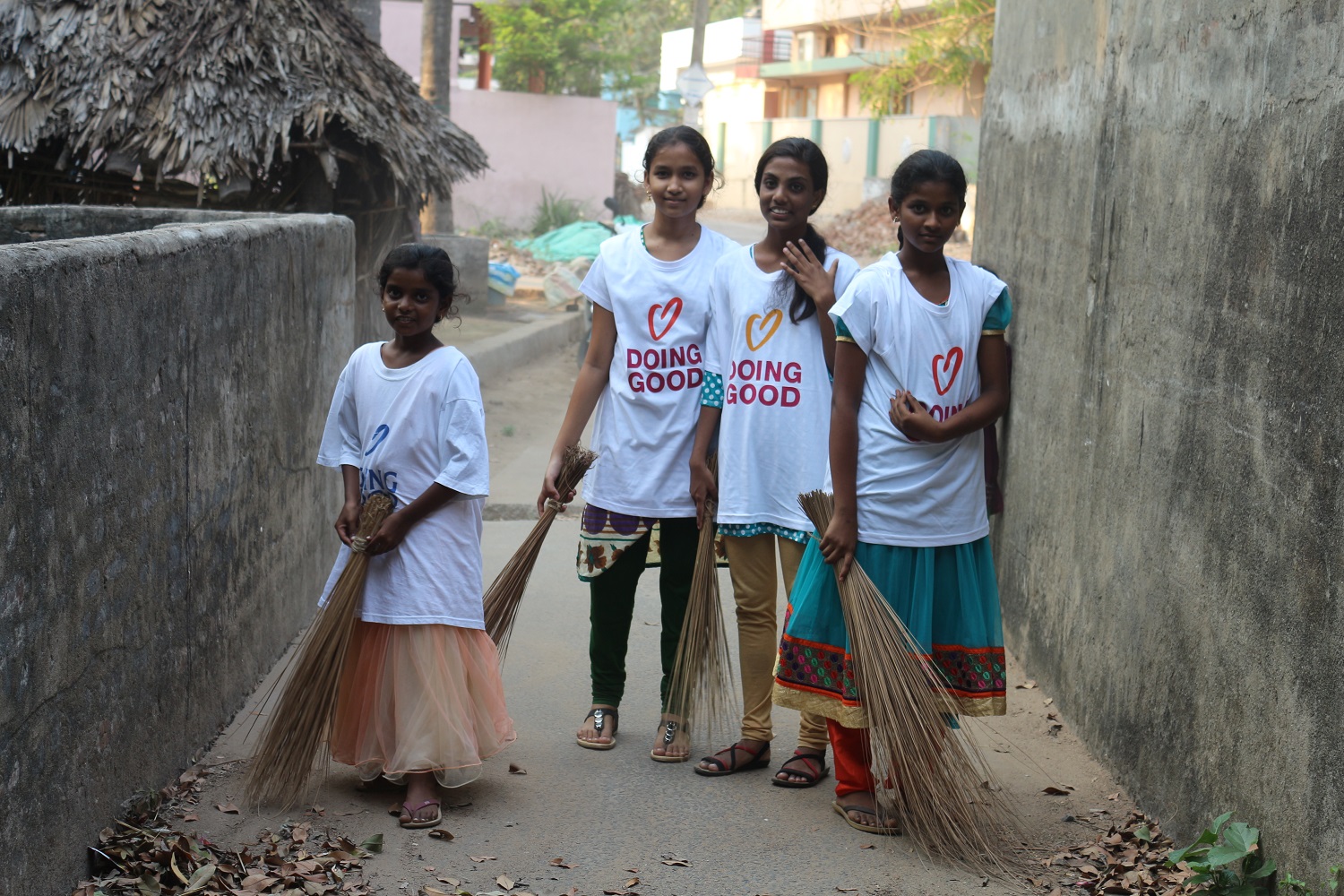 The UN's Sustainable Development Goals are 17 goals set to make our world better by the UN. Team Good Deeds Day is committed to the Sustainable Development Goals and was inspired by them to propose a new set of goals that puts emphasis on our most basic human needs and rights, as well as our actions as individuals. We believe that if everyone works towards these goals, we can make our world more a more positive place that is better for humans, animals and the planet.
Here are Good Deeds Day's Goals for a Better World:
Equality for all
Did you know that children in the poorest 20% of the planet are three times more likely not to see their fifth birthday? Or that more than 75% of the population lives in a society where income isn't equally distributed? The word "equality" can feel vague and unclear, but in its core, we believe it means that every single person regardless of gender, sexual orientation, color, socioeconomic background, culture, and so on, are treated the same way other non-minorities are treated. Equality starts with each of us in how we interact with each other – it starts with you! Each of us is in a position to help reduce inequalities, whether by treating someone kindly and equally, or by helping to change policy in the company we work for, the organization we volunteer with or even the country we live in – we all have the power to make a difference and create the world in which we want to live.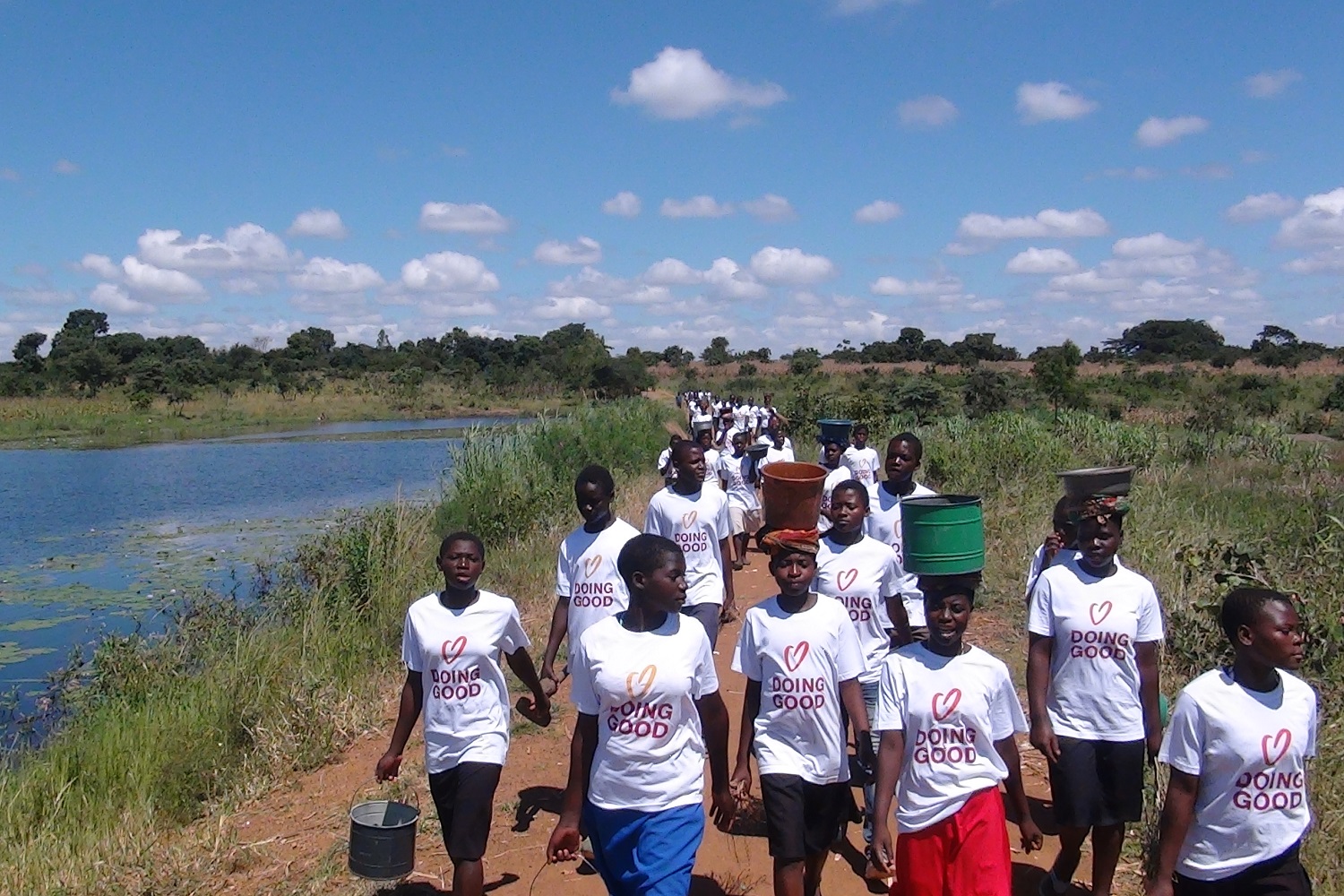 Basic needs
Every person should have access to their most basic needs – food, clean water, and a roof over their head. Still, it's easy to overlook how everyone having access to those basic needs actually benefits our communities as a whole: When we reduce hunger, we also reduce child mortality. When we reduce poverty, we help the small, most fragile communities in the world strengthen and grow. When we move from slums and into cities, we also have the opportunity to reduce resource and energy consumption.
Cleaner environment
We only have one planet, so it's important that we keep it clean and safe, preserve the limited resources we have, and make sustainability a top priority for our society today. Planting forests full of trees or supporting water distillation factories are great projects, but take a lot of time and effort to plan. It's easy to forget, but you can show love to your environment in smaller ways that are easy for each one of us to achieve – cutting down on plastic use, using less electricity when we don't need it, recycling our trash – all simple things we can all do to benefit our planet. Did you know that producing a simple t-shirts takes up more than 2,000 liters of water? This is one of the reasons we include a "save me for next year" tag on every t-shirt we give out – we encourage volunteers to reuse their Good Deeds Day t-shirts every year and join us in sustainable!
Child rights
The fate of our world is in the hands of the next generation, so we must provide them with the best foundations possible. By giving our children access to quality, equal education, we give them the tools to fulfil their potential as the adults who will soon be running our society. Ensuring their basic needs, such as access to food, clean water and medical treatment, will in turn help them absorb more knowledge and skills needed for them to become the leaders of our future.
Compassion
Compassion is the thread connecting all of these goals together. Each of us comes from a different background and has different hardships and experiences, so the keys to a better world, in our humble opinion, have to be kindness, understanding and communication. At the end of the day, change starts with us and our actions – if we want to promote equality, for example, we have to be kind to our neighbors, despite our differences. Being open to others and their differences is the first step towards a kinder, more empathetic, and better world.
Ready to make a difference? Pre-registration for Good Deeds Day is now open! Let us know what you'll be doing to make the world a better place on April 7, 2019.