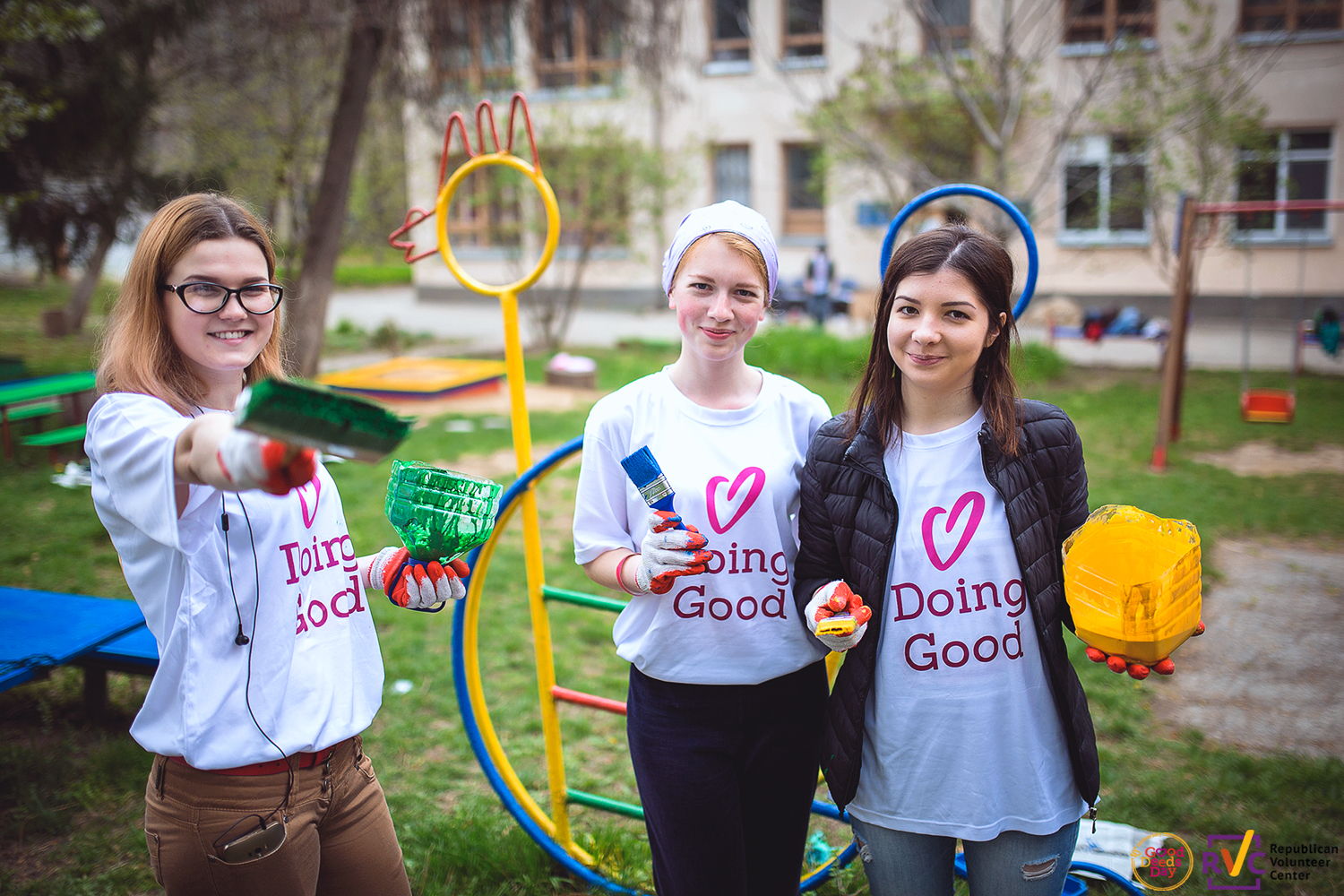 Yesterday, we continued our blog series looking at ways we can come together around technology to make an even bigger impact. We talked about how we all have the opportunity to use technology in different ways to drive change — whether that change happens in the office, within our local communities, or from home.
Organizations have the ability to drive real change at scale. Whether that's through creating sustainability practices that minimize their carbon footprints and lead to higher standards for their business or by bringing employees together with customers and fellow community members to improve lives, both for and non-profit organizations can set new bars that encourage others in their sector to raise their game.
How can you help your organization expand its CSR programs to include the broader community?
Beyond making an impact at scale, doing good is also good for business. According to recent research conducted by Mintel, 84% of consumers say it is important to them that a company supports charitable causes. Embedding social good as part of an organization's DNA is also essential in today's business climate for anyone hoping to overcome customers' natural suspicions about a company's good intentions. In the same report, 45% of respondents agreed that they are skeptical of brands' social responsibility initiatives and 35% think companies with CSR programs do so just to look good. Taking authentic action towards improving the world not only can reinforce organizational values, and help customers connect to the brand in a meaningful and trusted way, it can also impact how employees feel about the organization. The Deloitte Volunteerism Impact Survey found that 74% of employees surveyed think volunteerism provides an improved sense of purpose.
One organization we look to at VolunteerMatch in the spirit of doing good to strengthen communities, is Starbucks. We've been helping Starbucks connect customers and employees to volunteer opportunities year-round and to do good in their local communities for several years now, and we're proud to help Starbucks drive social change holistically as a part of its mission. The organization is strengthening communities by connecting and inspiring their customers and employees to make a difference. In 2018 alone, Starbucks employees reported volunteering a total of 78,000 hours.
In addition to volunteering, the Starbucks Foundation gave out $1.4 million in Opportunity for All grants in 2019 and a total of 4.1 million in grants since 2017 to support organizations that develop education and job opportunities for people who could face barriers. Additionally through its FoodShare program, over 20 million meals have been given to those in need. The stated goal for Starbucks is to donate 100 percent of unsold food from its 8,000 U.S company-owned locations by the end of 2020.
As Starbucks looks towards its 50th anniversary in 2021, the company continues to reflect on how it can elevate local and global communities and contribute to sustainability in a positive way. The organization's goal is to be resource positive, where it gives more to the planet than it takes away. This would involve decreasing its carbon emissions, landfill waste and water withdrawal by 50% by 2030.
If, like us, you're feeling inspired to get involved in a volunteering project this week, one easy way is to connect via your local Starbucks through their MLK Week of Good 2020. You can check out special volunteering activities and opportunities curated by Starbucks partners and served up through the VolunteerMatch network, or check out other local volunteering options, right from the main page of your Starbucks app (or via the link above if you're on a laptop). Connect with your favorite barista and other coffee lovers in the name of doing good for your community.
Change happens with one action at a time. The Starbucks story is one unique one we share to help motivate and inspire all of us to think about how we can activate as a member of a company, community group, or any kind of organization, to get thinking in new ways. Imagine if we all come together as a united force to accelerate change in ways that are locally meaningful and globally impactful? What can you do to help an organization you are part of get your constituents more involved in service to your community?
Don't know where to begin? With over 4.9M volunteers needed in 29 distinct cause areas on VolunteerMatch, you decide how you want to make a difference.
This article was originally posted on the VolunteerMatch Blog and appears here with permission.
Registration for Good Deeds Day is now open! Let us know what you'll be doing to make the world a better place on March 29, 2020!