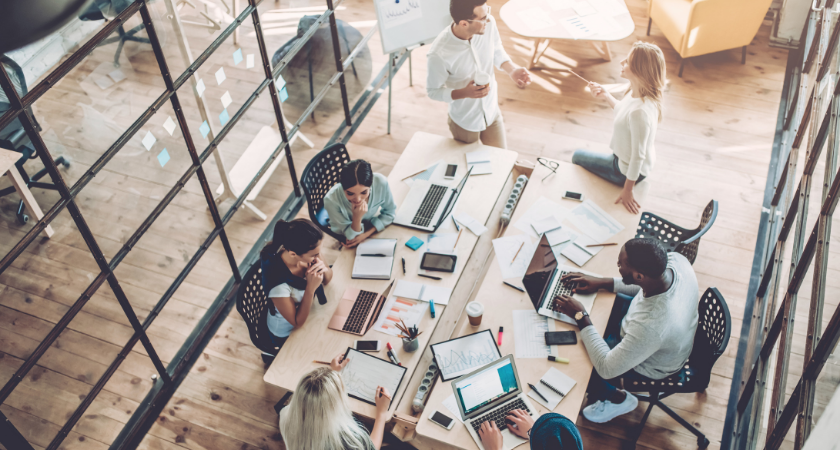 Find out why company volunteerism is transformative
Today's consumers are savvier and more socially conscious than any other time in history. With near instant access via smart phones, it is becoming easier and easier for people to spend their money with businesses that share their values and prioritize corporate social responsibility (CSR).
CSR is a business model that helps a company incorporate social responsibility by the impact they have on the community including economic, social and environmental. Companies can choose to have a positive impact by philanthropy, volunteerism, and sustainable business practices.
And CSR is good for business. A survey about CSR by the Nielsen Global Group found that more than 50 percent of people are willing to pay more for products or services provided by companies that are committed to positive social and environmental impact.
Starbucks has long been known for its CSR policies that include the treatment of their employees (higher wages, paid volunteerism, and a college program) and ethical sourcing of their coffee.
Many companies across the globe have made corporate volunteering during Good Deeds Day part of their CSR strategies to give back to their communities including: NASDAQ, ABC, Samsung, Viva Energy Australia, Toms, and hundreds more.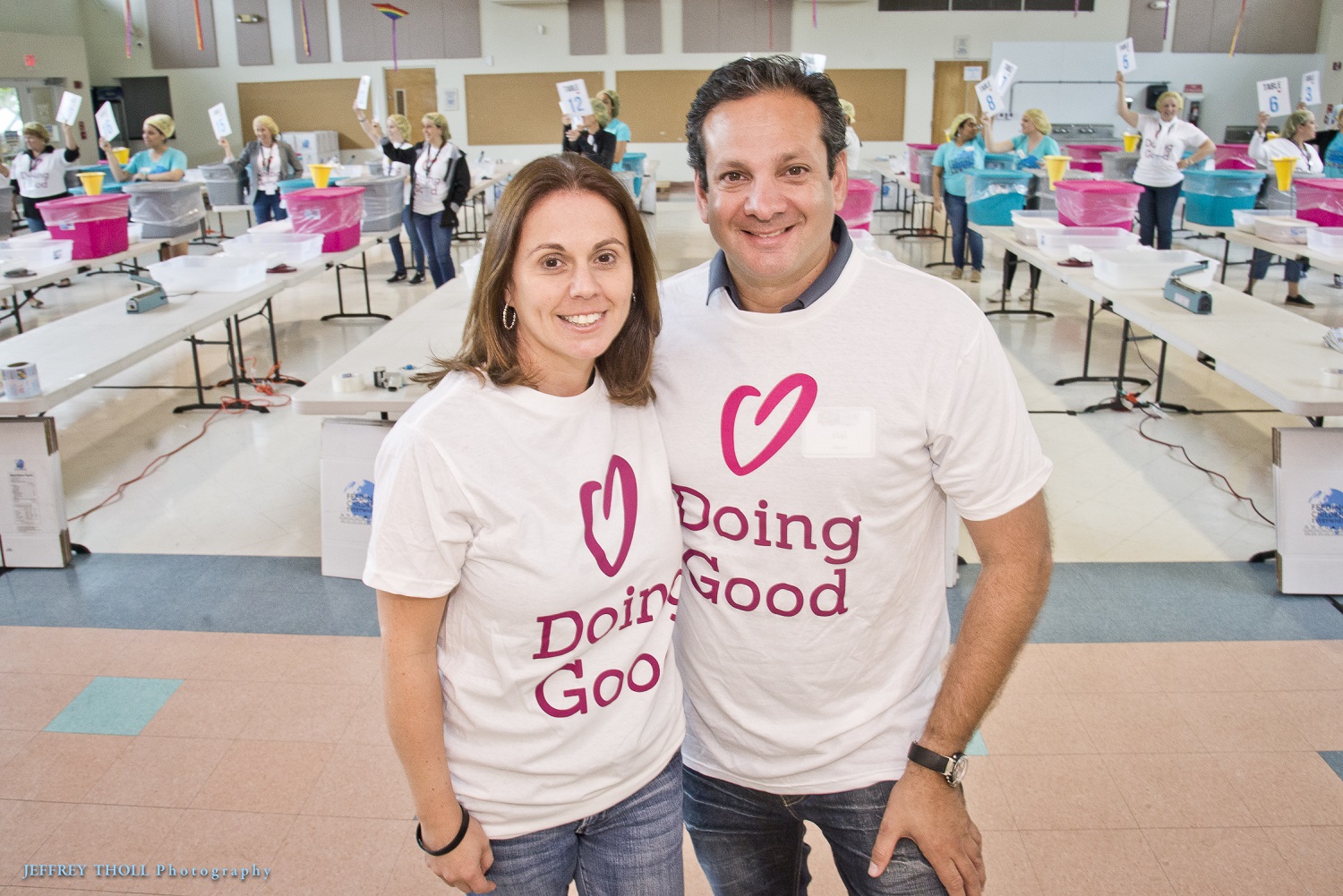 Here are five ways that your company can directly benefit from a CSR strategy that includes corporate volunteerism:
CSR fosters a sense of community
Volunteering together helps the community where the effort is taking place work and helps to create a community culture in the workplace especially when management works on the project along side with regular employees.
People who feel connected to the community live better, more fulfilled and happier lives. That's why small companies are sharing space in places like WeWork who's business plan is to create networks of businesses that give people a chance to collaborate and share experiences. WeWork is a Good Deeds Day partner.
The Good Deeds Day project gave the employees a sense of belonging to something much bigger, something global and that the employees have continued to volunteer together as a team according to satellite modem startup, Gilat Satellite Network.
CSR encourages team building
Participating in a company volunteer program is one of the easiest ways to team building. This encourages employees to work together on a common goal – doing something that benefits the community – and this forms bonds that will transfer back to working as a team in the workplace.
When defense electronics trailblazer, Elbit Systems, joined Good Deeds Day, they held contests for their employees to decorate the boxes they were using for collection in a food drive with the winning team receiving a prize. This encouraged each group to work together creatively. Teresa Williams of Elbit said "we were amazed at both the generosity and the creativity of the boxes!" This comradery transferred into the workplace.
CSR creates a positive work environment
Large corporations like Google, Apple or Zappos have long recognized that a positive work environment has proven benefits that far outweigh the costs. Adding a volunteer program into your company culture where people can get to know one another outside the office or factory, encourages friendships, trust and a more productive work environment. This is really important for larger companies where people have few opportunities to know people outside their own department.
CSR boosts employee happiness and contributes to employee retention
Happy employees are better employees and contribute to the success of your enterprise. According to a study at the University of Wisconsin, people who volunteer at work are happier, more committed to their work and less likely to leave.
A survey conducted by Forbes found that 35 percent of employees would take a pay cut to work for a company that is committed to CSR, 45 percent would take a pay cut to work for a job that made a social or environmental impact and 58 percent would take a pay cut to work at a company that shared their values. Company volunteering for a cause that involves social justice and environmental issues must be a part of your company's overall CSR plan.
CSR can be the way to find new employees
Attracting new talent is something every company has to do. Building volunteering into your CSR strategy helps you network and could be a source for future employees who want to work for a company that shares their values.
According to Cone Communications, 78 percent of millennials said that CSR directly influences whether they would work for an organization. Forbes even writes that you can publicize your efforts and self-promote your commitment to corporate volunteerism on your website's career page, and recruitment agencies.
Another way to self-promote and attract new employees, is to sponsor mentoring programs or educational initiatives. This can bring STEM or enrichment into under resourced communities. Many companies have created charitable arms to promote education through scholarships including Starbucks, Google, AXA Financial Services, Coca-Cola, CVS Pharmacy, Dell Technologies, and Delta Airlines.
For more information and to learn more about employee involvement don't hesitate to contact us at info@good-deeds-day.org