Is there a Sustainable Development Goal that focuses on the environment?
The SDG framework has a total of 17 goals, 169 targets, and 244 indicators— 93 of which are environment-related. In terms of the environmental dimension of development, the SDGs cover natural resource management, climate change, water-related issues, marine issues, biodiversity and ecosystems, circular economy, environmentally sound management of chemicals and waste, and many other topics.
To learn more about this, visit the UNEP (United Nations Environment Programme).
At Good Deeds Day, we are proud that the day was an inspiration for so many volunteers from around the world to create a positive impact on our planet.
Here are some great environmentally focused projects that took place on Good Deeds Day:
Country: Netherlands
Organization: Netafim
On Good Deeds Day drip irrigation company, Netafim, challenged their branches throughout the world to take on volunteering activities for Good Deeds Day and Earth Day together. They selected a handful of Sustainable Development Goals from which their branches could choose to create an impact through their volunteerism – with a great focus on the environment.
The Netafim branch located in the Netherlands was interested in doing something to support the environment and also something that allowed them to be active. Through consultation with Good Deeds Day, the team in the Netherlands decided to partner with Plastic While, a local non-profit organization that offers plastic fishing trips in the canals in Amsterdam and Rotterdam. The plastic recovered from the trips is recycled into furniture and boats like the one they took their expedition in.
Country: Cambodia
Organization: River Ocean Cleanup
River Ocean Cleanup hosted a nationwide "Freeing Fish Festival" where 16 million fish, which represent the population of Cambodia, were released back into the sea in an effort to improve the balance of the ecosystem. Despite economic growth, Cambodia is facing a number of challenges among which is the alarming rate of decline of fishery caused by population growth, natural forces, and human activities. According to the World Wildlife Fund, the Mekong River in Cambodia accounts for up to 25% of the global freshwater catch and provides livelihoods for at least 60 million people.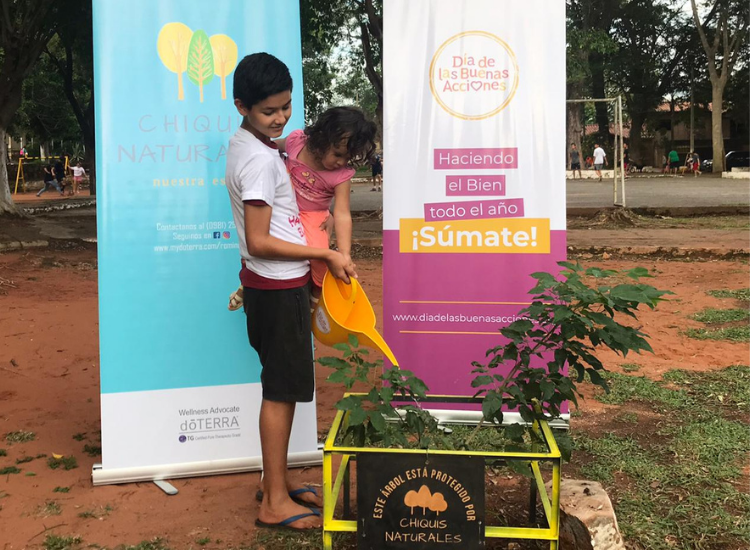 Country: Paraguay
Organization: Chiquis Naturales
For Good Deeds Day this year, Chiquis Naturales built upon the environmentally focused projects they hosted on Children's Day last year in which they beautified a city square, painted a playground, and gave away seedlings in exchange for plastic bags. They also taught a recycling workshop and planted Lapacho trees with the children of the community. So this year, to encourage the children to become "protectors of nature," they invited them back out to take care of the trees. Every child who watered the trees received a protector badge!
Country: Costa Rica
Organization: Universidad Nacional de Costa Rica
The UNA Sustainable Campus arranged a volunteer day for officials and students from Universidad Nacional Costa Rica to learn how to properly manage ordinary waste and how to plant an organic garden. The activity's purpose was to go beyond creating a garden on campus and for the volunteers to gain the knowledge and skills to create and maintain an organic garden in their own homes.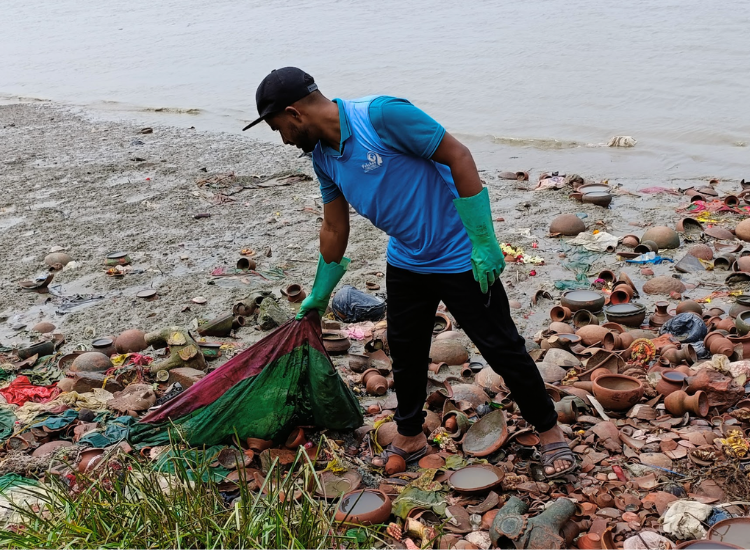 Country: India
Organization: Pahchan Foundation
Building upon their routine environmentally focused projects, the local Indian NGO, Pahchan Foundation, hosted a cleanliness drive on the bank of the Hoogly (Ganga) river for Good Deeds Day where they cleaned almost 60kg of trash from the shore in one day.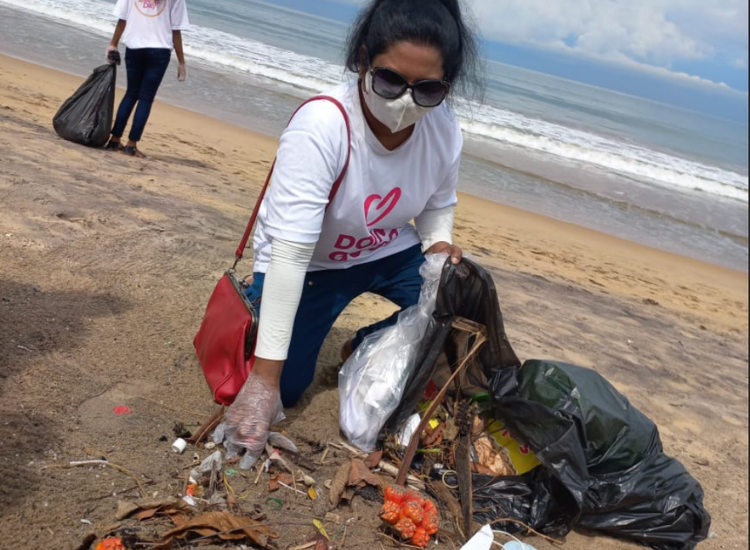 Country: Sri Lanka
Organization: The Good Deeds Day Sri Lanka Foundation
With a desire to protect their beautiful beaches, the Good Deeds Day Sri Lanka Foundation and student volunteers came out to clean them up on Good Deeds Day.