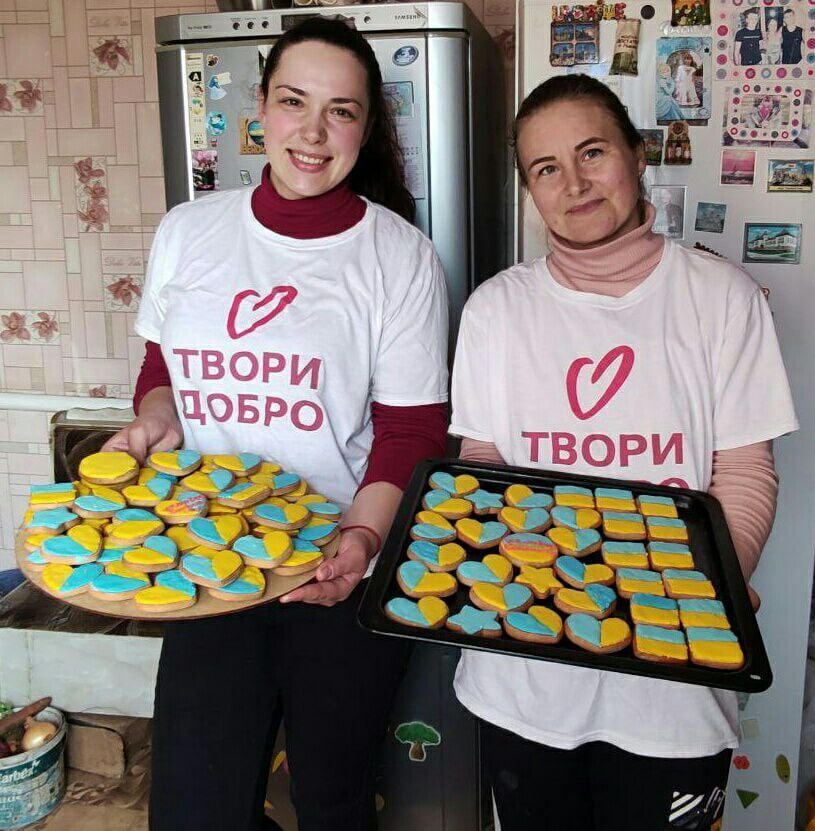 Ukraine
Right now, every day is Good Deeds Day in Ukraine with people all over the country coming together to support each other with incredible acts of bravery and strength. On Good Deeds Day, we were once again impressed with the courage of the Ukrainians, especially our partners at Volunteer Community as they continued their tradition of being involved in Good Deeds Day. On April 3rd, Ukrainians came together through the volunteer centers to make sure their fellow citizens were getting their basic necessities, like hot lunches, medication, and other hygiene products. We admire the Ukrainian spirit on this day and every day!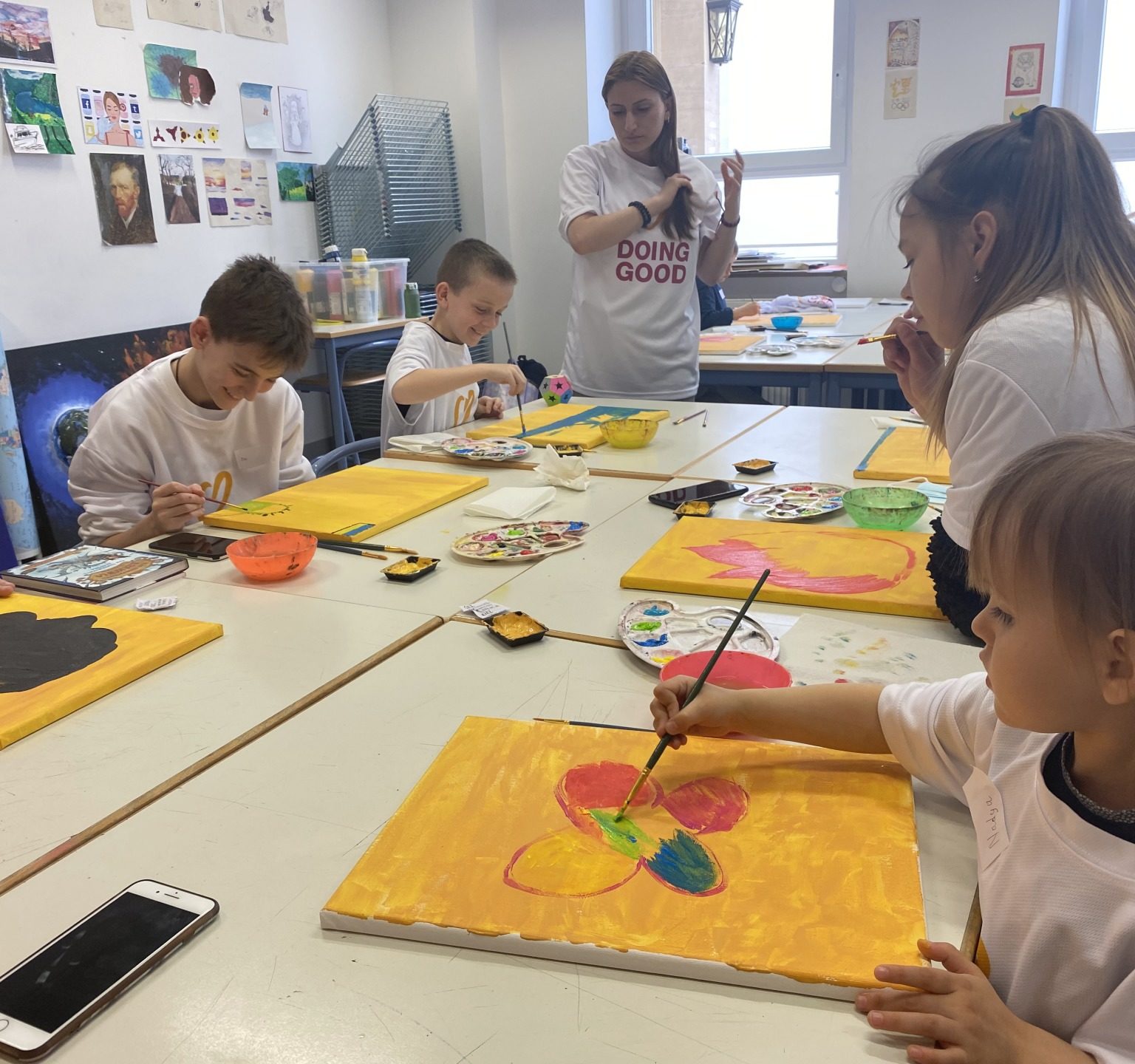 Luxembourg
With a desire to create a strong and united front during these hard times, Formation et Sensibilisation de Luxembourg a.s.b.l chose to change their Good Deeds Day project to support Ukrainians who have been relocated to Luxembourg. Together with YOUNG ACAT a.s.b.l. they came up with the idea of organizing activities for Ukrainian children and their mothers.
They launched an art workshop series hosted by Franco Argentinian artist, María Chomnalez -Thym, who was born in Buenos Aires and has been living in Luxembourg since 1994. The workshop aimed to give children from Ukraine an outlet to express their feelings, while their mothers got together over tea to discuss their needs.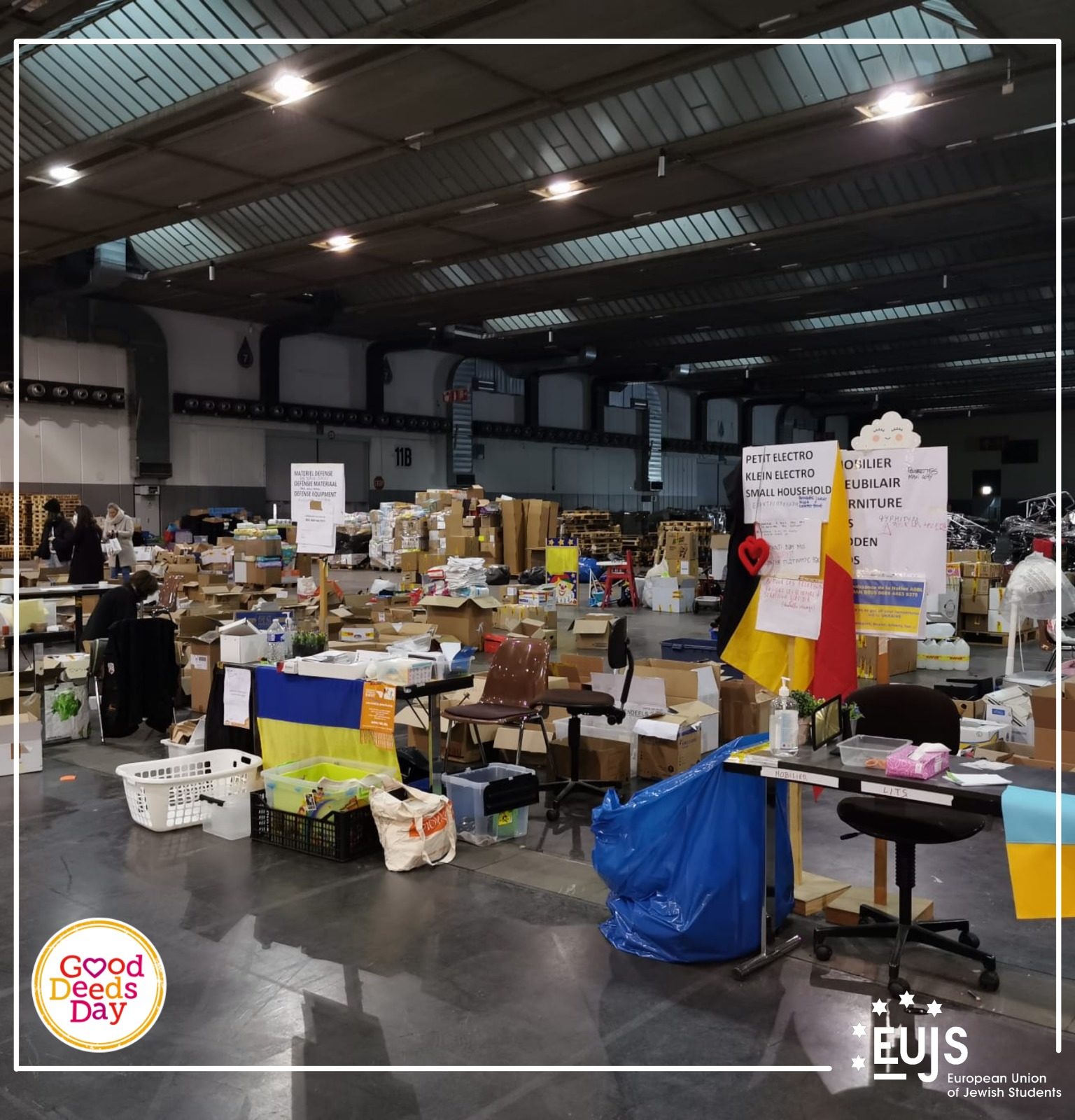 Belgium
Good Deeds Day partners, the European Union of Jewish Students (EUJS) teamed up with 'Renaissance de la Nation asbl' to help them with the collection and preparation of donations to be sent to Ukraine. EUJS also donated some food, hygiene products, and toys.
United Kingdom
With a diverse team of volunteers at HandsOn London everyone has a connection to someone in Ukraine or knows someone with family there, so the team was hopeful that an opportunity would present itself for them to help – and it did. When approached with an ask for toiletries, which the organization historically provided to the homeless in their communities, they were excited to have the chance to do something tangible. Rather than using shared toiletries, the team thought it would be nice to offer personal packs for each person. Travel size is useful as they last for several occasions, but are also easy to carry and do not take up much space. The volunteers made the packs personal by enclosing a card with a message in each one. "This is only a modest project, but no act of kindness is too small," said Jon Meech, Chief Executive Officer of HandsOn London.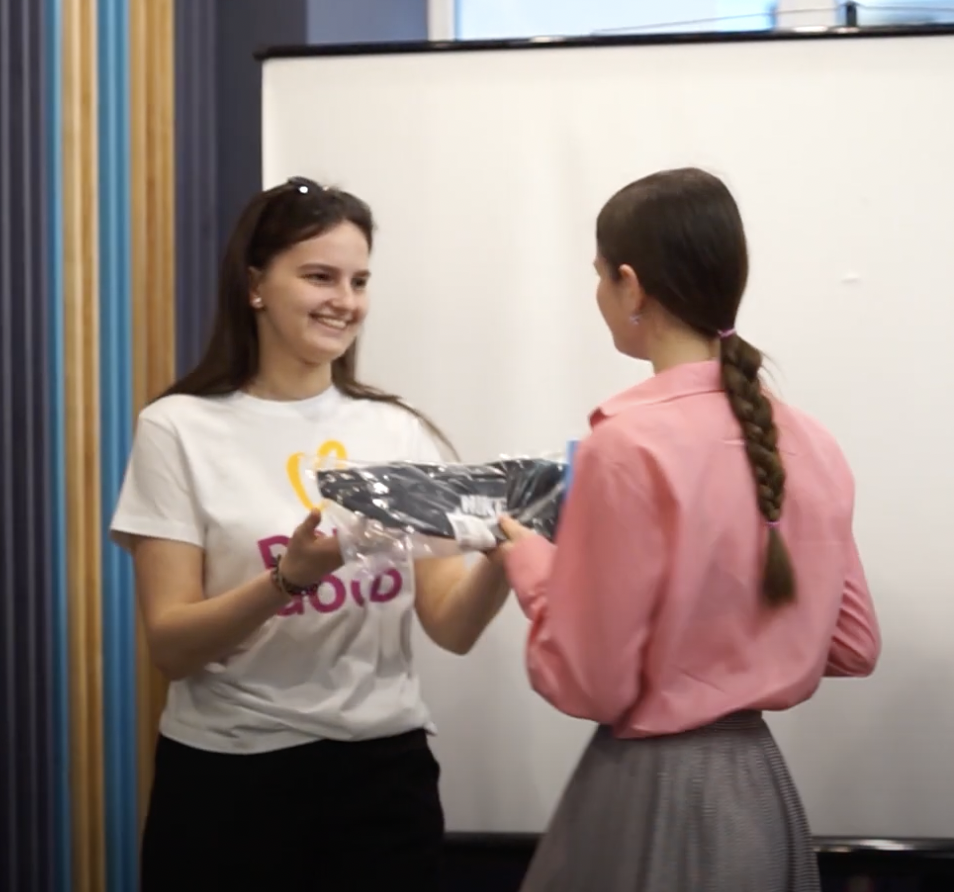 Moldova
With close to 26,000 Ukrainians seeking refuge in Moldova, volunteers have been so important in the efforts to make sure their needs are being met. Good Deeds Day partner, Volunteer Center RVC, has had over 140 volunteers that have shown up to support the Ukrainians since the beginning of the war. The Volunteer Center RVC decided to use Good Deeds Day as a time to thank the volunteers for all of their efforts. They created gift packages for each volunteer and offered two educational sessions with RVC psychologists on the topics of "Witness Trauma" and "Inner Peace".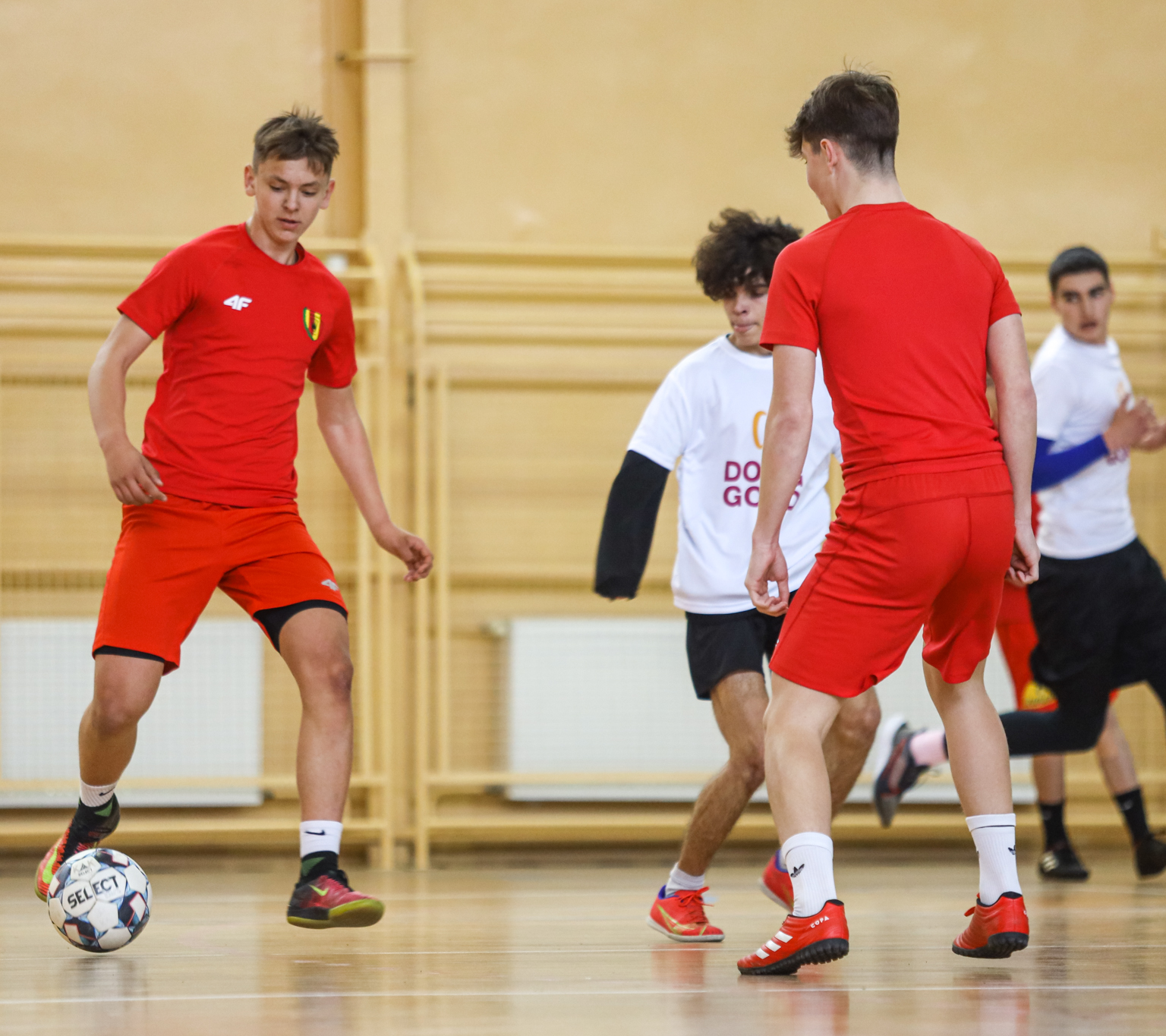 Poland
Regionalne Centrum Wolontariatu w Kielcach's support of Ukraine on Good Deeds Day was an extension of the role they are playing every day to aid the refugees. As a bordering country and with existing cooperation with the Ukrainians, its focus has been on refugee support efforts since the very beginning of the war.
Originally, one of the activities planned for Good Deeds Day was a football match between officials and the volunteering youth. With their connection to Ukrainian youth, both already living in Poland and war refugees, the organization decided to change the match to be between boys from Ukraine and from Poland. The aim of the match was to bring together the boys to create connections and help with the integration process as well as to offer a stress-relieving activity. After the game, everyone ate pizza together so the youth could continue to bond.
"In the new wartime reality, any form of support for young people from Ukraine is very important to us. The smile and satisfaction of the refugees is a huge reward," said Magdalena Buczynska, Vice-president of the Board of the Regional Volunteer Center in Kielce.
Also participating in their first Good Deeds Day were other refugees, both women, and children, from Ukraine who took part in preparations for the events. "These people, despite suffering, fear, and war, try to do everything to help others – including those who help refugees on a daily basis," said Buczynska.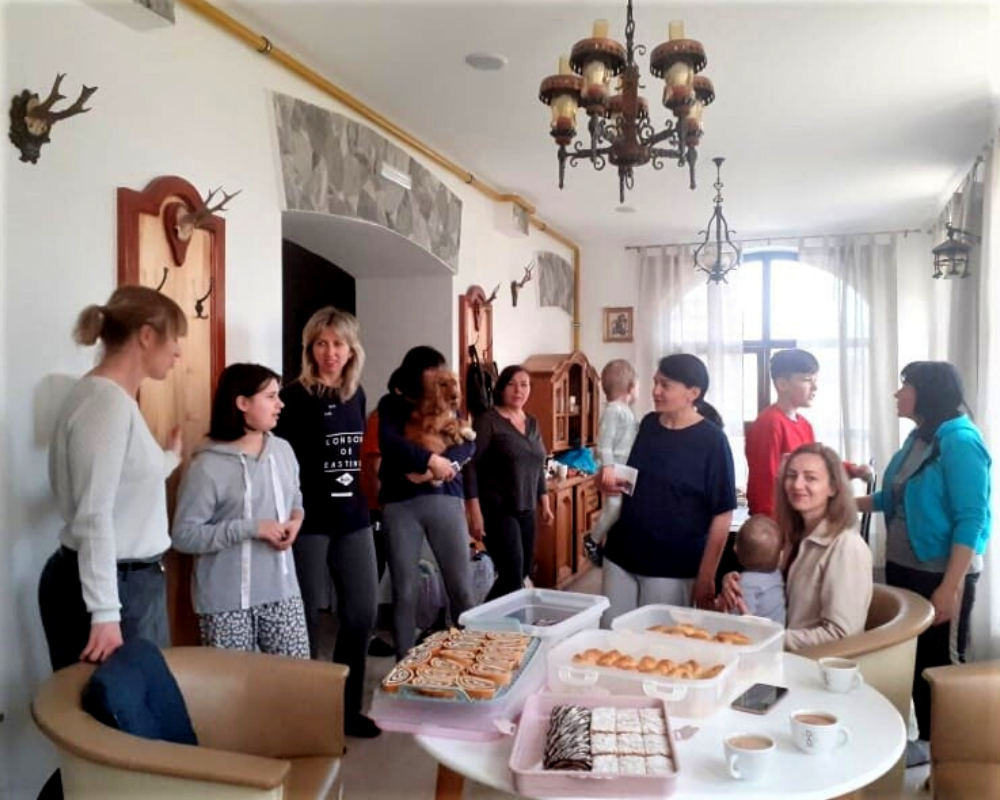 Croatia
On the eve of Good Deeds Day, a local Croatian organization, Udruga udomitelja "Nada" Ivanec, decided to spend their time visiting Ukrainian families that have become refugees in and around the villages of Radovan and Ivanc. With a desire to support the Ukrainians in any way possible, this initial meeting was to provide them with a warm welcome and let them know support was there if they needed it.
"Although we brought for them homemade sweet and salty cakes, gift bags, and some useful things, we did not go home "empty-handed" but full of their hearts of kindness, strength, hope, exchanged numbers, and Facebook friendships."
USA
Shevet Chen Israeli Scouts of Los Angeles sent care packages with personal notes to Ukrainian refugees.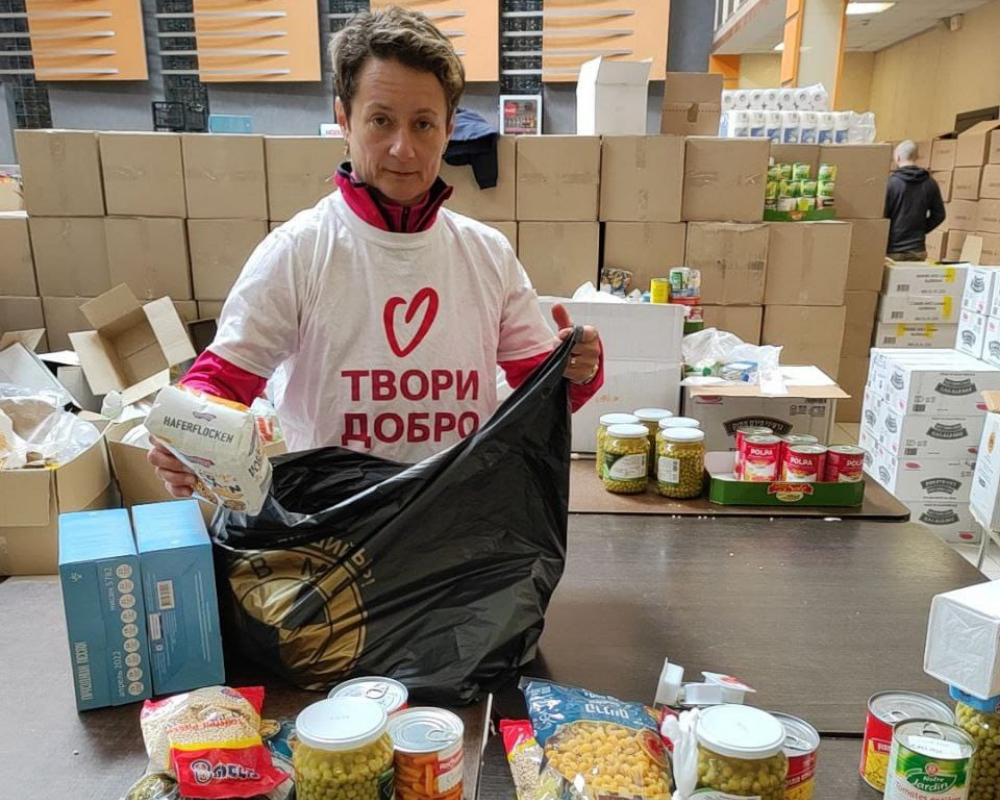 Good Deeds Day Grants
We've provided Good Deeds Day organizations in the region with micro-grants to help them to continue to support Ukrainians both inside Ukraine and in surrounding countries. In addition, in partnership with the JDC, our grants to support Ukraine have gone to fund the following items:
Basic medicines for the community of Melitopol, which is under occupation.
Basic medicaments for the elderly in the community of Sumy, which is under constant shelling
To transfer funds to the coordinator of the center in Kherson, which is on the brink of a humanitarian catastrophe and under complete occupation. The coordinator is doing everything possible to use these funds to buy the basic necessities (food and medicine) for those who have it harder than others
To the volunteer center in Lutsk (a regional border center with Poland), through which thousands of refugees, including those from Jewish communities, pass. They have been organizing hot lunches (prepared by volunteers) for refugees and displaced persons.
To the volunteer center of Konotop, which is completely surrounded. With these funds, the coordinator will purchase possible products from farmers and agricultural associations for especially needy community members and help the city's children's psycho-neurological boarding school
To Kharkiv, where the needs are growing every day. The Kharkiv Center, thanks to the funds, has already begun to provide individual assistance to needy elderly people with medicines and hygiene products.