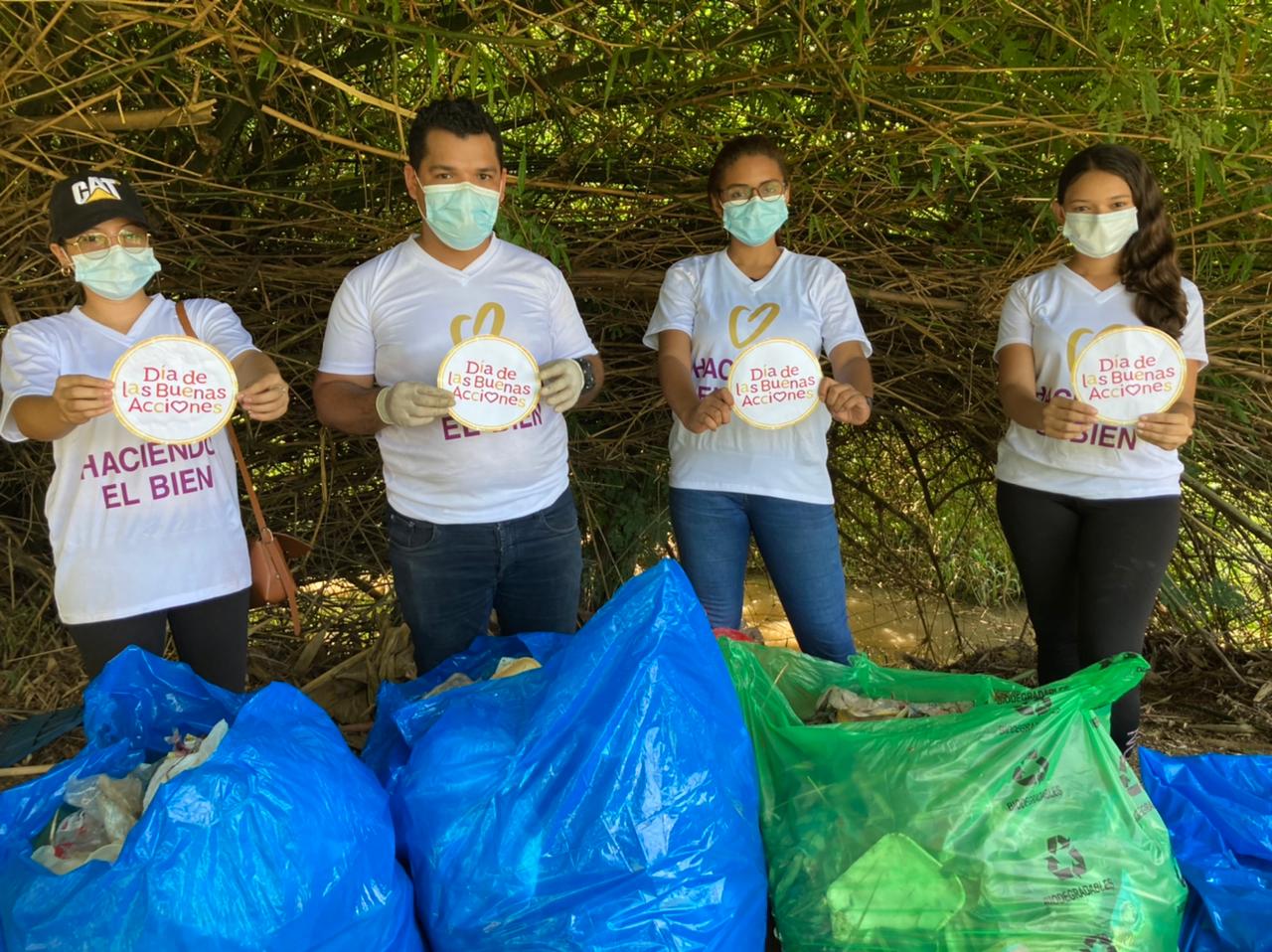 1. Involve your employees in the decision.
First and foremost, if it's possible, engage your employees and let them brainstorm on causes they would like to support as a company. If your company has core competencies or corporate values that could align with the volunteering opportunity, hold a meeting or send an email detailing the guidelines.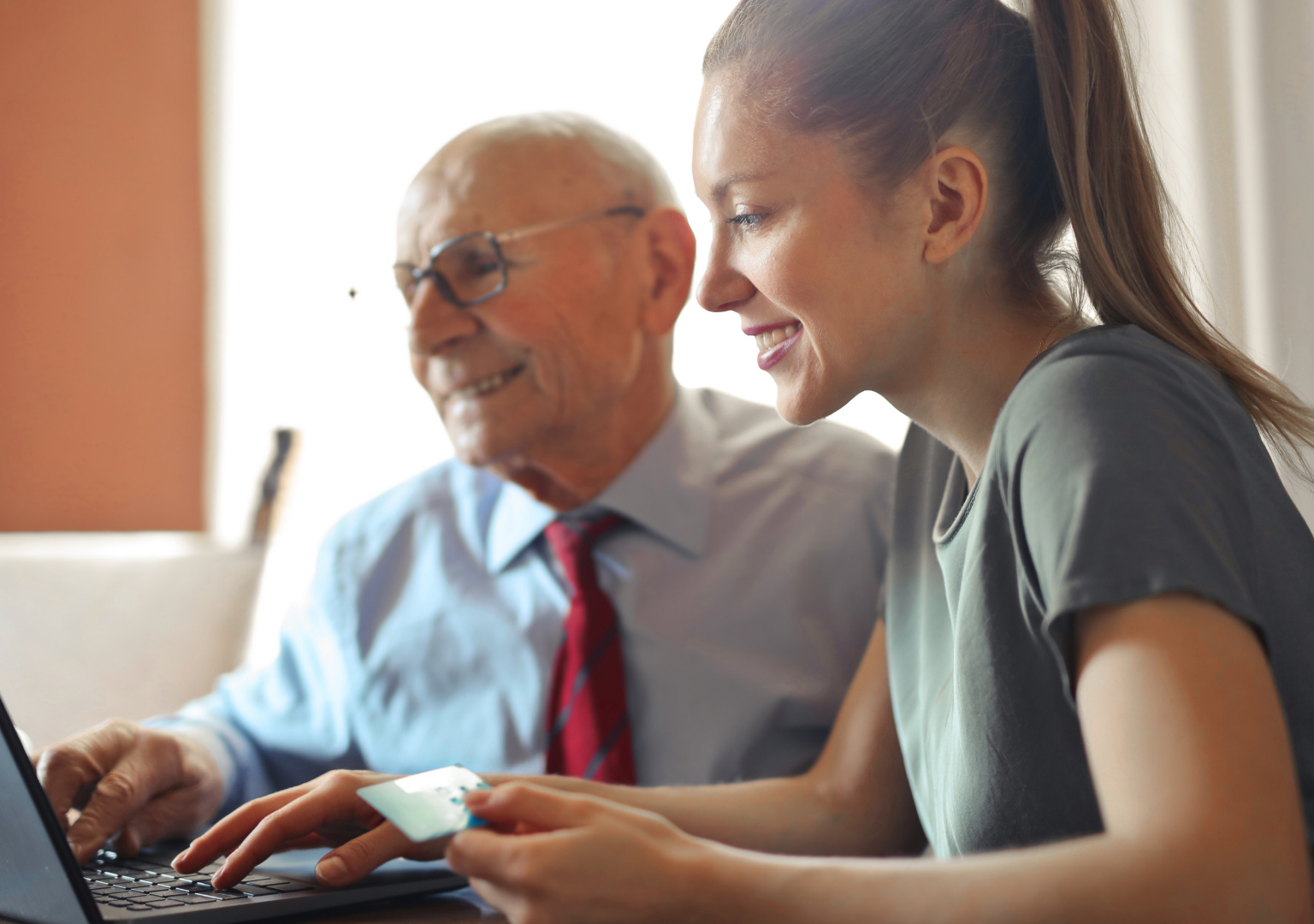 2. Leverage the core competencies of your company and employees.
So what is a core competency and how can it relate to your company's volunteerism? 
The core competencies of your company are the resources and capabilities of your company and employees that make it unique. This can be specialized knowledge, technique or skill. Your company can use its core competencies to help vulnerable populations or troubling situations in your community. 
Here are a few examples:
If your company is technology-focused, you might offer to teach the elderly, a minority group, or underserved youth computer skills

If your company is in the construction industry, you can volunteer with

Habitat for Humanit

y to assist them in an upcoming renovation or building project

If you're in the foodservice industry, your employees can host a special meal at a local shelter for the homeless, women and children, etc.

Maybe you're in the business of immigration law. This is a great opportunity for you to volunteer with a local nonprofit organization that helps low-income immigrants with their visa processes.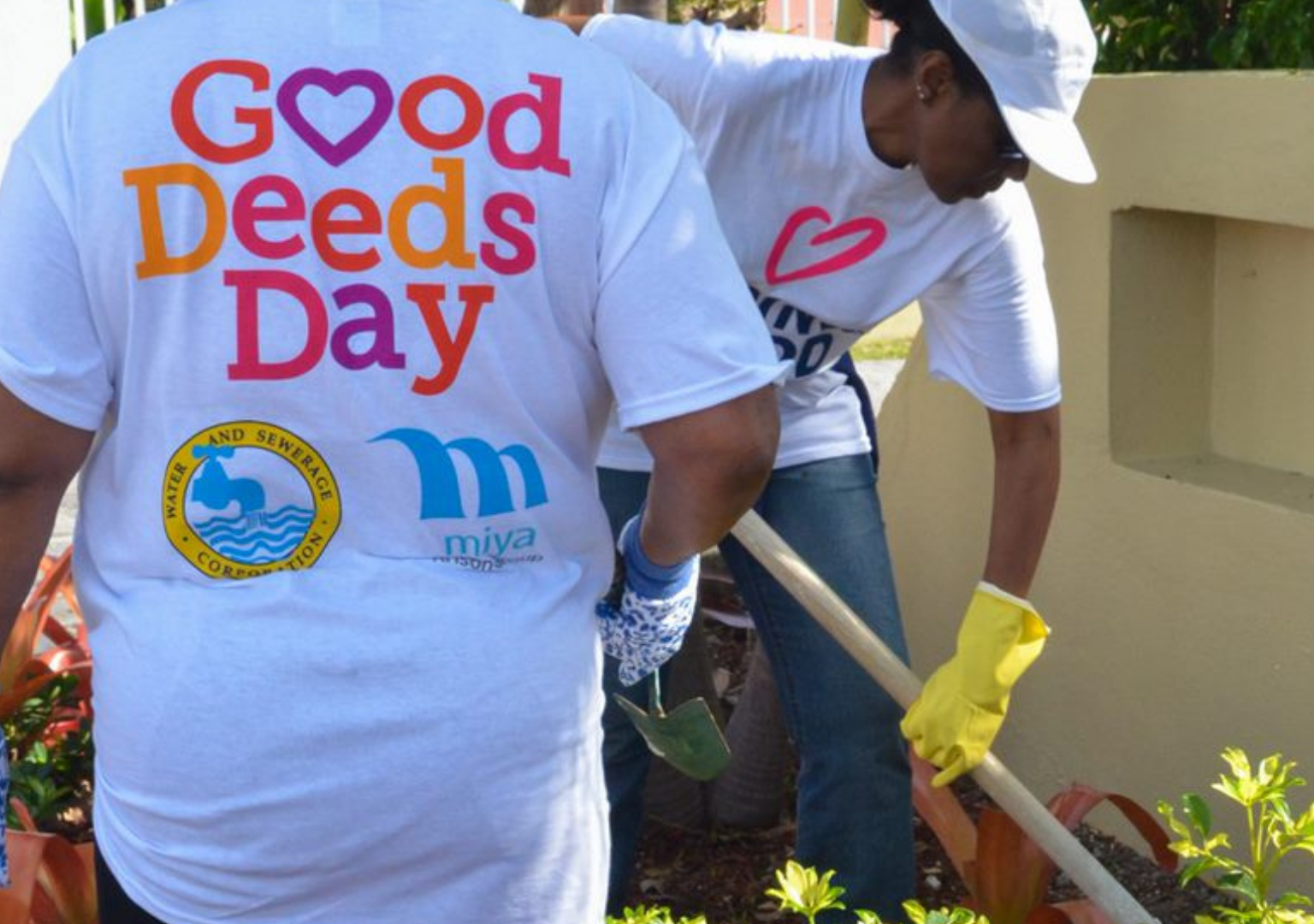 3. Align with your company's CSR or values.
Let's look at an example of this.
Let's say one of your company's CSR pillars is "environmental sustainability – take action to remove greenhouse gases and minimize waste."
This may be something your company strives to do in your manufacturing process, but you can go a step further and incorporate this into your volunteerism. A great way to do this is to plant trees. Find a local non-profit organization that can help you arrange this. A good resource to find local, environmentally-focused organizations is 1% for the Planet. 
Let's check out another example.
If "promoting social justice" is one of your company's values, your team can volunteer to support adult literacy students to develop their English skills or look for a locally run NGO supporting social justice action in your community.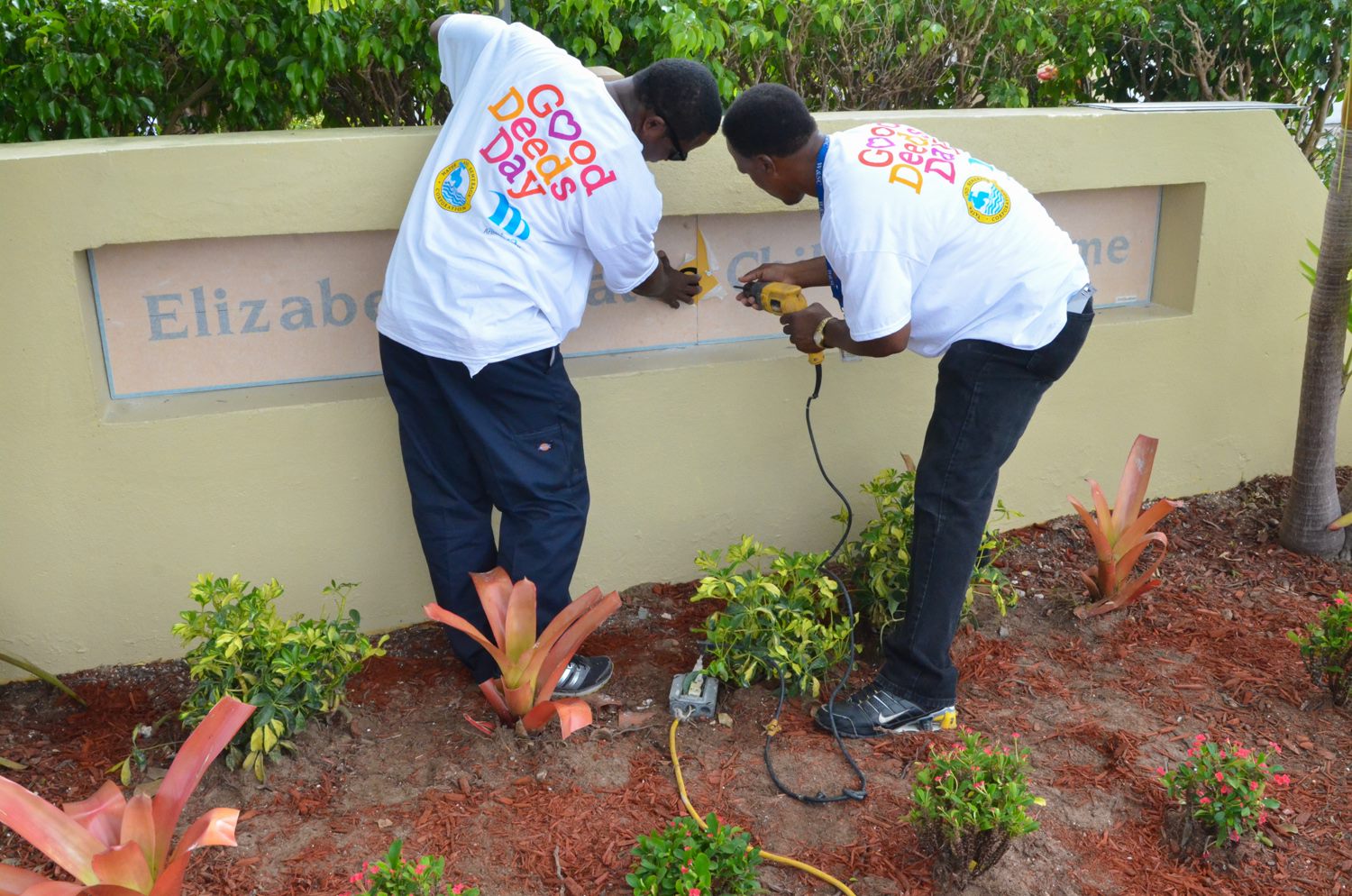 4. Choose an issue in the community your team wants to fix or contribute to.
Another possibility when considering what good deed to do is that your company can decide to address an issue that the group collectively sees in the community. For instance, there may be a park across the street from the office that is in real need of repair and the team agrees that they'd like to make this nicer for the children in the area.
If you need some ideas, talk to local NGO's supporting your local community.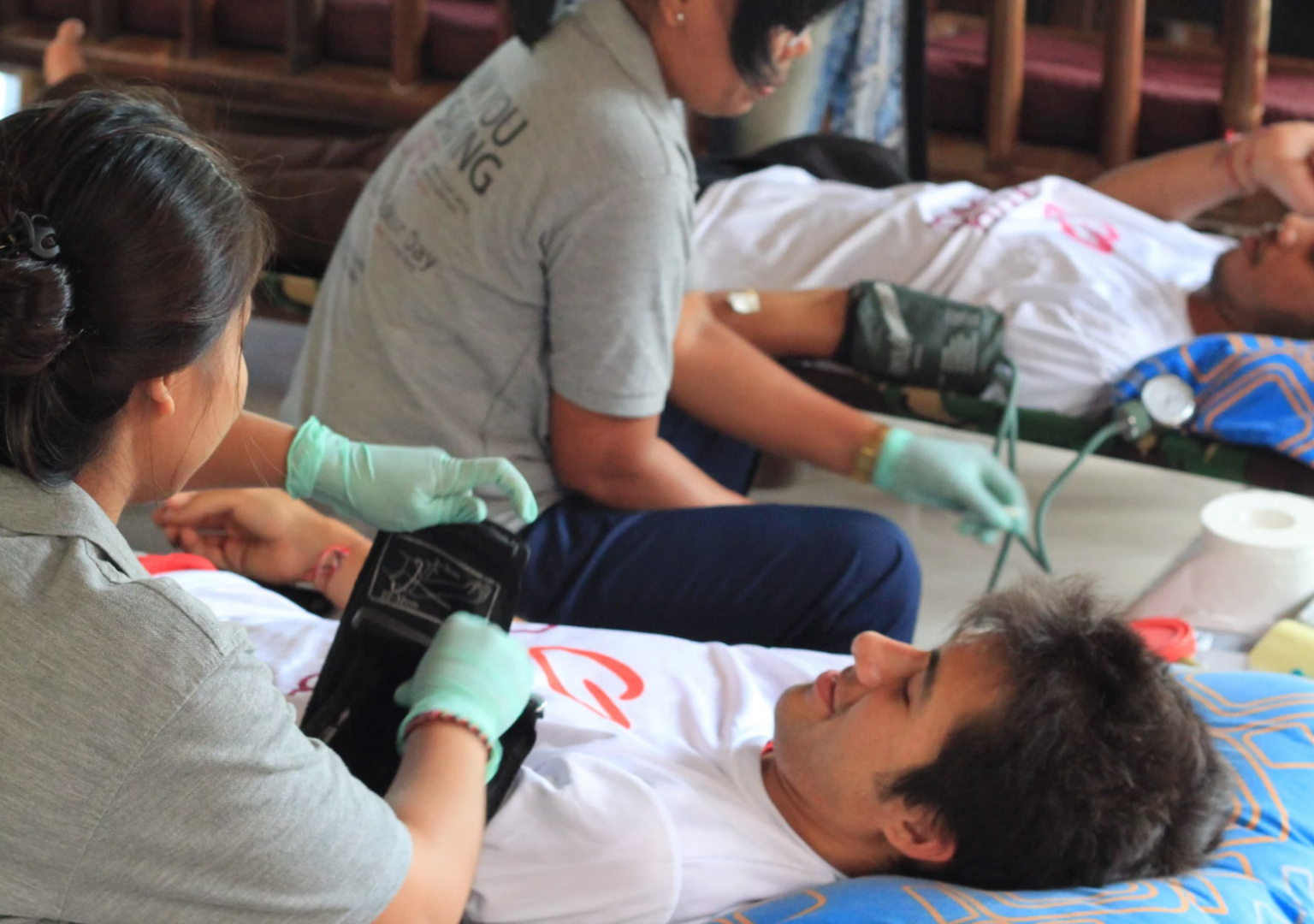 5. Support someone on your team.
Directing your volunteerism towards something that feels personal will increase the positivity your team feels from doing a good deed. Consider a hardship that one of your employees or someone in their family has gone through recently. This could be a very thoughtful way to volunteer as a team. 
Here are a few examples:
A company team member recently had a health issue and needed a blood transfusion. You can support that employee by hosting a blood drive in partnership with your local

Red Cross

.

Maybe a team member's mom was recently moved into a nursing facility after being diagnosed with dementia. The team can volunteer to do a fun activity with the elderly in a nursing care facility.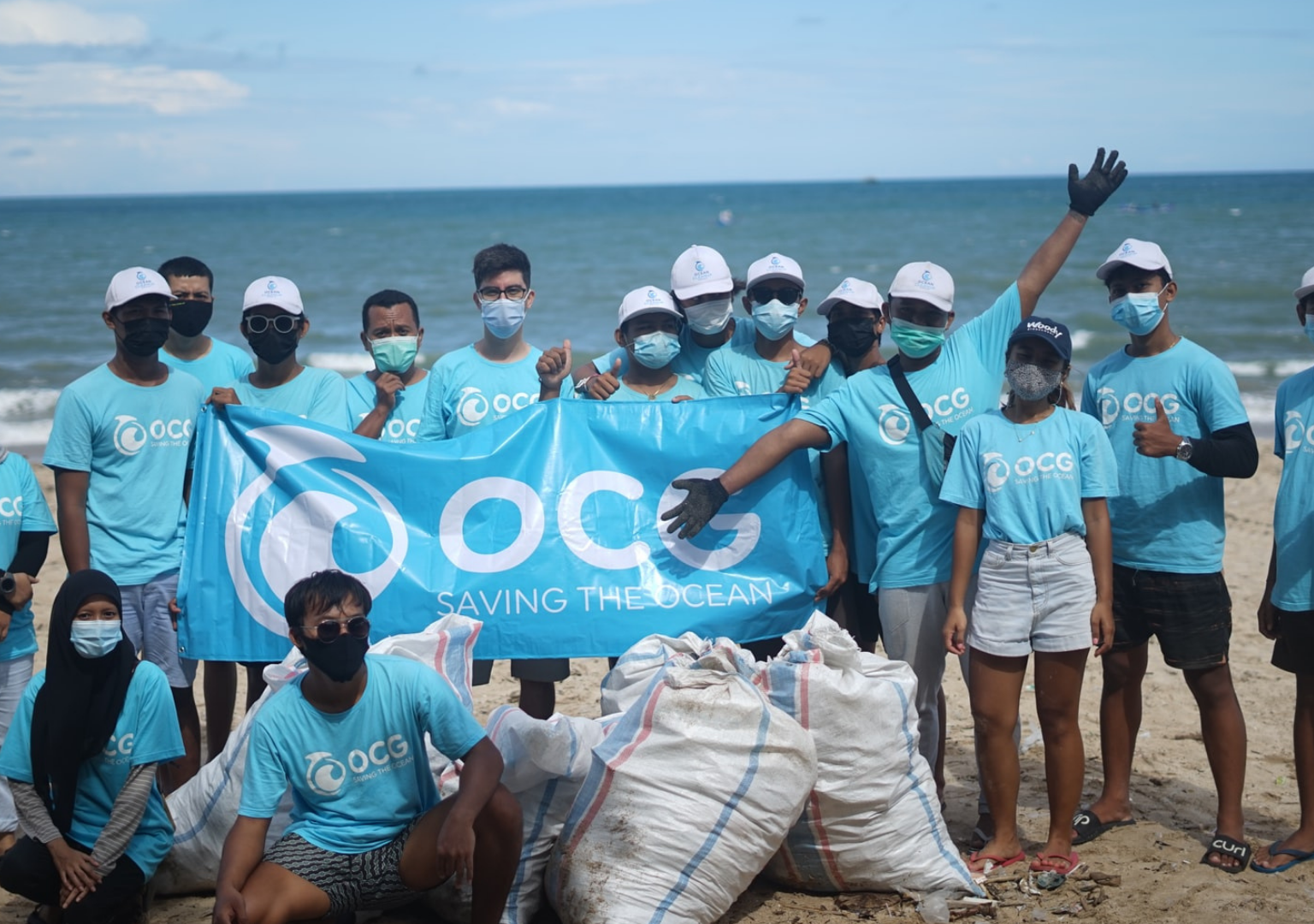 6. Pick a non-profit organization you want to support annually
If your company decides to commit to Good Deeds Day as an annual tradition, perhaps there is one cause you want to tackle. Find a local non-profit organization supporting this mission and partner with them to do an event together every year. Learn from them what they need help with.
7. Connect your volunteerism to an anniversary or company milestone
Have something special to celebrate as a company? This is a great way to bring extra meaning to your volunteerism. For example, for Amdoc's 35th anniversary, they decided to have their teams around the world put in 35,000 volunteer hours with over 350 projects in communities where they worked around the world.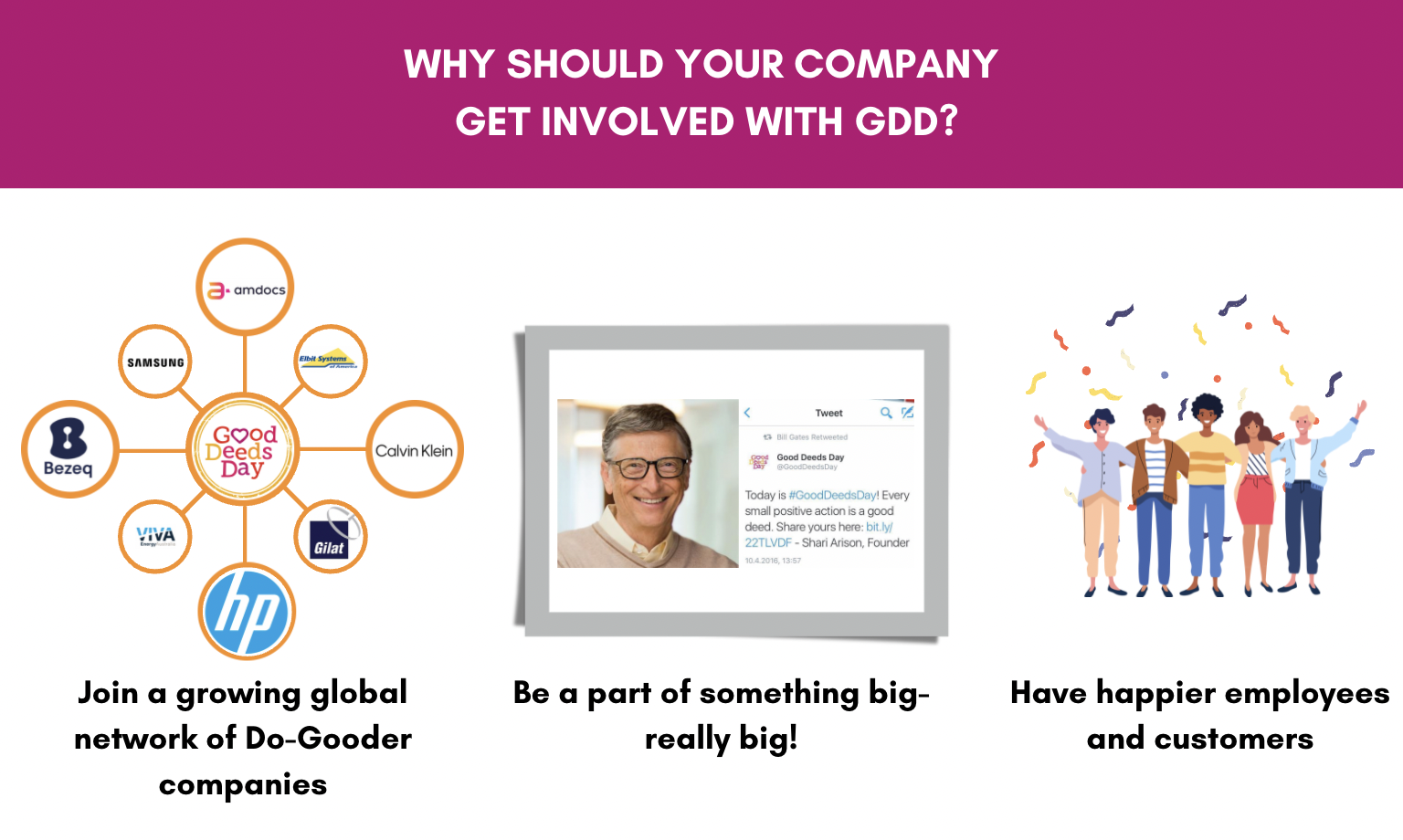 Want more information on how your company can get involved with GDD? Need more ideas on which good deed to do? We have created a toolkit for companies that explores the benefits of company's participating in Good Deeds Day as well as some examples of what companies have done in the past. 
And, we are always available to talk more about which good deed to do with you! Reach out at info@good-deeds-day.org