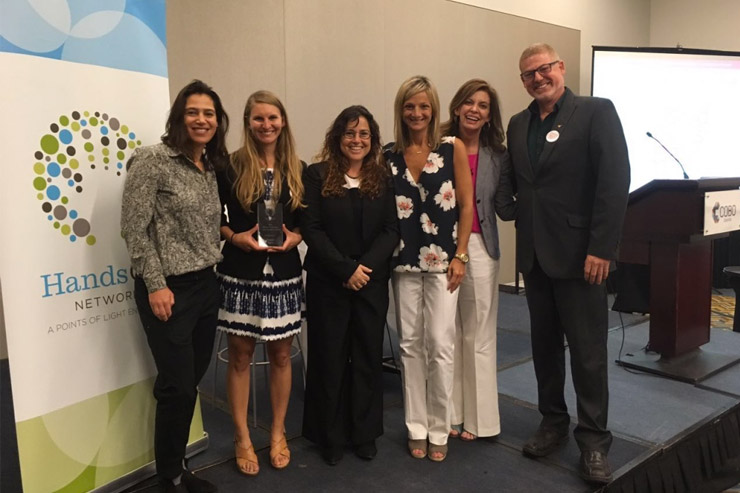 Each year at the Points of Light Conference on Volunteering and Service, HandsOn Network honors the outstanding work of a Network Member with the George W. Romney Award. As the pinnacle of excellence presented to honor the success of a Network Member, the award highlights various elements in alignment with strategic elements of volunteering and service.
The George W. Romney Excellence Award was established in 1996 to honor Governor Romney and his personal commitment to volunteer service. Governor Romney was chairman and CEO of American Motors, three-term governor of Michigan and U.S. Secretary of Housing and Urban Development. He was also founding chairman of the National Volunteer Center and a founding member of the board and executive committee of Points of Light.
Good Deeds Day won the award due to exhibiting outstanding excellence in leveraging, engaging and managing local changemakers, and illustrating how we leverage individuals to collectively create change to address community needs.