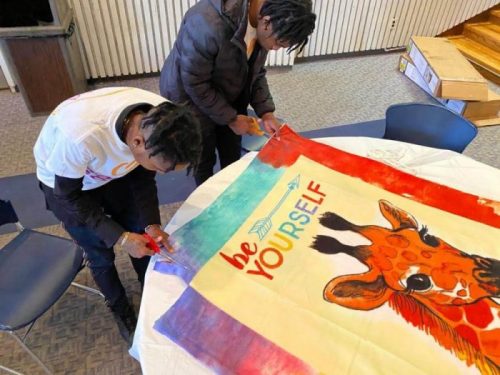 April 3rd is right around the corner, and now is the perfect time to start brainstorming ideas for your upcoming project. The Good Deeds Day team has come up with a list of 25 ideas you can choose from. There are even some you can do from home. Let's get started!
Send virtual cards to people you love
Tutor youth with learning disabilities
Donate your old winter clothes to charity
Assist at an animal shelter
Donate stuffed animals to children in hospitals
Make "care kits" with shampoo, toothbrushes, combs, etc. to donate to homeless shelters
Clean your local park and playground
Promote a Sustainable Development Goal within your community
Deliver groceries and meals to elderly neighbors
Donate blankets to a homeless shelter
Volunteer at a soup kitchen
Paint park benches
Make first aid kits for homeless shelters
Organize a clothing drive
Call your family and friends
Donate used books to your local library
Help repair or paint a local homeless shelter
Perform a concert or play at a senior center
Organize a community blood drive
Hold a bake sale for your favorite charity
Have a beach clean-up day
Organize a car wash and donate the profits to charity
Organize a reading hour for children at a local school or library
Start a community garden
Help make sure your neighborhood is handicap accessible
Here are 3 easy steps that will help you implement these ideas.
1. Choose what interests you the most: Start narrowing down this list to see where your interests lie and what appeals to you the most.
2. Do some research to see what projects you can do in your community: Check out your local schools, animal shelters, homeless shelters, and nursing homes for more information on volunteering opportunities and see where the best fit for you is.
3. Sign up for Good Deeds Day and start Volunteering!
For more inspiration, take a look at our Get Ideas page for some meaningful ideas from around the world. Registration for Good Deeds Day is now open! Let us know what you'll be doing to make the world a better place on April 3, 2022. We can't wait to hear how you will be participating!