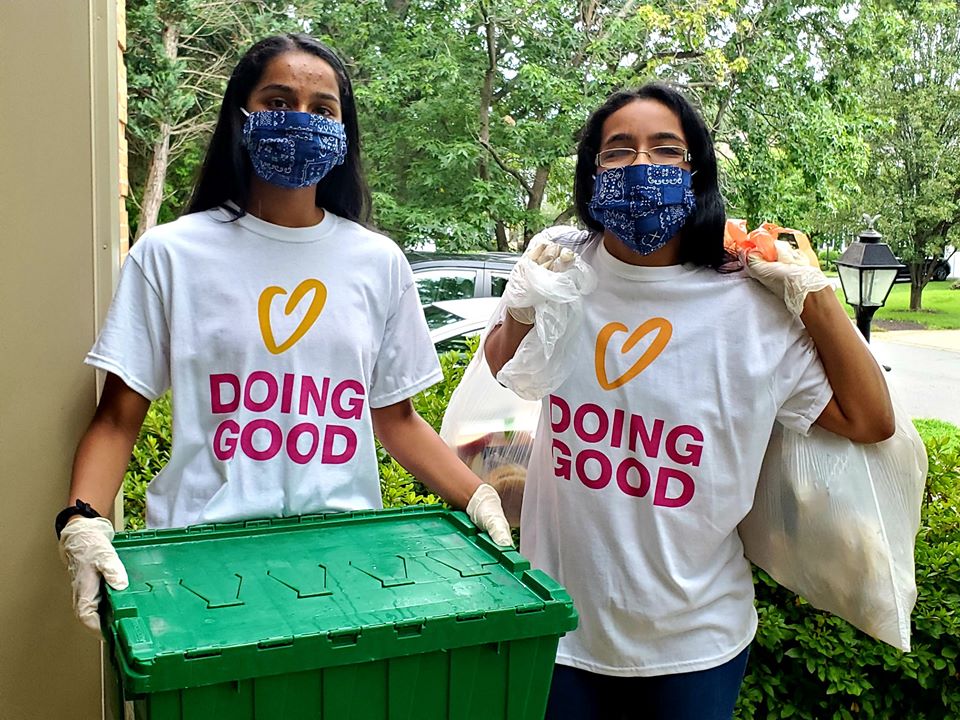 Good Deeds Day is just around the corner and now is the perfect time to choose how you will be participating! On April 11th, people around the world will come together to do good for their communities in creative and special ways. If you haven't chosen your project yet, that's okay! 
You can choose from a large variety of fields of doing good – environment, elderly care, animals, education, etc. If you cater to a large community, you can offer a variety of projects to the families, students, children, and adults in your community.
Start brainstorming, see what other organizations are doing, and take a look at our most exciting project ideas from around the world. One may suit your cause or help guide you to an idea of your own! 
             1. United Kingdom: HandsOn London
Project: HandsOn London will support communities and charities that have been affected by Covid-19, using virtual ways for volunteers to connect and befriend vulnerable groups. They will also restore many parks, green spaces, and forest schools that were neglected due to Covid-19. 
             2. Ghana: Omaniea Ghana
Project: Omaniea Ghana will protect the environment by cleaning and picking up waste products from different bodies of water in their region.
             3. Canada: Let's Do it Canada
Project: Let's Do it Canada will create awareness about waste management and illegal trash, they will also carry out a park cleanup in the large Canadian city of Mississauga.
             4. Nigeria: Do Good Charity Initiative
Project: Do Good Charity Initiative will provide food and school supplies to vulnerable children living in low-income communities.
            5. United States: Jewish Volunteer Connection (JVC)
Project: Jewish Volunteer Connection will continue to respond to the increasing and evolving needs of their local community during the pandemic by mobilizing volunteers to meet their nonprofit and service agency partners' critical needs. They are offering different service options for people to volunteer in a way that feels most safe for them, including at-home service projects,  as well as small group and outside projects. 
          6. Sri Lanka: Kekirawa Learning Center
Project: Kekirawa Learning Center plans to distribute dry foods and clothes to families in their community,  and support poor families, and assist in repairing their homes.
          7. Rwanda: Rwanda Volunteer Network
Project: Rwanda Volunteer Network will organize and promote a community-wide cleanup day, hand washing, and physical safe distancing campaign in order to prevent Covid-19. They will also execute a massive campaign urging children who dropped out of school to re-enroll by offering them support and encouragement.
          8. Costa Rica: AfriTica
Project: AfriTica will conduct a workshop to promote autonomy and economic independence for Afro-Costa Rican women. The workshop will be held over the next couple of months with different sessions and training programs.
         9. Liberia: African Upliftment 
Project: African Upliftment will hold activities for 7 days, including a health walk, a tree planting workshop, and free medical treatment. They will also distribute clothes and food to their community, clean their streets and host a soccer tournament. 
        10. Zimbabwe: Save Our Environment Trust
Project: Save Our Environment Trust will provide support to the most vulnerable communities that have been or are affected by the COVID-19 pandemic, including orphanages and elderly homes.  
         11. Nepal: Youth for Change
Project: Youth for Change will conduct a campaign on hygiene, cleanliness, and sanitation in community schools.
        12. Zambia: Charity Centre for Children and Youth Development
Project: Charity Centre for Children and Youth Development will host soccer and volleyball tournaments to advocate against political violence and bring people together. 
       13. Sierra Leone: Good Deeds Day Sierra Leone
Project: Good Deeds Day Sierra Leone will have a one-day job fair for youth and young people, as well as distribute food and essential items to orphanages in their region.
        14. United States: NEST4US
Project: NEST4US will distribute Hope in Bag packages to the homeless community in the DC area, implement their Blessing Bag Project providing care packages to their community, and facilitate NEST Inspires, a Virtual Leadership program.
         15. Tanzania: Good Deeds Day Tanzania / Volunteer Point & Compassion Organization
Project: Good Deeds Day Tanzania / Volunteer Point & Compassion Organization will donate biomedical solid waste color-coding bins to health centers to highlight safe management of waste containers for health care workers. and distribute care packages "Happy Kits" of essential items to hospital patients.
       16. Peru: ConSERvándonos 
Project: ConSERvándonos will donate groceries and essential items to low-income mothers and conduct an environmental care campaign to raise awareness among their community and encourage more ecologically-responsible behavior.
      17. Uganda: Eka Volunteers Initiative 
Project: Eka Volunteers Initiative will host a financial management skills workshop in order to empower women and youth about saving, managing loans, and sustaining businesses. 
     18. Mauritius: Halley Movement Coalition
Project: Halley Movement Coalition will host a workshop for 75 children and parents about Internet Governance for Children helping them understand the issues surrounding the internet and children.
     19. Portugal: Entrajuda
Project: Entrajuda will donate used computers and computer equipment to children and young people in need. 
     20. Dominica: Love One Teach One Foundation
Project: Love One Teach One Foundation will paint and decorate positive messages in schools.
For more inspiration, take a look at our Get Ideas page for some past projects from around the globe. Register your projects today and let us know what you'll be doing to make the world a better place on April 11, 2021. We can't wait to hear how you will be participating!