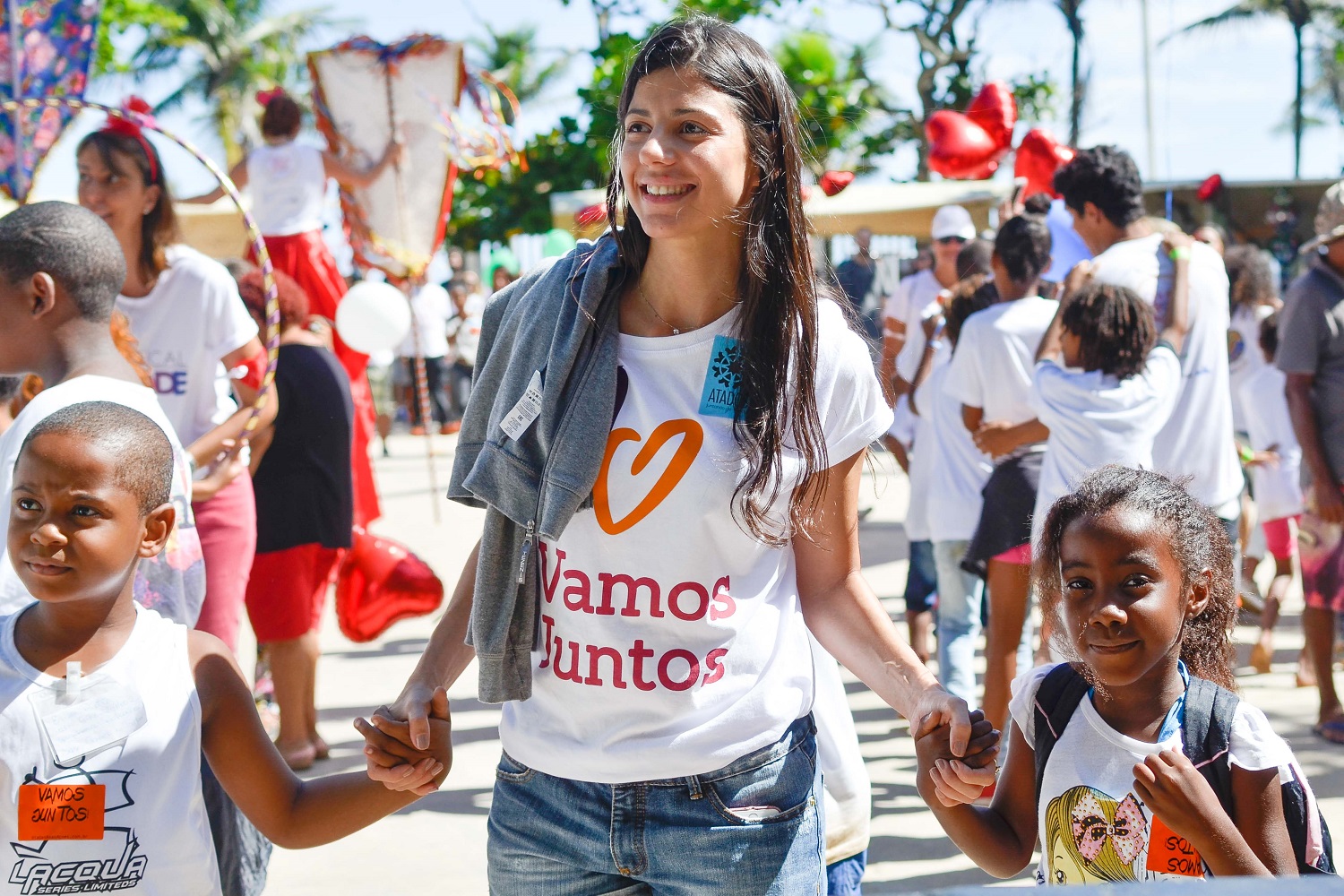 Book and toy drive
Put up a stand or a box in a public area where you'll be collecting donations. Promote your event by posting online, putting up signs, and letting everyone in your community know that you'll be collecting books and toys for donation. Donate what you collect to a school, community center, or children's hospital of your choice.
Activities for children
Choose a school or community center in your area where you can work with a group of children. Reach out to the school to decide your activity together with staff members who know the children best and understand what activities they would enjoy. Visit the group in the chosen time slot and do a fun activity together – ideas include musical activity, theater, storytime – the sky's the limit! This is also an especially fun activity to do with a few friends.
Pop up library
Build a pop-up library and invite your community to donate and take books. Find a neighborhood that does not have a library, yet has a facility or free space that can be turned into a library. If the place needs an overhaul – painting, fixing, cleaning, and/or equipment – ask for donated materials and recruit volunteers to help. Arrange for storage space for collected books and build a pop-up library! Encourage community members to donate used books. Once you have enough books to get going, celebrate the launch of your new library with a fun storytime for kids. This is a great way to meet fellow readers!
Community center renovations
Unfortunately, a lot of community centers are in bad shape nowadays, and could really use some renovations. This is where you come in! Together with a few friends, you can make a true difference in your community by renovating the centers. Even just a fresh coat of paint can make a place nicer to visit and more positive for the children activities taking place in it.
School Garden
Inside an elementary school, start a community garden with different flowers and vegetables. Teach the children how to tend to each of the plants, divide the responsibility of taking care of the garden throughout the year between classes, groups, or individuals. That way the children and the school staff will have beautiful crops to enjoy throughout the year!
Ready to make a difference? Sign up for our newsletter and stay updated with everything Good Deeds!
This article was originally published on Goodnet and appears here with permission.