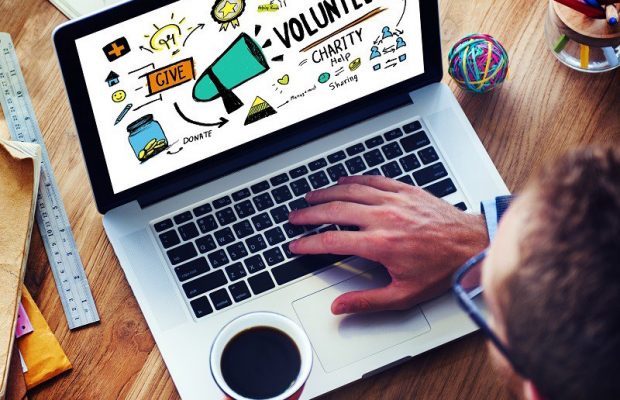 Health authorities are on high alert as the Coronavirus rapidly spreads across the globe. Cities have been shut down, flights are being canceled and thousands of people around the world are being forced into quarantine.
If you find yourself in quarantine, don't be alarmed. Embrace the incubation period with these 12 creative ways to keep busy by doing good for others right from your home. 
1. Send a virtual card or letter to those in quarantine and isolation to brighten their day. 
2. Answer phones for a suicide prevention hotline
Locate your local crisis center to see how you can help someone in crisis. You can help spread awareness about mental health issues along the way.
3. Become an online tutor with tutor.com 
If you have experience as a teacher or a professor or industry professional, use your expertise to teach young students. It can be very rewarding to see a student you helped succeed and achieve their goals.
4. Make a global difference with the United Nations
Volunteer online with this long list of interesting ways you can help. If you know more than one language you can translate a vast selection of important documents. If you have skills in art and design, you can design communication templates. You can even research Data Science for Development and Humanitarian Assistance. 
5. Provide support to Crisis Text Line
By becoming a volunteer for a crisis text line, you can help numerous people who may be experiencing depression, anxiety or dealing with issues like bullying. This virtual way to communicate can actually be extremely effective, as many people are more likely to express themselves online.
6. Provide positive encouragement to children 
Support children by joining the Granny Cloud, an online learning environment that helps children living below the poverty line in India learn basic English. You are there to help develop the student's skills in English and give them the opportunity to grow and collaborate with their peers. Meet with the students via Skype and moderate their lessons by providing positive encouragement. 
7. Use your skills for good
Join Catchafire, a platform matching professionals who want to donate their time and talent with nonprofits who need specific skills. Choose to volunteer in ways ranging from a 1-hour phone call, to a 3-month project. If you have the skills, you can be a big help!
8. Make chew toys for shelter dogs
Take a rag or an old t-shirt, cut them into strips, then braid them together to make a fun toy for a furry friend. It's as simple as that! Check out a cool tutorial here.
9. Transcribe historical documents for the Smithsonian. 
Become a Smithsonian Digital volunteer and help make historical documents more accessible. 
10. Join Help from Home
Bringing together volunteers and micro-volunteering projects, these projects do not require a long-term commitment and can help make your spare time more impactful.
11. Become apart of a virtual world 
Raise money with The American Cancer Society and Second Life.
12.  Create a social media page dedicated to encouraging and supporting the quarantined community and start a Good Deeds challenge!
These are just a few ideas to help you get started but there is a vast community for virtual volunteering out there just waiting for you.
Check out the 2nd part of this series here: Join the Vast Community of Virtual Volunteering: Part 2