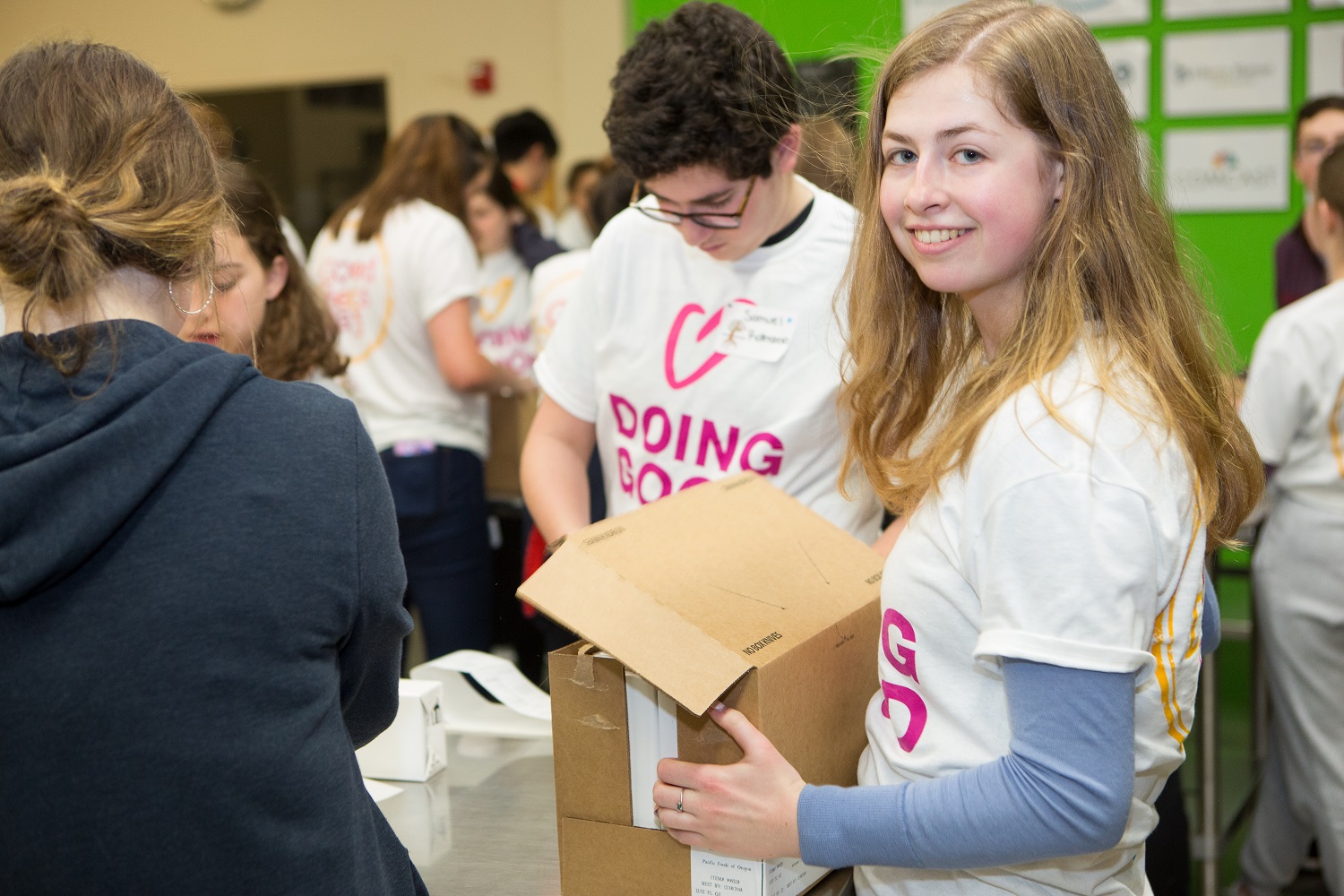 Fun Fact: Did you know that nearly one-third of annual giving happens in December?
The holiday season is not only a time for gratitude but also a time for giving. We all lead busy lives, but from Thanksgiving to New Years', the world slows down just a bit as we take time to celebrate and to be together with our loved ones. Looking beyond the lights and decorations, it is important to remember that the holidays can be a stressful time for those who are less fortunate… but with a little initiative, there are a number of ways that we can come together and help make a difference.

One great, in season, and easy way you can give in the upcoming weeks is by filling and sending a Santa Box– an anonymous and meaningful way to donate helpful items to those in need. The activity can be done individually or with a larger group of people. We encourage you to recruit others to get in the holiday spirit and participate with you!
How to Get Started:
The concept is simple, with room to get as creative as you'd like, so let's get those wheels turning! Below, is the activity broken down into 5 basic steps:
Step 1: Collect a box– a box can be used by one individual or you can work together with your family/group of friends to complete multiple Santa Boxes.

Step 2: Select a group of people you would like to give back to (ex: children's hospital, women's shelter, refugee center, etc).

Step 3: Break out the wrapping paper, bows, markers, and decorate your box- this step is optional, but encouraged!

Step 4: Fill the box with 5 useful items that will bring a smile to the receiver's face. Items are not meant to be expensive but should be fitting to the intended audience and have a purpose.

Step 5: Deliver or send your box to a location where it will be properly distributed.
One of the reasons I love this giving idea so much is because it's designed to be completely anonymous. When you keep your identity a secret you are giving in the most genuine form. You are not doing it for yourself or to see the other person's reaction when they open your gift box. It is about helping another and knowing that whoever receives your box will truly appreciate the time and effort that you put into it. Anonymity also protects the recipient's identity and dignity because it is not always easy to ask for help, even when you might need it.
Now that you know the steps, let's see who you can pledge to make a Santa Box with you! It is a wonderful way to spend time together with your family, friends, or office coworkers (and you sure to have fun doing it). There is no better feeling than the feeling of giving someone something to be happy about during the holidays and I guarantee those who you help will never forget it and neither will you.
Explore our Get Ideas page or continue reading the Good Deeds Day Blog for inspiration on how you can incorporate doing good into your routine!