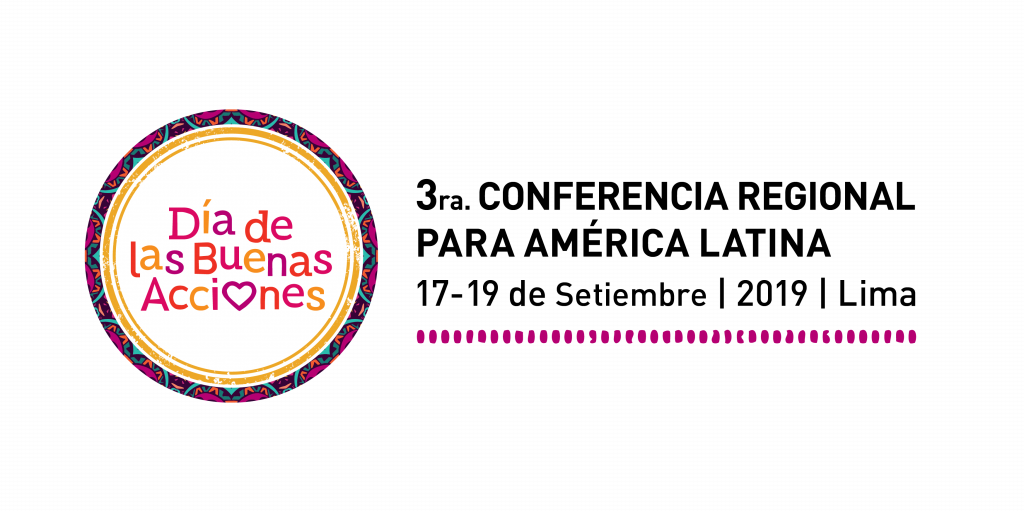 Conferencia Regional del Día de las Buenas Acciones para América Latina
Construyendo el mundo Haciendo el Bien: 365 días para impactar Latinoamérica con Buenas Acciones
. . .
Asociaciones sin fines de lucro y líderes corporativos de toda América Latina se reunirán para analizar estrategias y maximizar el impacto positivo que están logrando en sus comunidades diariamente a través del voluntariado, la responsabilidad social corporativa, las alianzas y más.
RESUMEN DEL PROGRAMA: 17-19 de setiembre*
17 de setiembre: 5 pm inauguración de la conferencia
18 de setiembre: sesiones todo el día + actividad nocturna
19 de setiembre: sesiones todo el día + cena de despedida y fiesta de clausura
20 de setiembre: desayuno para los participantes internacionales y regreso
*La conferencia finaliza el 19 de setiembre a las 10 pm, los participantes internacionales deben planear su regreso para  el viernes 20 de setiembre después del desayuno  (el hospedaje incluye las noches del 17, 18 y 19)
Para preguntas, por favor comunicarse al correo: sara@good-deeds-day.org.il
¡Pronto más información y detalles sobre la conferencia y el registro!
…………………………………………………………………………
The Good Deeds Day Latin America Regional Conference
Doing a World of Good: A Year of Positive Impact in Latin America, 365 Days of Good Deeds
. . .
Nonprofit and corporate leaders from across Latin and South America will come together to discuss strategies to maximize the positive impact that they are making in their communities on a day to day basis, volunteerism, corporate social responsibility, partnership, and more!
For questions, please email: sara@good-deeds-day.org.il
More information about the conference and registration coming SOON!