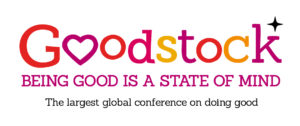 Goodstock: Being good is a state of mind. The largest global conference on doing good.
. . .
The virtual global conference will feature keynote speakers made up of educators, NGO professionals, volunteers, government officials, and other leaders from around the world, delving into key topics around doing good and being good.
Join us as leaders unite to discuss topics such as: Leading Change Through Volunteering | Being Good is Good Business | Sustainable Development Goals: 10 Years to Go | Education: The New Generations of Good Doers | What it Means to 'Be Good' |  Good Cities
Add the event to my calendar!
More Updates To Come!